DeFi Yields on Nanoly
Oct 13, 2023
Key Insights
Nanoly simplifies yield optimization in DeFi by aggregating opportunities and insights across fragmented protocols and chains.
Customizable filters empower informed decision making amidst shifting market dynamics affecting yields.
By compiling data, Nanoly enables both novice and experienced users to navigate the complex DeFi landscape effectively.
Nanoly is a tool that gathers pieces of the DeFi ecosystem and provides data about the highest yields and interest rates. This platform provides a simple and intuitive interface for navigation.
On Nanoly, users can easily find information about the different ways to make money in DeFi, including deposits, staking, and liquidity provision. The platform also shows the importance of security by providing access to audited projects and educational resources.
Nanoly is becoming an important tool for those looking for optimal opportunities in the world of cryptocurrencies, regardless of the experience level. The platform provides easier access to this exciting ecosystem and helps users make informed investment decisions.
Influencing Factors of DeFi Yields
Yields in the DeFi category can vary significantly and are affected by many factors. Below are the main ones.
Crypto markets are very volatile and asset prices can change in short order. This affects the returns of those strategies that depend on price movements.
Yields in liquidity pools can fluctuate depending on the amount of funds made available in the pools and the demand for trading.
How to Use Nanoly
Go to the Today's best vaults on the DeFi section
It shows the maximum yields available today for the stablecoins on a particular blockchain network and project. This section also shows a brief overview of a pair of stablecoins.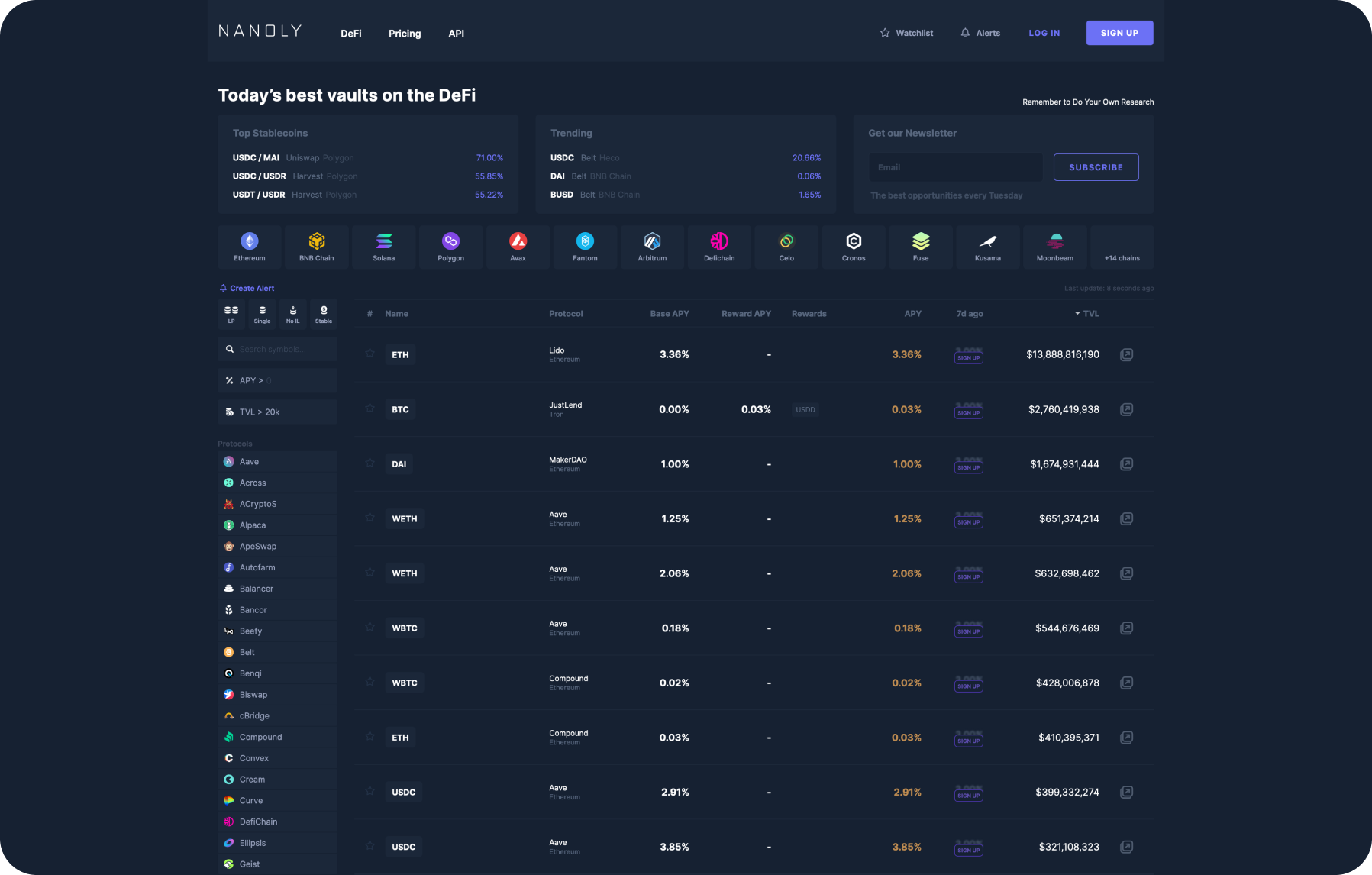 Here you can quickly assess which options currently offer the most beneficial scenarios to maximize your yield in stablecoins. Users can get stablecoins for crypto or fiat on SimpleSwap.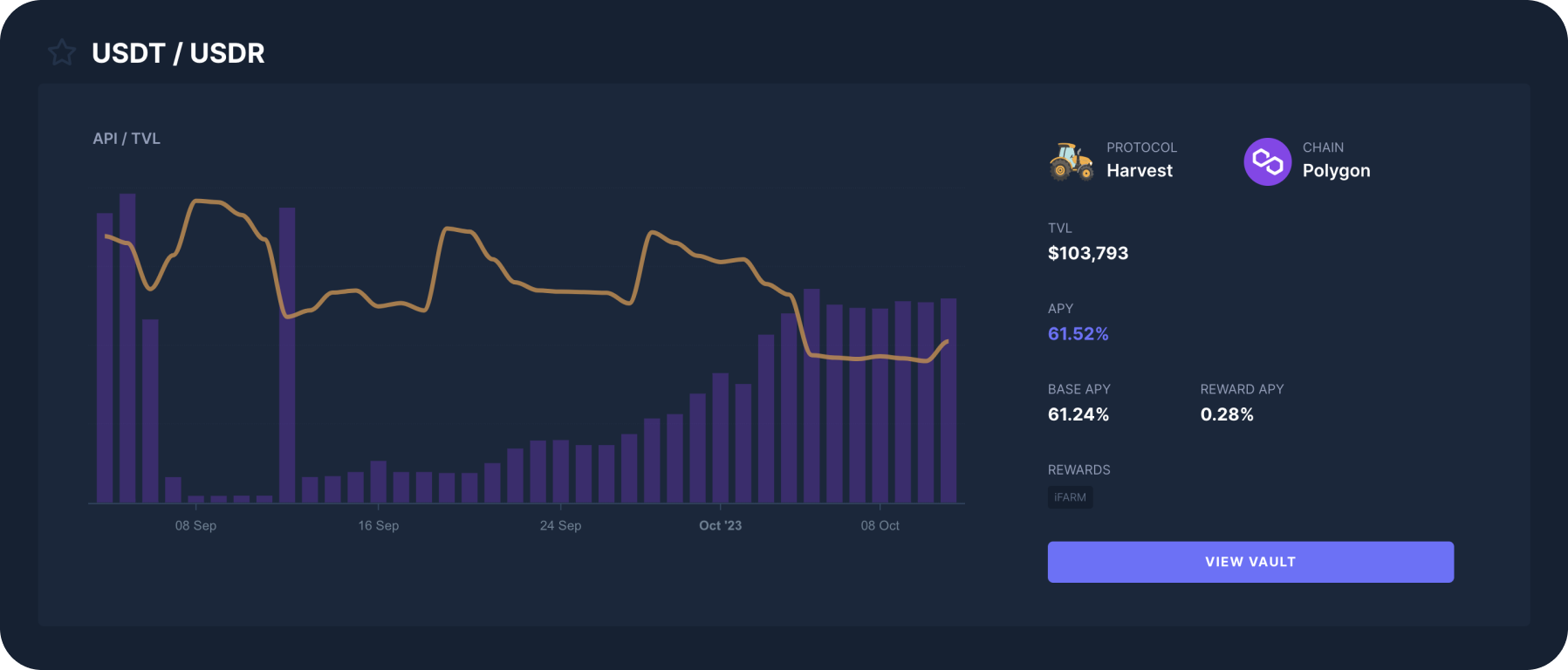 This button will take you to the project website and pool page. In this case, it will be the Harvest protocol on the Polygon network.
Nanoly Filters
You can select specific blockchain networks to see information about the DeFi capabilities available on those networks.

You can also filter information on different DeFi protocols to find details about specific protocols and their capabilities.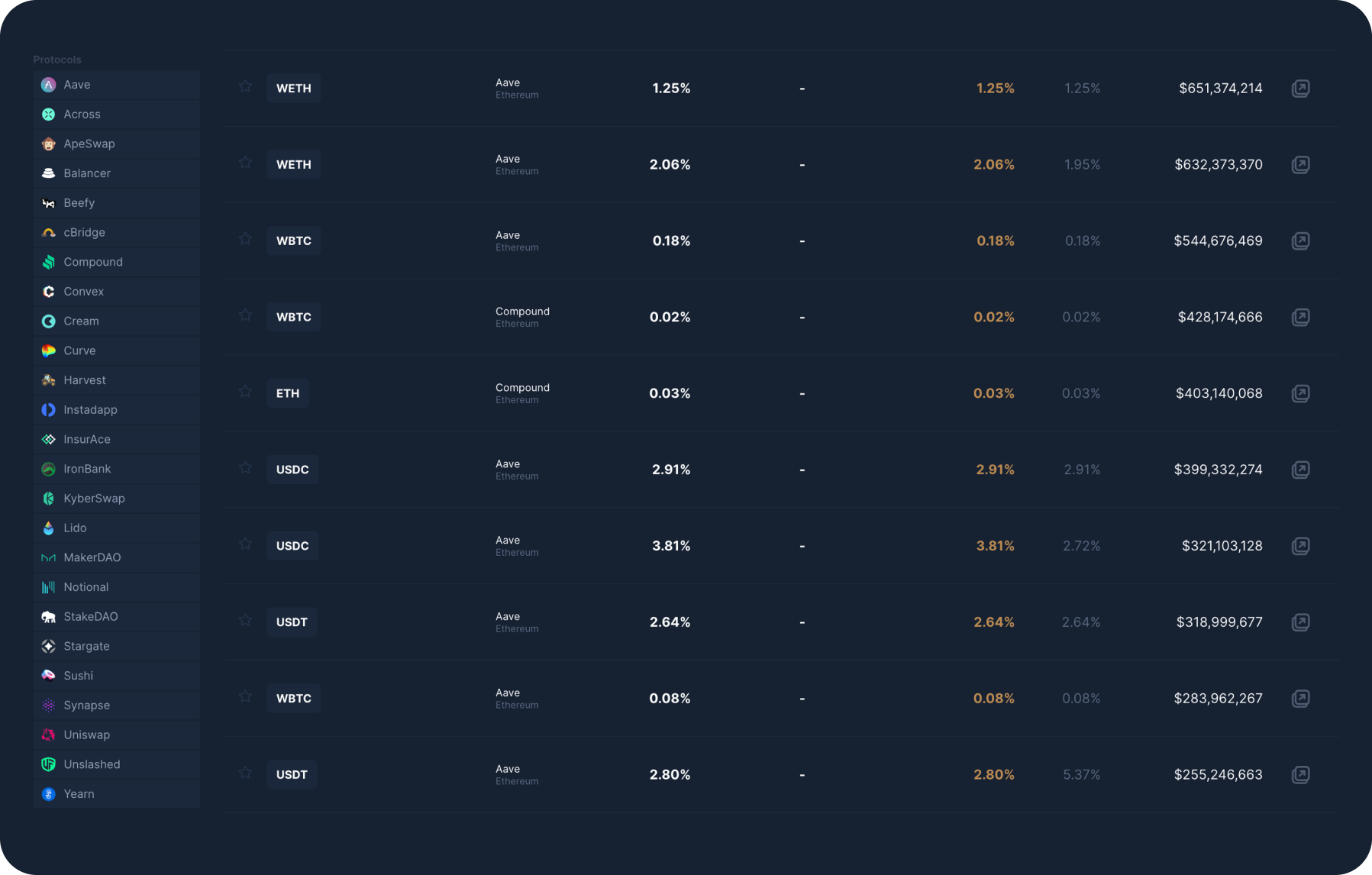 This section allows users to filter results by a specific coin, the APY interest rate, total blocked funds TVL and specific earning methods like liquidity pools, staking, no impermanent loss, and stablecoins.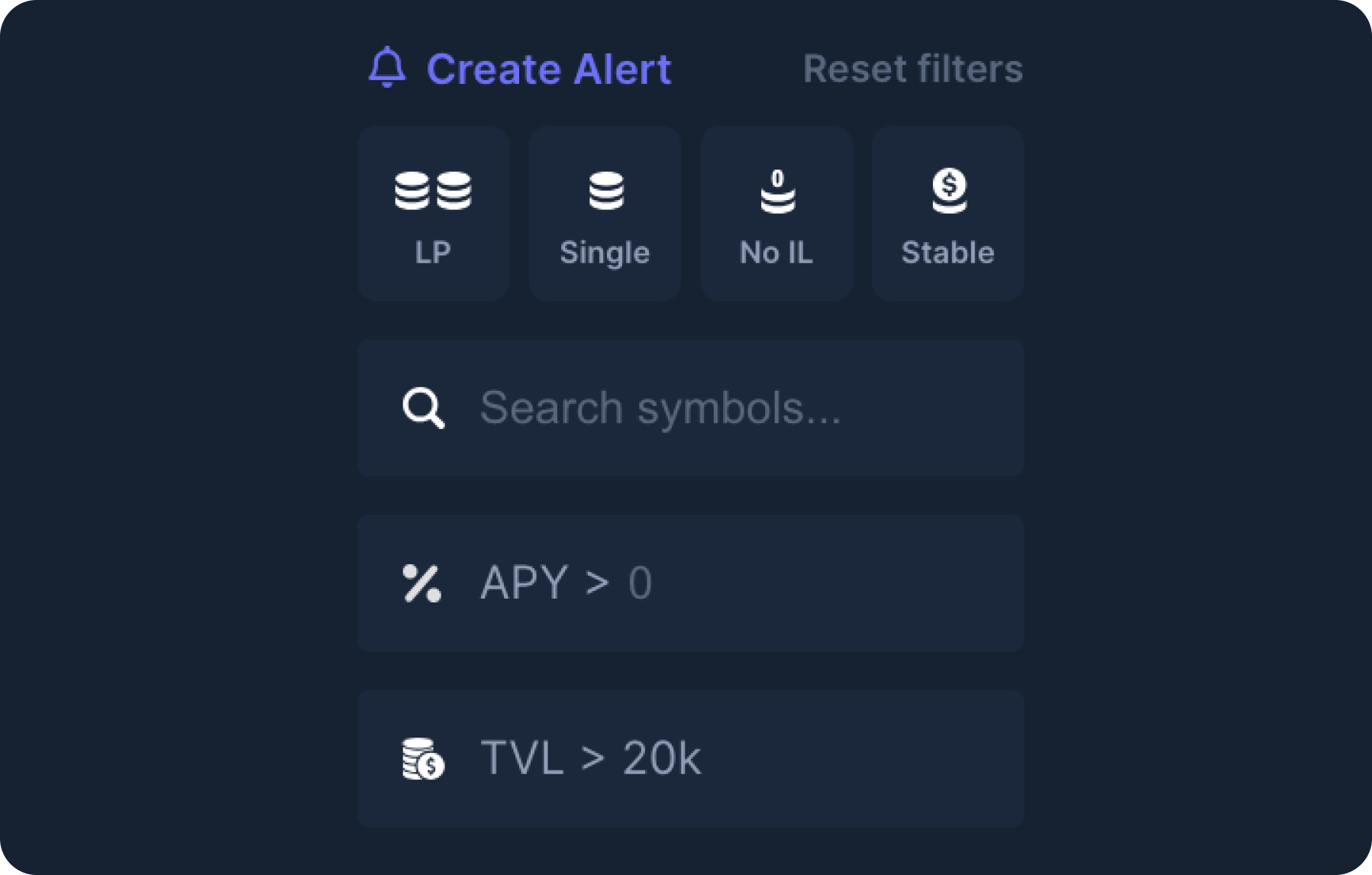 Thus, Nanoly provides tools and data for more informed participation in DeFi, helping users find the best opportunities and strategies to achieve their financial goals.
The information in this article is not a piece of financial advice or any other advice of any kind. The reader should be aware of the risks involved in trading cryptocurrencies and make their own informed decisions. SimpleSwap is not responsible for any losses incurred due to such risks. For details, please see our Terms of Service.