Retirement Portfolio
Apr 20, 2023
Our portfolio will consist of stablecoins by 60%, fundamental coins by 30%, and promising projects that have not yet reached the peak of their market cap by 10%. Here's why we decided on that.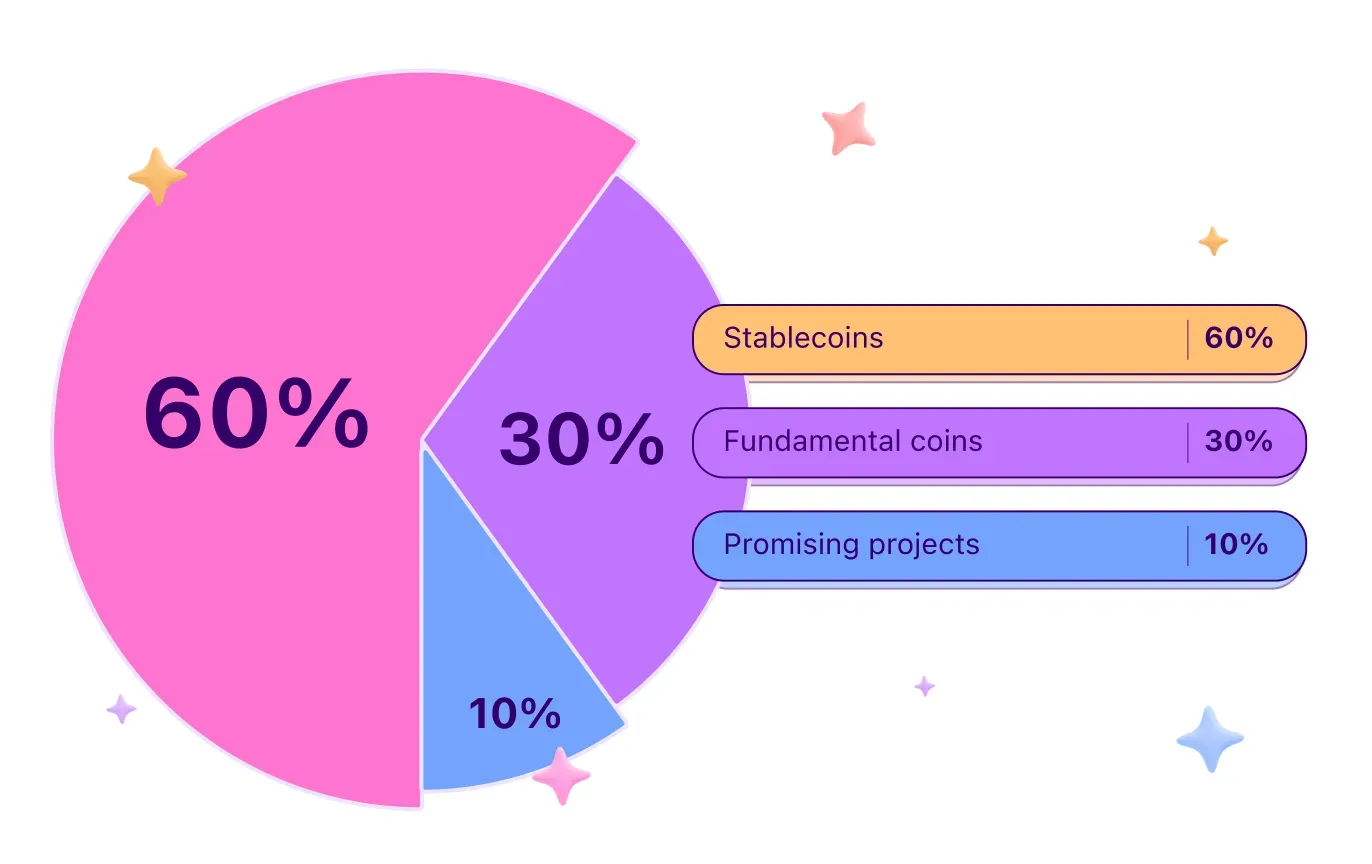 Stablecoins: 60%
We save the majority of our fiat dollars in digital ones. This allows us to always be ready for buying other coins at decent prices. Besides, stablecoins always show less volatility compared to other coins.
Fundamental coins: 30%
We buy BTC into a portfolio to store the value of funds. Bitcoin is comparable to gold in its limited issuance, but has a higher degree of mobility. 
Over the entire history of its existence, globally, Bitcoin has shown exceptional growth, which is associated with the development of the crypto industry and the influx of funds in it.
NB: the future of Bitcoin as an investment asset is not defined, so you should not invest the entire amount allocated for investment in crypto.
Promising projects with a low market cap: 15%
Here are some coins with a low market cap due to the ongoing bearish trend. The projects didn't have time to realise their potential to the fullest and show their price records. This section contains coins with an interesting fundamentals and strong community support.
A retirement portfolio in crypto is intended to build up a stable basis for your future whenever you start working on such. The returns can possibly prevent you from having to live on a fixed income.
The information in this article is not a piece of financial advice or any other advice of any kind. The reader should be aware of the risks involved in trading cryptocurrencies and make their own informed decisions. SimpleSwap is not responsible for any losses incurred due to such risks. For details, please see our Terms of Service.