ADA Technical Analysis
Apr 13, 2023
As of writing, ADA holds the 7th position in CoinMarketCap's rankings, with a market cap of $16,989,256,688. Users can get ADA for fiat or crypto on SimpleSwap.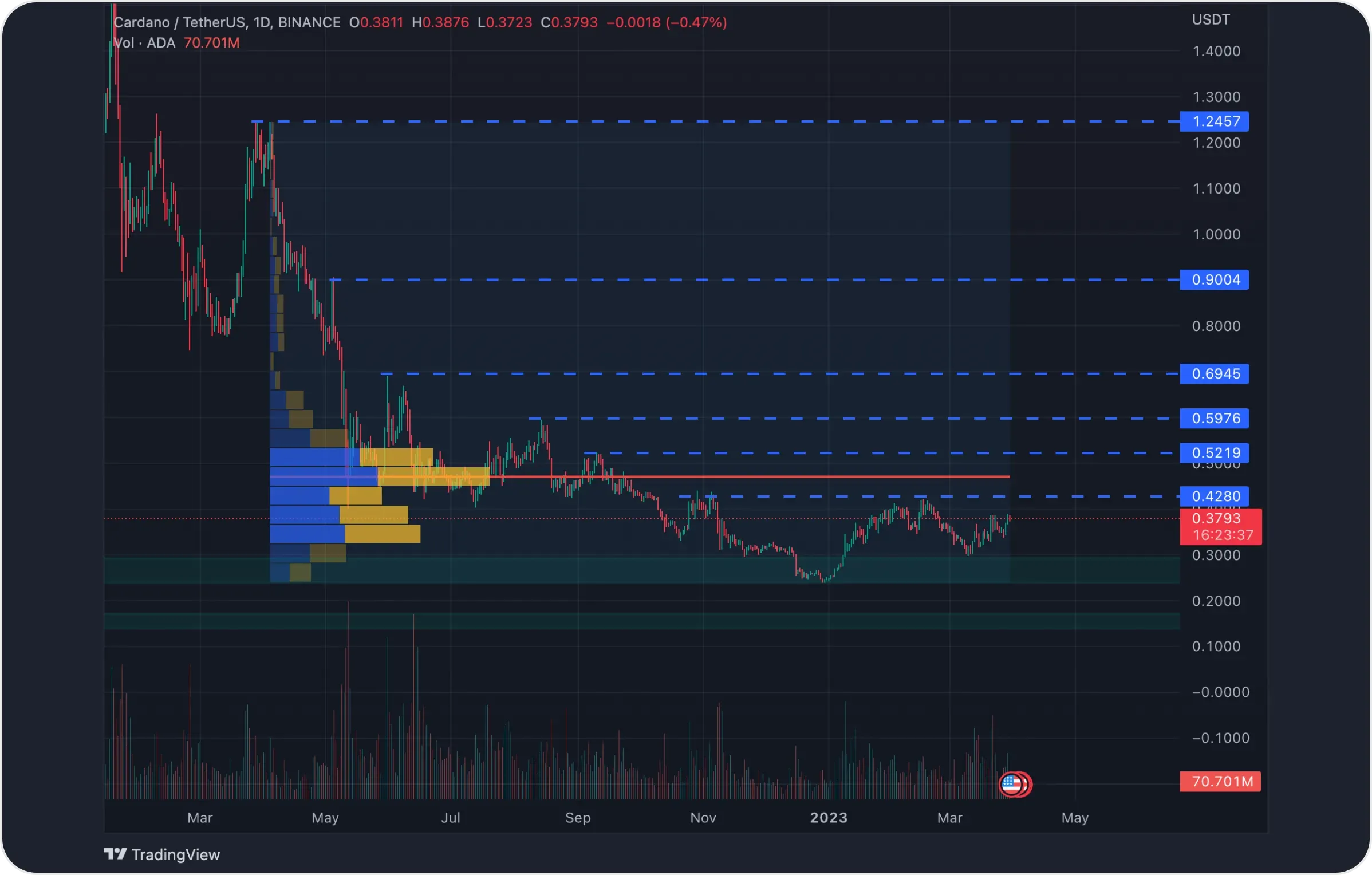 Since the beginning of 2023, the ADA coin, after a long decline, shows an increase of more than 80%, reaching a price mark of $0.4280 from a price mark of $0.2325. This mark is the price bottom of the current bearish trend.
The price on the chart is forming an uptrend by updating the lows and highs, but is below the point of the largest POC volumes. There is a possibility that the coin will form a long-term consolidation and accumulate liquidity.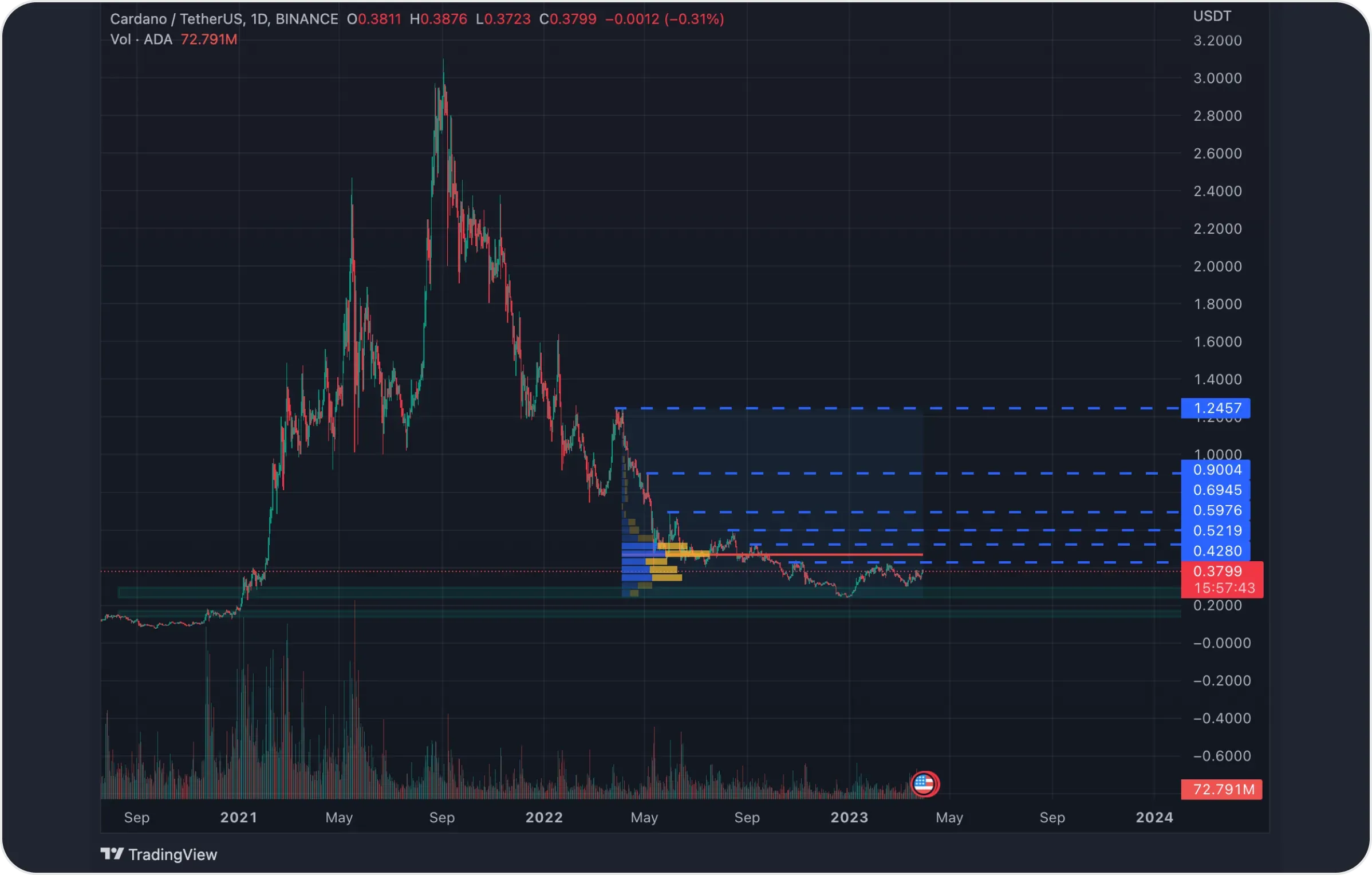 Looking at the daily chart, you can see that below the current ADA prices, there are zones of accumulation of large positions that preceded the powerful price increase of ADA in 2021. Therefore, the price might drop to the green marks and update the price bottom.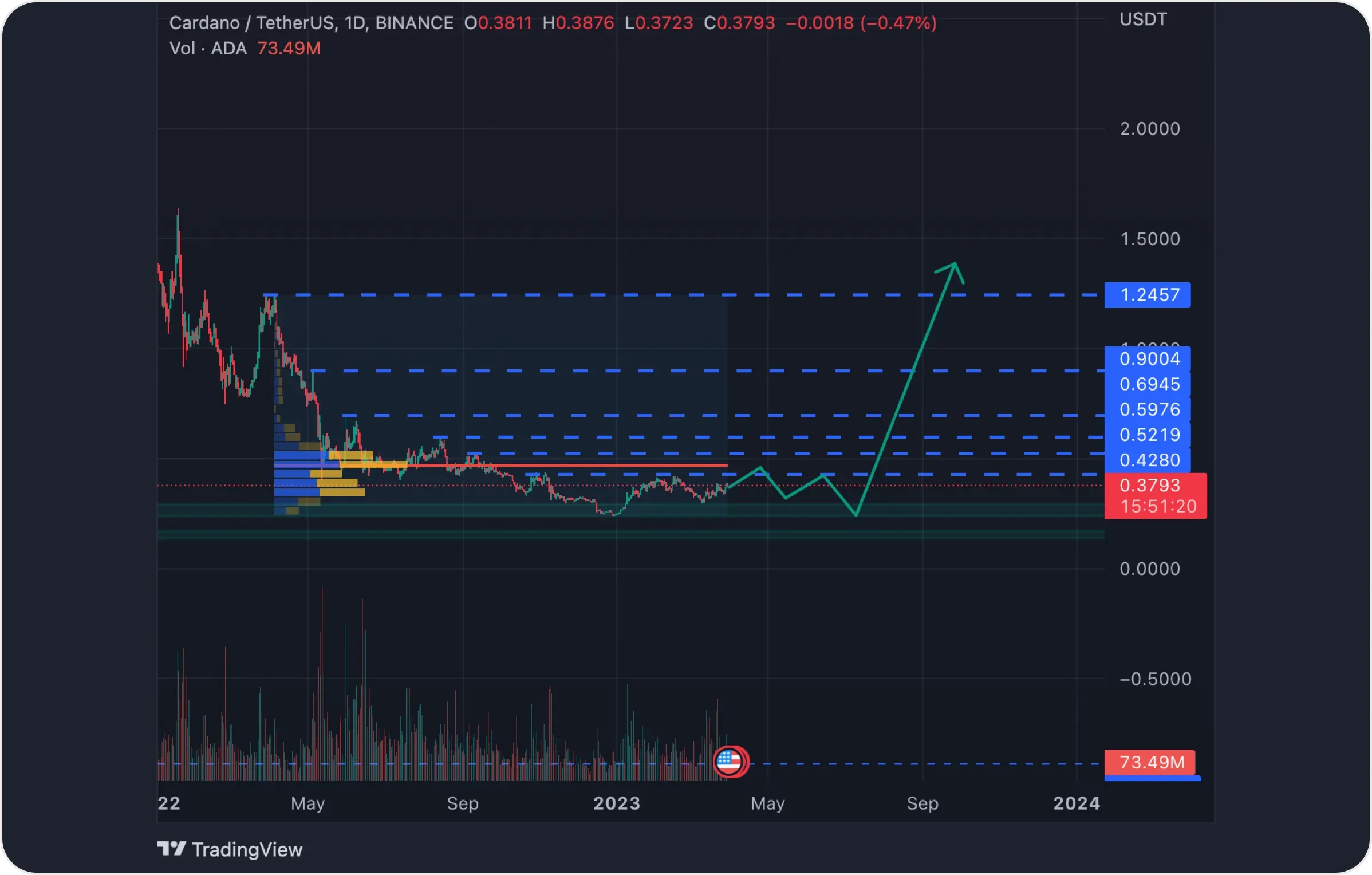 Let's go back to 2023 price fluctuations. Based on the history of price movements in 2021, we will try to make a price prediction.
The price is clamped by large volumes both from above and below. US Fed continues to tighten monetary policy. In this regard, we can assume that the ADA price is in its consolidation and accumulation phase for a long time, with possible false speculative exits up and down in order to collect stop orders.
Upon completion of the consolidation and large positions accumulation, we can expect the price of ADA to rise.
The information in this article is not a piece of financial advice or any other advice of any kind. The reader should be aware of the risks involved in trading cryptocurrencies and make their own informed decisions. SimpleSwap is not responsible for any losses incurred due to such risks. For details, please see our Terms of Service.