MATIC Technical Analysis
Apr 21, 2023
As of writing, MATIC holds the 8th position in CoinMarketCap's rankings, with a market cap of $10,340,950,423. Users can get MATIC for fiat or crypto on SimpleSwap.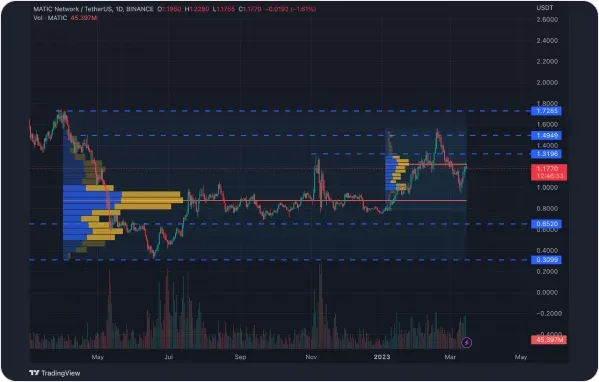 On the daily timeframe of the MATIC price chart, it is reflected that against the background of the ongoing bearish trend, the coin has already managed to recover 49% of the fall from its ATH.
The coin is trading at a price point of $1.16. MATIC made a correction after an impulsive increase to the price mark of $1.58, caused by US inflation data in February, which showed its decline to 6%.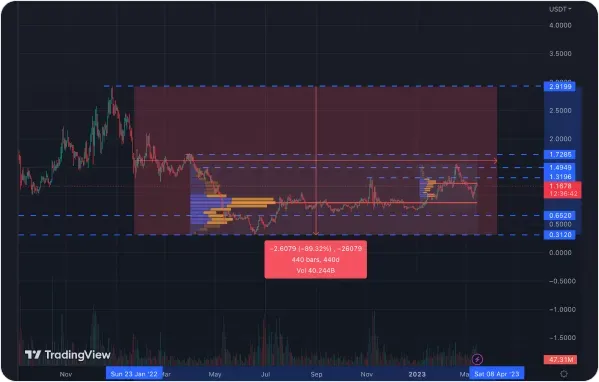 The MATIC's strong support level is $0.86. This price mark is the POC control point, as the largest number of deals were made at this price over a long period of price consolidation. Consolidation around this price lasted more than 180 days.
However, we need to be careful, as a breakdown of this support level can possibly send the MATIC price to testing the support level at the price of $0.65.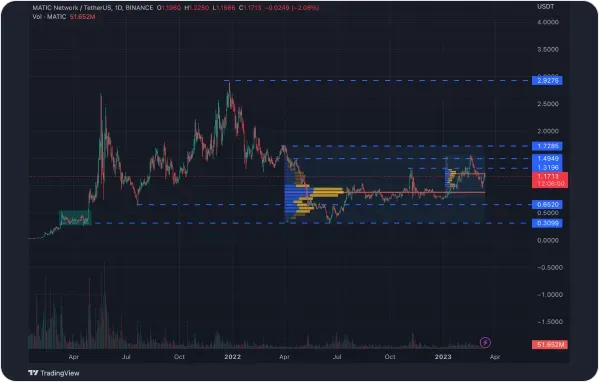 Globally speaking, MATIC was in a similar consolidation for a long time at the price level of $0.30 before the start of the bull run in 2021. At the moment, this price level is the bottom of the MATIC's bearish trend.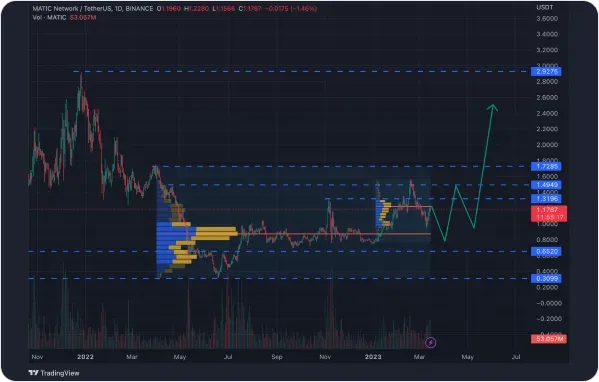 Let's go back to 2023 price fluctuations. Based on the history of price movements in 2021, we can make a price change prediction.
The $0.86 price point, which is the POC control point, may continue to be a support level. If the price goes down, it will bounce off this support level or drop below the level for a short time to collect the accumulated liquidity. Further, MATIC may begin a gradual increase with minor corrections.
The information in this article is not a piece of financial advice or any other advice of any kind. The reader should be aware of the risks involved in trading cryptocurrencies and make their own informed decisions. SimpleSwap is not responsible for any losses incurred due to such risks. For details, please see our Terms of Service.