DOGE Technical Analysis
Jun 1, 2023
As of writing, Dogecoin holds the 8th position in CoinMarketCap's rankings, with a market cap of $10,906,062,089. Users can get DOGE for fiat or crypto on SimpleSwap.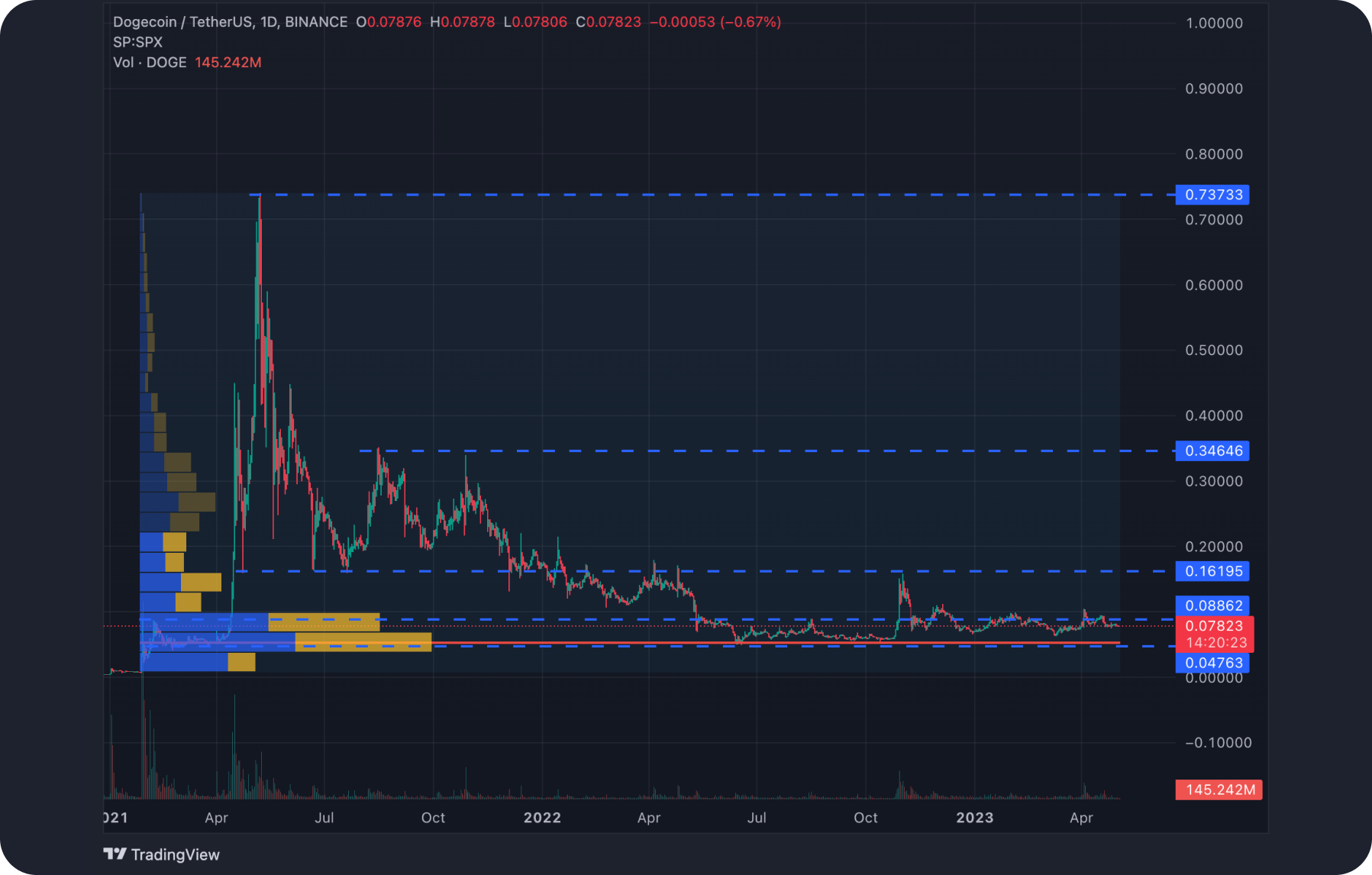 Since November, the price of Dogecoin has fluctuated between $0.06640 and $0.09987, with occasional small dips. 
Starting from the beginning of 2023, the coin has seen an increase from $0.06301 to $0.10476, a rise of over 66%, followed by a subsequent dip in value and transition to a consolidation phase. The coin has a strong support level at $0.05299.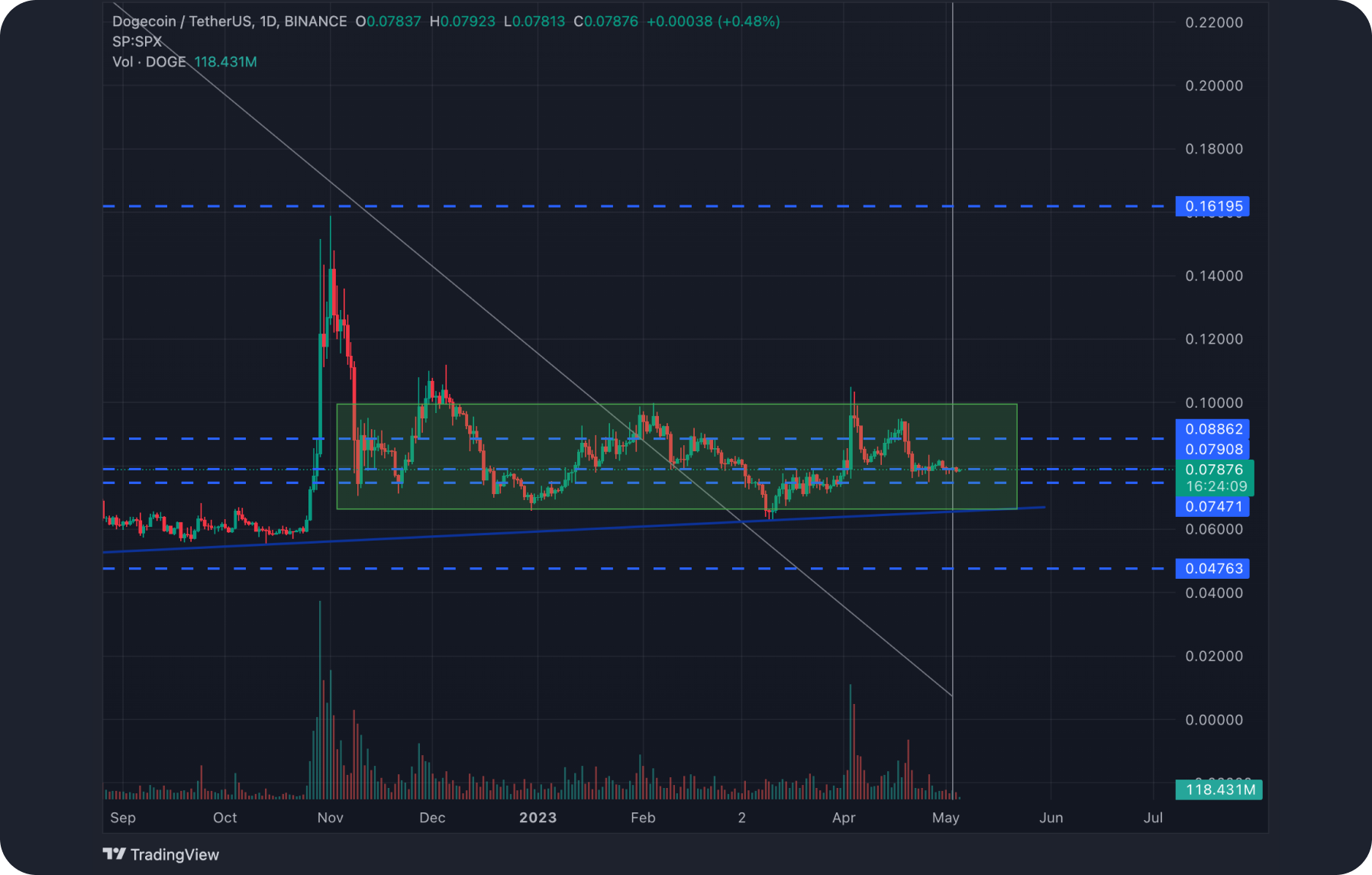 Following a prolonged accumulation phase, during which false dips from the price range may occur, with a subsequent return, a gradual upward trend towards a price level of $0.15897 can be expected.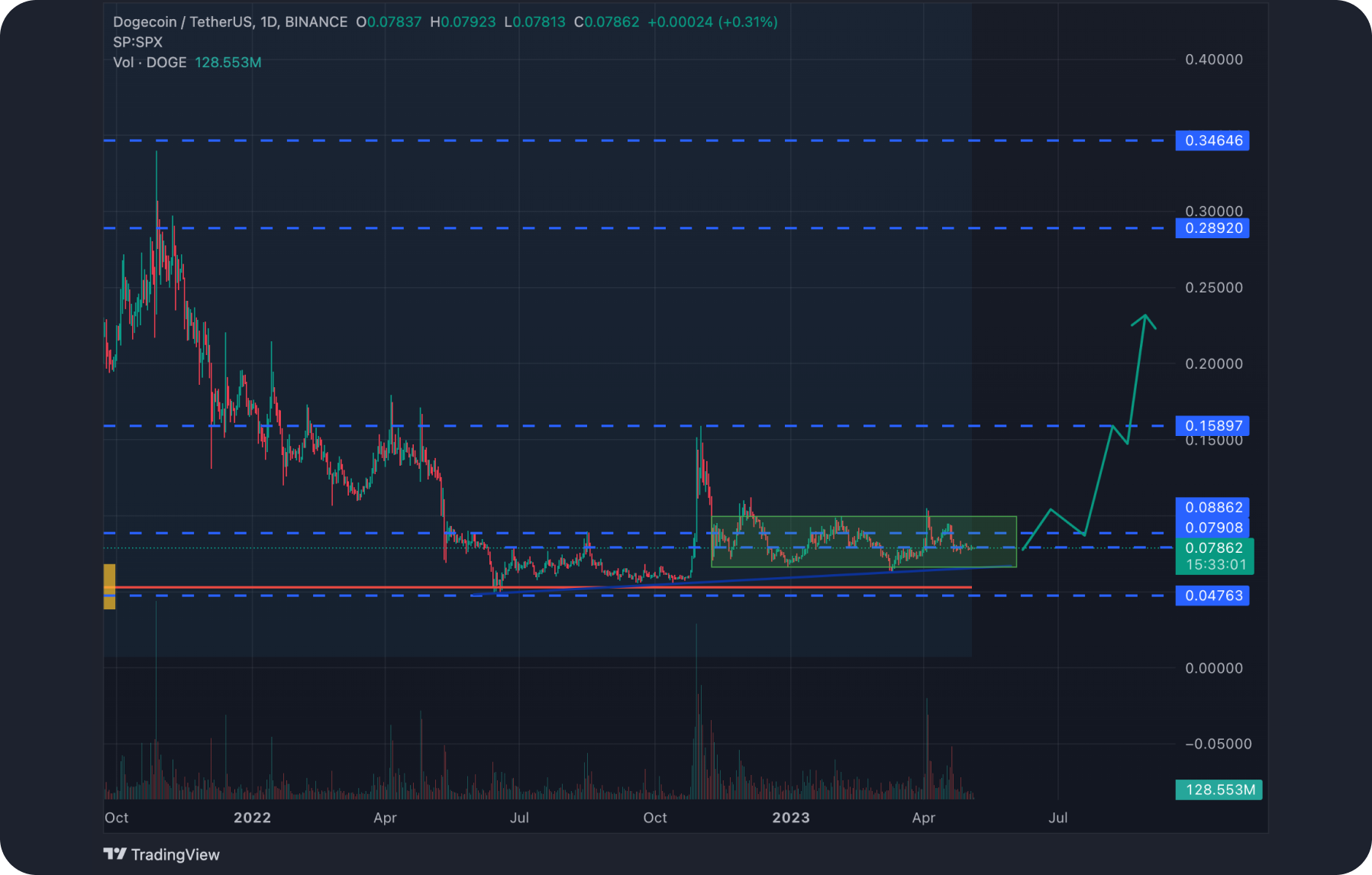 The next target after surpassing $0.15897 would be a level of $0.28930.
The information in this article is not a piece of financial advice or any other advice of any kind. The reader should be aware of the risks involved in trading cryptocurrencies and make their own informed decisions. SimpleSwap is not responsible for any losses incurred due to such risks. For details, please see our Terms of Service.