SOL Technical Analysis
Apr 13, 2023
As of writing, Solana holds the 11th position in CoinMarketCap's rankings, with a market cap of $8,445,037,823. Users can get Solana for fiat or crypto on SimpleSwap.
After falling by more than 79% in early November amid the problems of the FTX exchange, positive sentiment is returning to the asset.
Since the beginning of 2023, Solana's value has grown by more than 188% from the price mark of $7.61. This position makes the asset one of the most effective today.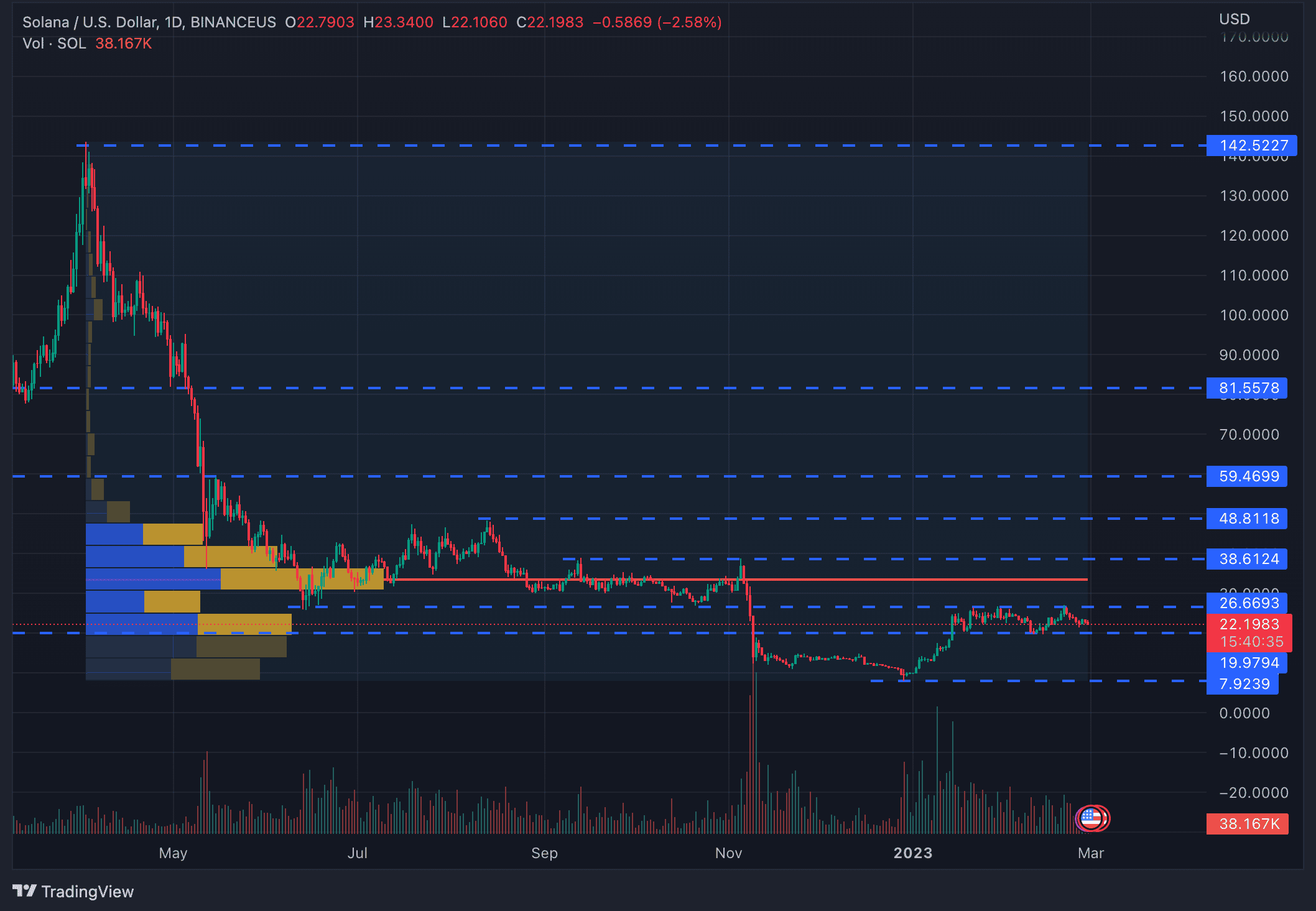 Daily timeframe of the Solana price chart
The coin is trading at $22.35. A price range has formed with support at $20.31 and resistance at $26.72, where the price is currently consolidating.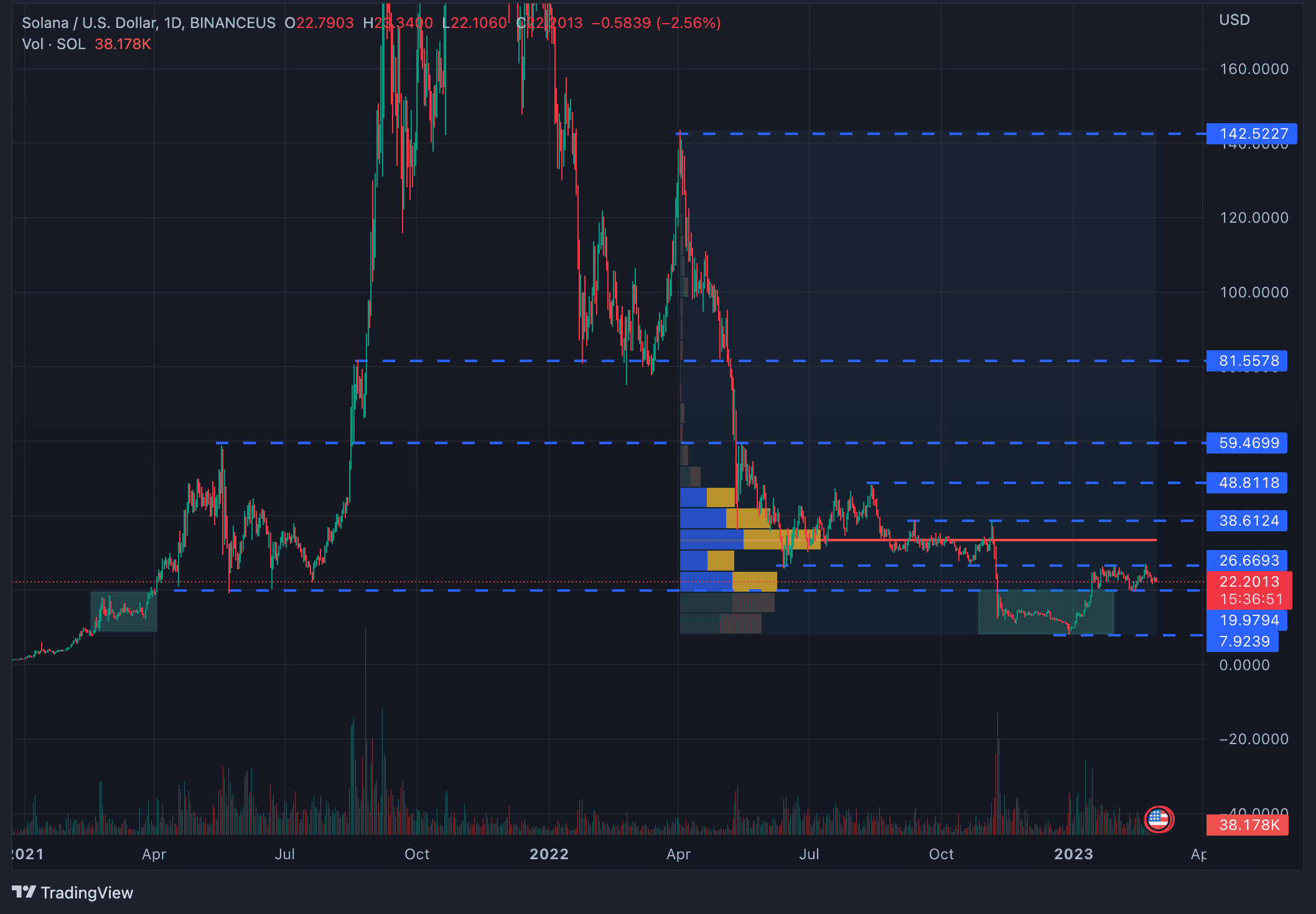 Before the start of the Bull Run in 2021, the price also updated these price lows and collected greater liquidity. The growth after consolidation and further correction are also important to notice.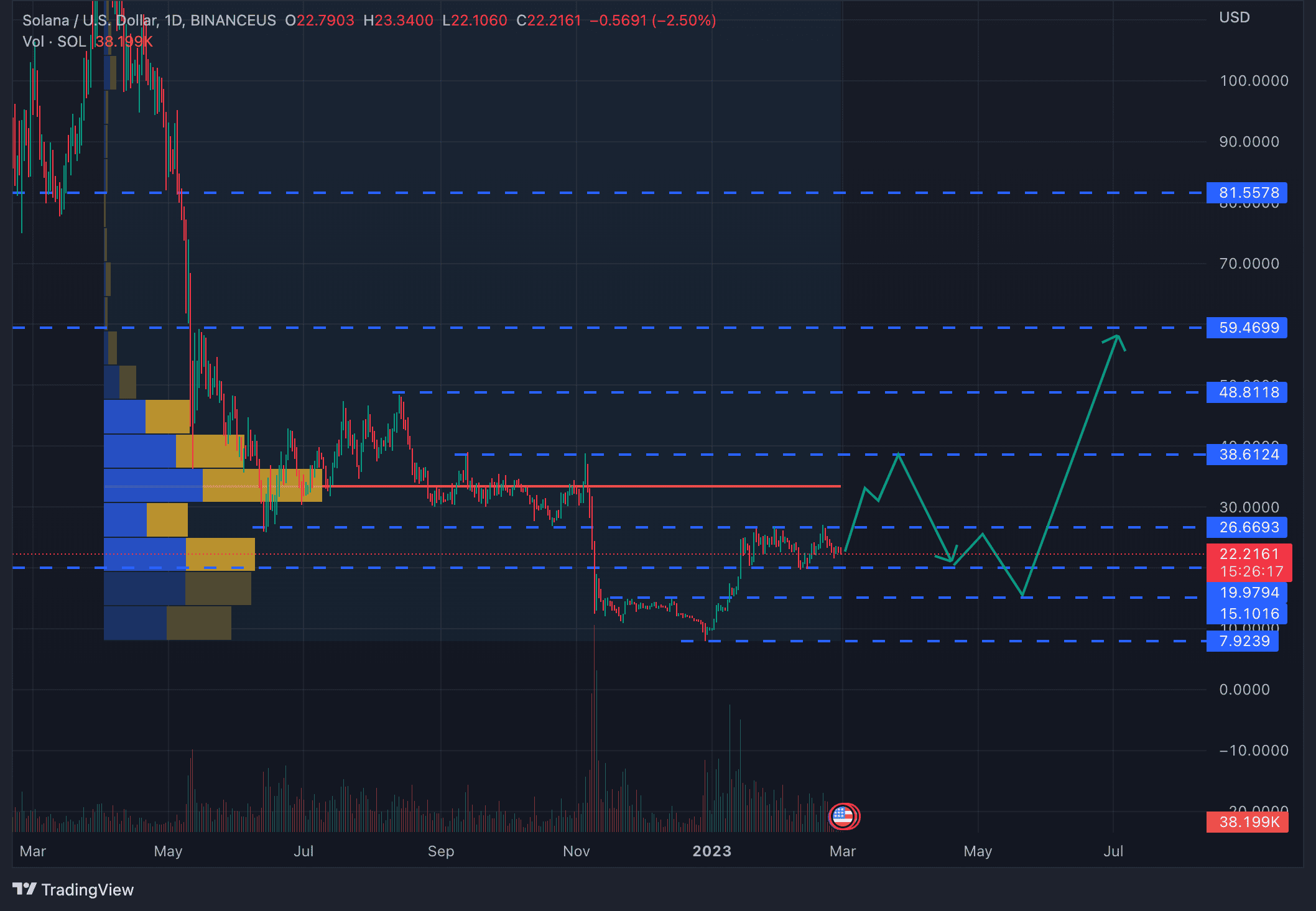 Let's go back to the price fluctuations of 2023. We'll try to predict price changes based on the history of price movements in 2021.
The price of Solana could reach the point of the largest PoC volume at $33.39 and even break it, reaching a strong resistance level at $38.61.
From these price levels, a correction of the upward movement to collect liquidity in 2023 may begin. This might happen by analogy with the movements of 2021 before the start of a global uptrend.
The information in this article is not a piece of financial advice or any other advice of any kind. The reader should be aware of the risks involved in trading cryptocurrencies and make their own informed decisions. SimpleSwap is not responsible for any losses incurred due to such risks. For details, please see our Terms of Service.