MANA Technical Analysis
Sep 25, 2023
Key Insights
MANA has declined to 96% from its high and stayed in a bearish trend.
After a brief 200% price surge in January, MANA again dropped to new lows below $0.2788. The asset appears to still be in a downtrend.
If MANA can break above the key POC, it may start to reverse the downtrend. Potential upside targets are at $0.6619 and $1.1306.
As of writing, MANA is ranked 61st on CoinMarketCap with a market cap of $555,933,389. Users can get MANA for fiat or crypto on SimpleSwap.
MANA Daily Timeframe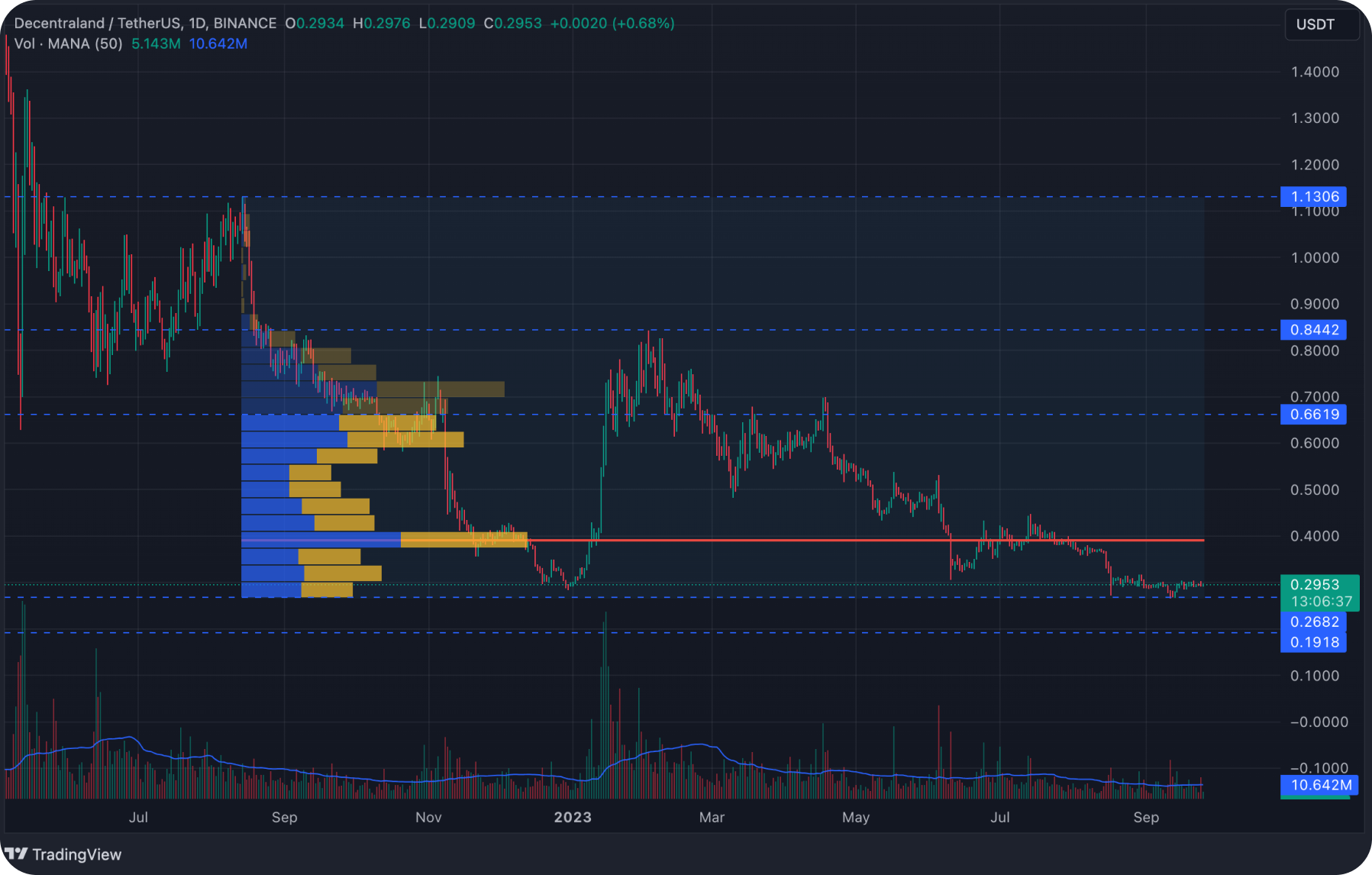 The price of the asset continues to decline since the beginning of the bearish trend, having already lost 96% of its value.
Starting from January 2023, after reaching a minimum price of $0.2900, the asset showed an impulsive rise to the level of $0.8442, resulting in a gain of over 200%. This was followed by a prolonged correction, and the price of the asset again dropped to a minimum of $0.2788.
It is worth noting that there is currently a minor consolidation, but it is still too early to conclude a slowdown in the decline of the asset's value.
At the moment, the asset is trading at a very low level, and there is a possibility that it will continue to decline due to stop-loss orders being triggered during consolidation.
MANA Price Prediction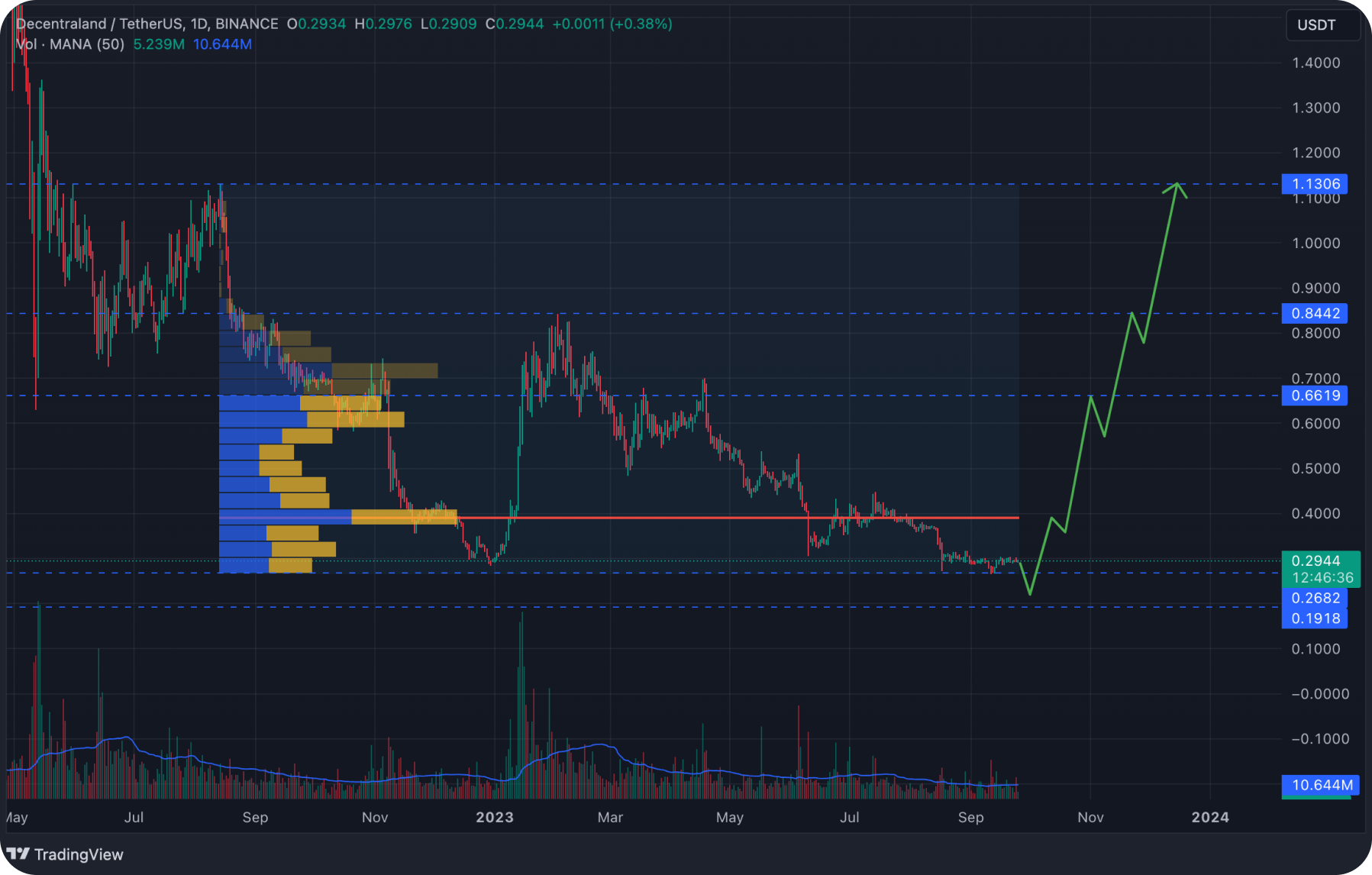 However, if the asset manages to turn upward and successfully surpass the Point of Control price level at $0.3903, further growth of the asset can be expected. The next target will be the level of $0.6619, supported by horizontal volume.
It is highly likely that the price will be able to surpass this level and move towards the $1.1306 mark.
The information in this article is not a piece of financial advice or any other advice of any kind. The reader should be aware of the risks involved in trading cryptocurrencies and make their own informed decisions. SimpleSwap is not responsible for any losses incurred due to such risks. For details, please see our Terms of Service.