TWT Technical Analysis
Oct 5, 2023
Key Insights
TWT has experienced a significant price decrease of over 62% since the beginning of 2023.
Recent market activity, including a bounce from the resistance level with a notable 36% increase, suggests potential bullish strength and trader interest in TWT.
If TWT can break through the current resistance, it may target subsequent resistance levels at $1.2366, $1.5854, and even higher. It might pose a challenge due to significant trading volumes, though.
As of this writing, TWT ranks 83rd on CoinMarketCap with a market cap of $374,666,447. Users can get TWT for fiat or crypto on SimpleSwap.
TWT Daily Timeframe
Since the beginning of 2023, the price of the asset has decreased from $1.8771 to $0.7102, which is more than 62%. Over the last 4 months, the price has remained in a stable range between the support level at $0.7102 and the resistance level at $0.9886.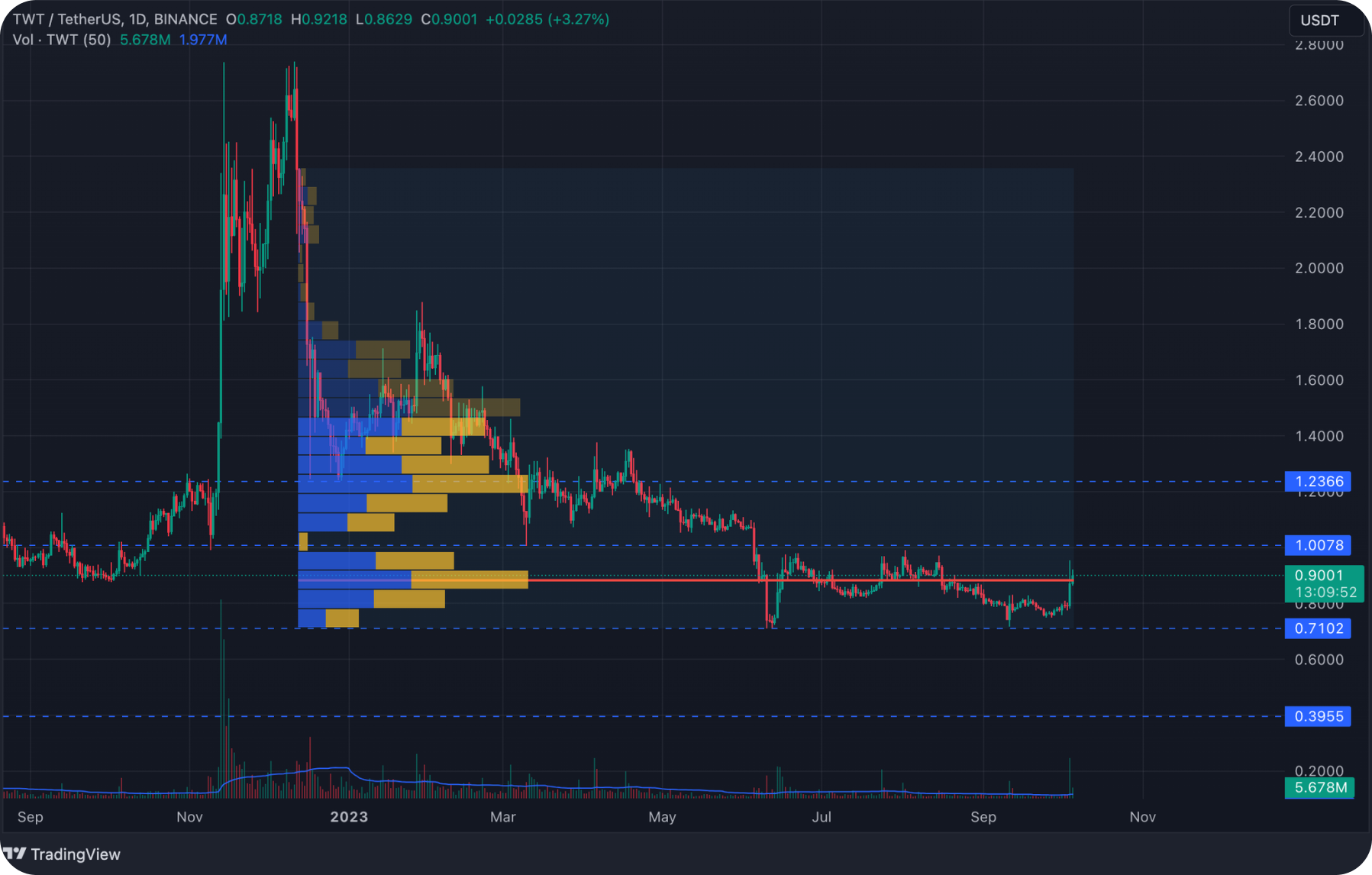 The recent bounce from the resistance level reached a price of $0.9608, marking an increase of over 36%. This indicates potential bullish market strength in the market. It's also worth noting that the last daily candle closed above the volume POC level at $0.9010, indicating trader interest at this level.
TWT Price Prediction
After the completion of a prolonged accumulation phase, there is potential for realizing the accumulated volumes and subsequent upward movement. This upward trend could begin after successfully surpassing the resistance level at $0.9886. Following such a breakthrough, the next target for the asset is the resistance level at $1.2366.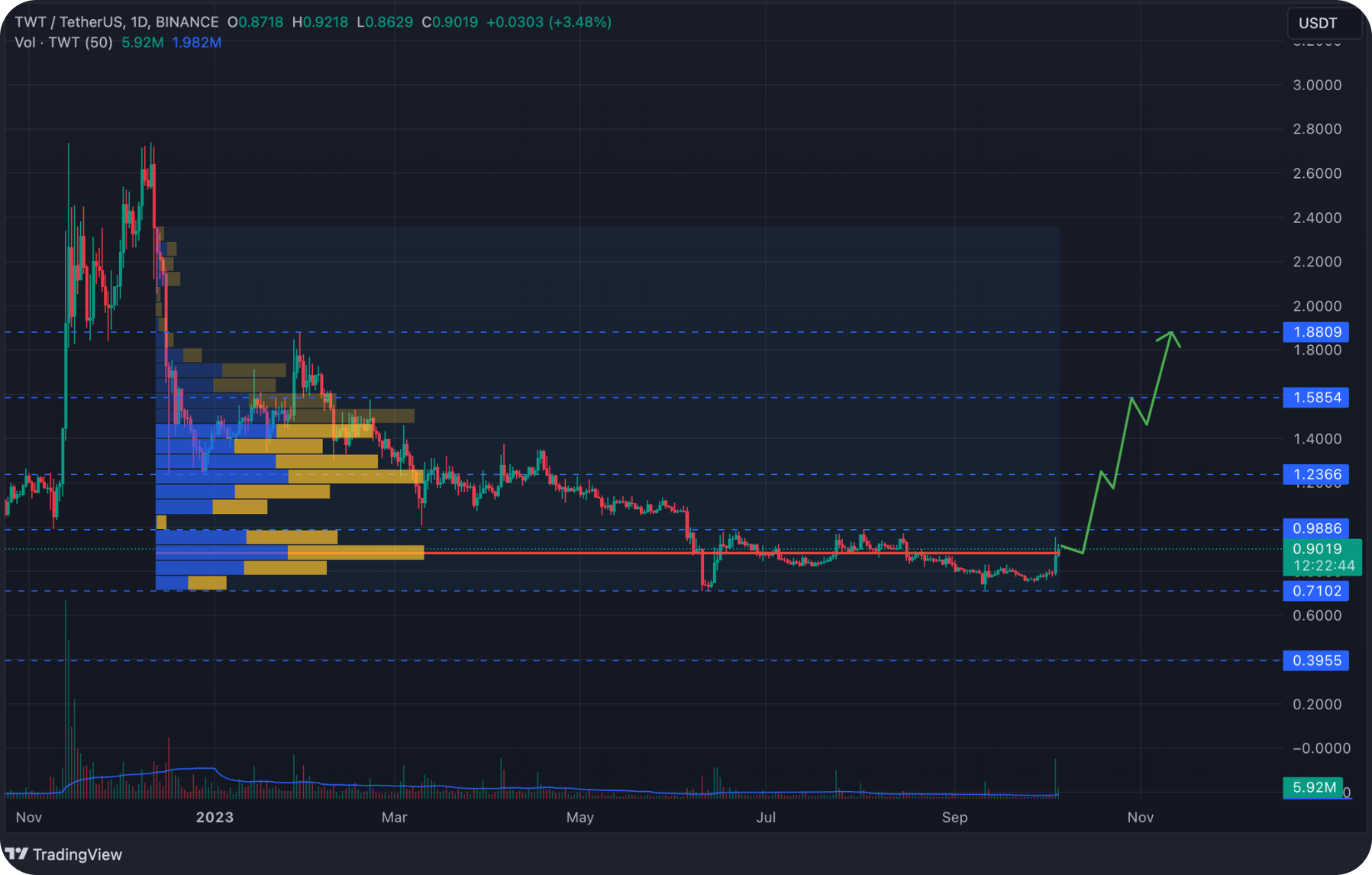 Besides, overcoming this level might be a challenging task, as it holds a significant trading volume.
However, a successful breakthrough of this level could pave the way for further growth of the asset, with potential target levels at $1.5854, $1.8809, and beyond.
The information in this article is not a piece of financial advice or any other advice of any kind. The reader should be aware of the risks involved in trading cryptocurrencies and make their own informed decisions. SimpleSwap is not responsible for any losses incurred due to such risks. For details, please see our Terms of Service.