Tether omni Price Prediction
Jan 12, 2023
5 min read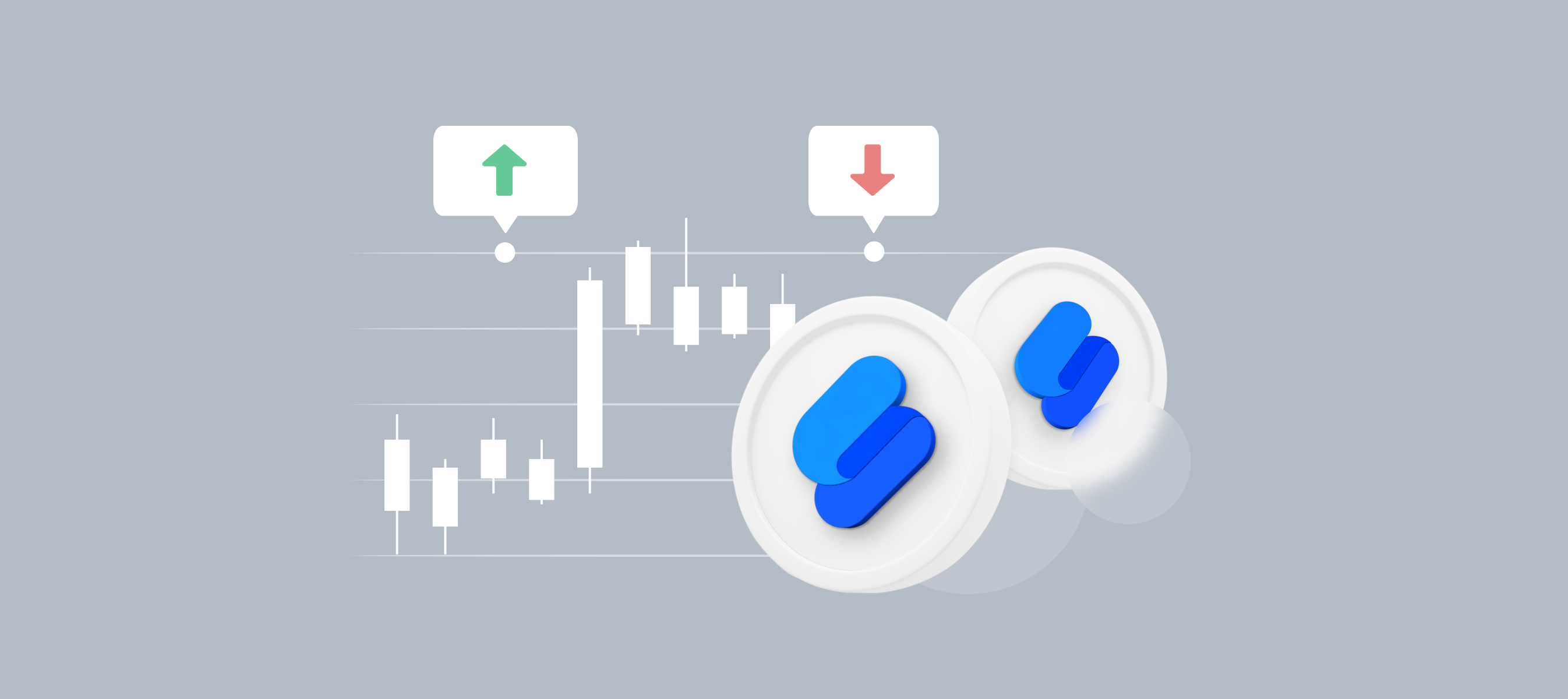 This blog post will cover:
Tether roadmap

People about USDT

USDT Price Prediction 2022

USDT Price Prediction 2023

USDT Price Prediction 2024

USDT Price Prediction 2025

Historical price analysis
USDT is a stablecoin, this means that its value is pegged to USD value in the 1 to 1 ratio. This means that when using USDT people should not feel the volatility that is normally associated with cryptocurrencies. It is the third-biggest crypto in the world by its market value. 
It was launched in 2014. The idea of the developers' team was to change the existing approach to money to a more modern one. Tether brought an opportunity to create a new type of cross-border financial services. Unlike the traditional banking system, this project made it possible to use traditional currencies in digital form and confidentially. 
Tether tokens can be issued on various blockchains with different features available. USDT token exists on the following blockchains: Ethereum, Tron, Solana, Algorand, Omni, EOS, Avalanche, Liquid Network, Bitcoin Cash's Standard Ledger Protocol, and SLP.
Tether roadmap
The project does not have a published roadmap. However, on the official website anyone can find the Blog, where the information about important upcoming events is published. 
In the whitepaper there are only two innovations for the future written as planned, which are:
Multi-signature and smart contracts

Proof of solvency innovations
People about USDT
Tether has a very active community. In its official Twitter account users can find answers to any questions, discuss hot topics and just communicate with each other.
In case you are not sure how to use USDT, the community has answers to this too. Apart from simple advice on how to gain more and protect what you have better, there is also a discussion on such subjects as inflation, and how to avoid it using stablecoins, and USDT in particular. 
USDT Price Prediction 2022
WalletInvestor.com gives this forecast:
USDT Price Prediction 2023
According to some predictions, USDT is going to be a perfect example of stability. No price changes are expected. TradingBeasts.com predicts that the price will maintain the same level throughout the year. At the same time analysts from WalletInvestor.com foresee a slight decline by the end of the year.
USDT Price Prediction 2024
The price is expected to fluctuate around $1.00. A little decrease is expected in the middle of the year, with the latter coming back to the same level.
USDT Price Prediction 2025
Pretty much the same prognosis is given for 2025. However, USDT is expected to finish this year with a slightly lower price, around $0.99.
Historical price analysis
All Time High (Feb, 2015): $1.22

All Time Low (Mar, 2015): $0.5683
Tether price has been pretty stable all the way. As it was said, USDT is a stablecoin, its price history proves that the idea of stablecoins works. Nonetheless, there were a few significant changes. The first fall happened in 2017. The price went to $0.9244. At that time Tether was accused of not being supported by anything. It was also the first time the company had to make official statements. Shortly after that, USDT showed the all-time high. The price went up to $1.21. The next price turbulence could be seen in 2020. It went from $1.05 to $0.97 and then back up. 
USDT attracts attention by its stability. In times of high volatility users have a chance to put their savings in Tether to minimize losses. It's not just providing an opportunity to protect assets, but also it keeps developing to be more friendly to its users. In case you are looking for some sort of 'safe haven' in the crypto world, this may be the project to pay attention to. 
SimpleSwap reminds you that this article is provided for informational purposes only and does not provide investment advice. All purchases and cryptocurrency investments are your own responsibility.