What Is Oasis Network?
Nov 30, 2022
4 min read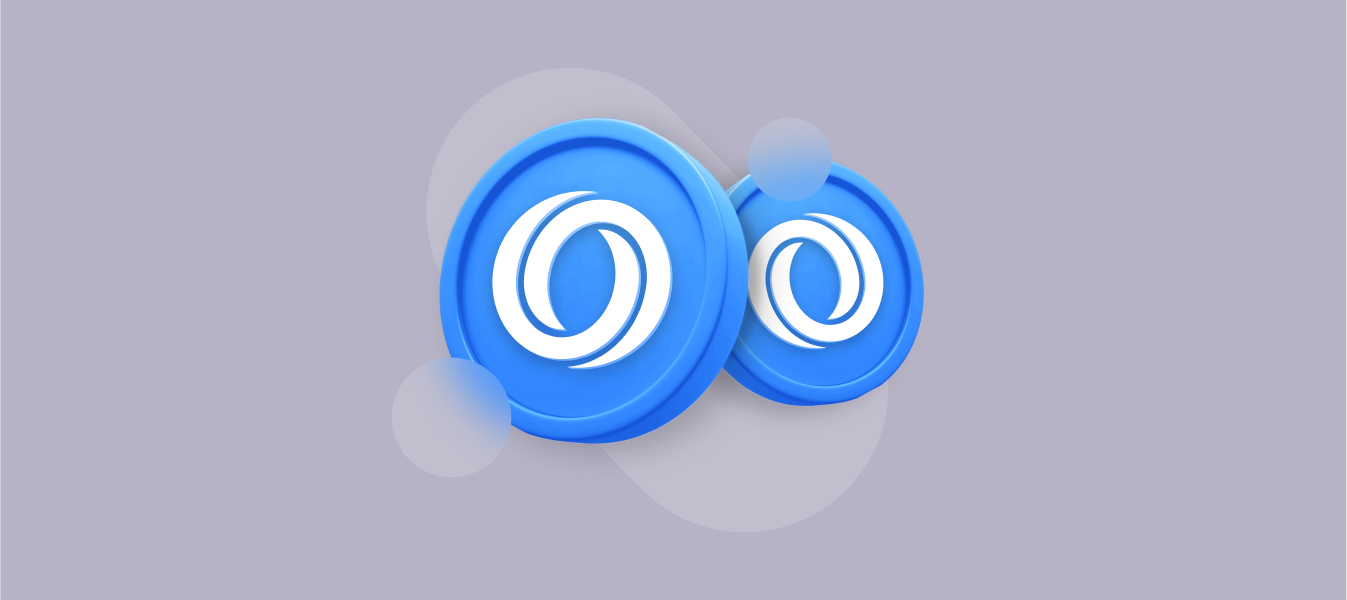 This blog post will cover:
About Oasis Network (ROSE)
Where did Oasis Network (ROSE) come from?
What are the advantages of Oasis Network (ROSE)?
What are the disadvantages of Oasis Network (ROSE)?
How to buy Oasis Network (ROSE) on SimpleSwap?
About Oasis Network (ROSE)
Oasis Network is a blockchain project that offers a solution to many of the problems that DeFi faces (high fees, low scalability and throughput, and lack of privacy). Let's look into the details. The Oasis Network platform was created for cloud computing. It ensures their safety, efficiency and confidentiality.The project is based on its own Oasis blockchain. It is a highly scalable, low-fee network that expands app and DeFi use cases by offering support for data privacy. That is, DeFi services will be able to find applications in the corporate sector and consortiums. After all, non-disclosure and safety of information play an important role in the latter. Thus, any company or user can place insurance data, bank statements or even medical data on the Oasis blockchain without fear of violating their confidentiality or leakage. At the moment, there are such companies as CryptoSafe, Nebula Genomics and a leading medical company that is included in the Fortune 500 list.The Oasis Network platform also follows an interesting direction - data tokenization. This means vendors can be rewarded for posting encrypted information to applications that want to parse it.The ROSE is a utility token. It is used for staking and delegation to nodes, to process various operations on the platform, run smart contracts in ParaTimes, etc. By ensuring the privacy of the Oasis Network platform, users can receive its tokens as a reward.
Where did Oasis Network (ROSE) come from?
In 2018, the company began developing its own Oasis blockchain. However, its launch took place only in 2020. In the same year, the company held a closed sale of ROSE tokens. It was possible to raise $46 million from such large venture investors as Binance, Andreessen Horowitz, Accel.The programmers of the team who work on the project used to work in large corporations: Amazon, Google, Apple. They graduated from prestigious universities like Harvard, Berkeley, Stanford. Therefore, their experience will allow the project to quickly expand and launch more dApps.
What are the advantages of Oasis Network (ROSE)?
High scalability



The Oasis Network platform has a scalability of about 1000 TPS and the ability to execute parallel transactions.
Proof-of-Stake algorithm



It is simple to connect the node, and the entry barrier for stakers is minimal.
Data tokenization



This expands the ways in which DeFi can be used, and creates a new ecosystem of dApps that supports information privacy.
Compatibility with Ethereum Virtual Machine and Solidity



The majority of smart contracts are written in the Solidity programming language, and compatibility with it and the Ethereum Virtual Machine simplifies the creation of new dApps. Also, applications previously created on the Ethereum network can be transferred to the new blockchain.
What are the disadvantages of Oasis Network (ROSE)?
How to buy Oasis Network (ROSE) on SimpleSwap?
If you want to easily purchase ROSE tokens you can do it on SimpleSwap, just follow a few steps:
For example, you want to swap

BTC for ROSE

. Select the currency you want to exchange (e.g. BTC) in the first drop-downlist. Then enter the amount you want to swap.

Select ROSE in the second drop-down list. You'll see the estimated amount that you'll get after the exchange.

Click the Exchange button.

Enter the Recipient's Address. ROSE will be sent. Be careful and make sure you use the correct address.

Create the exchange.

You will see the Bitcoin deposit address. You need to transfer the necessary amount of BTC to this address to start the BTC to ROSE exchange.
SimpleSwap reminds you that this article is provided for informational purposes only and does not provide investment advice. All purchases and cryptocurrency investments are your own responsibility.
We're launching a new edu app about crypto soon.
Leave your contact to become one of our first users!