What is yearn.finance?
Sep 13, 2022
4 min read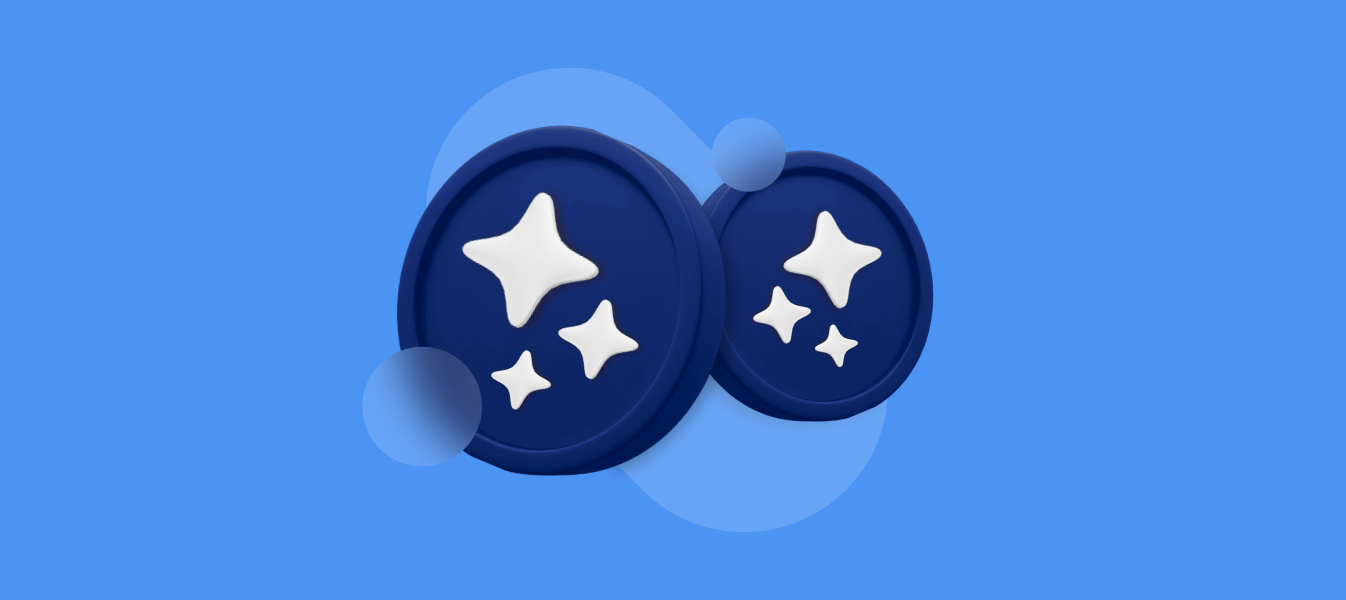 This blog post will cover:
What is yearn.finance?
Where did yearn.finance come from?
What are the advantages of yearn.finance?
What are the disadvantages of yearn.finance?
How to buy yearn.finance on SimpleSwap?
What is yearn.finance?
YFI is an ERC-20 token of the Yearn Finance project. Yearn Finance provides a group of services on its Decentralized Finance (DeFi) platform. Decentralized Finance is a part of the crypto industry that works on financial services in contrast to the traditional banking system. Even though this industry is very young, it is also fast growing. By July 2020 this industry had about $4B circulating in the system. While at the beginning of 2019 there was only $275M.
Yearn Finance combines different parts of DeFi technologies in one service. There are four main products now: vaults, earn, zap, and cover. Let's take a closer look at each of them.
Vaults
Vaults give people an opportunity not to miss good market offers. It does not require any special knowledge about investments and markets, the platform generates the yield automatically according to the best offers on the market.
Earn
Yearn Finance has partnered with a number of services and created an aggregator that helps to optimize the process of interest accrual. Yearn Finance clients are able to get the highest interest rates.
Zap
Zap tool allows users to swap between liquidity pools. One of the advantages of Zap is reduced transaction costs. However, it still may feel a little pricey. On the other hand, it is super fast and simple. So if time is your priority, Zap can provide you with a solution.
Cover
Yearn Finance is providing insurance. This helps their clients to worry less about possible losses. To get the insurance user has to make a weekly payment, which is a 0.01% fee. The good thing is that all the deposited amount is considered to be covered by insurance.
There are also a number of services that are under development now. There will be yTrade, yLiquidate, ySwap, yBorrow.
The platform is governed by YFI holders. They have a right to submit a proposal, then the voting follows. If the proposal gets more than 20% of tokens that are staked in a governance contract and gets more than 50% of votes, it can be implemented.
Where did yearn.finance come from?
The main name that is associated with YFI is Andre Cronje. Andre is not new in the Crypto World. He has a long career in this field. He is also participating in two other projects: Fantom and CryptoBriefing. The YFI started when Andre Cronje worked with Curve Finance and Aave. YFI is his latest project that seems to be extremely successful.
What are the advantages of yearn.finance?
People do not have to possess any special skill to use the platform
It has a high level of security
It gives a unique opportunity to long or short stablecoins with 1000x leverage
What are the disadvantages of yearn.finance?
DeFi technologies are still young and thus seem complicated
So far DeFi is very volatile, there is a lot of speculation in this sector
How to buy yearn.finance on SimpleSwap?
If you would like to join the world of DeFi at the Yearn Finance platform, you need to have YFI tokens. We welcome you to use the SimpleSwap exchange, here is a short instruction:
Choose the currency you want to exchange (e.g. BTC) in the first drop-down list. Enter the amount you would like to swap.
Select YFI in the second drop-down list. You will see the estimated amount that you will receive after the exchange.
Enter the Recipient's Address. YFI will be sent to this address. Be careful and make sure you use the correct address.
Check all the information you have entered. If everything is correct click the Exchange button.
You will see the Bitcoin deposit address. You need to transfer the necessary amount of BTC to this address to start the exchange.
We hope that this article has given you a basic understanding of the Yearn Finance token and some ways to use it. Thank you for reading.