What is Beam?
Sep 13, 2022
3 min read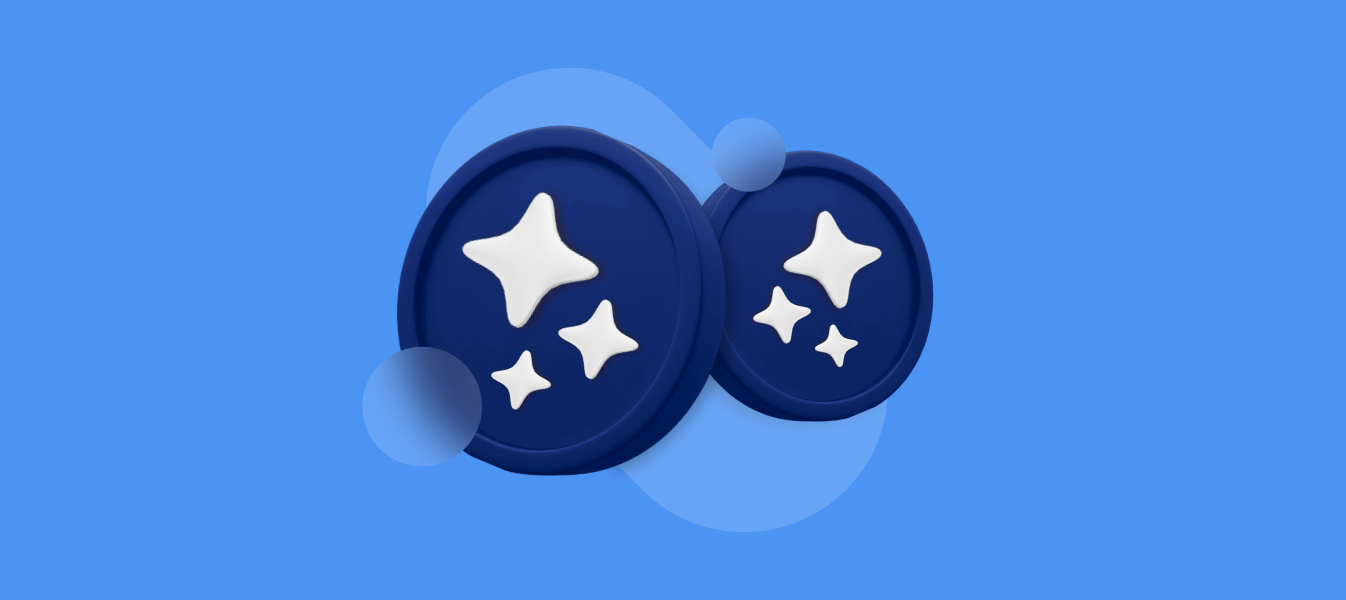 This blog post will cover:
What is Beam?
Where did Beam come from?
What are the advantages of Beam?
What are the disadvantages of Beam?
How to buy Beam on SimpleSwap?
What is Beam?
Beam is a private, scalable cryptocurrency, a part of the Beam blockchain. It is based on the Mimblewimble protocol. One of the important things to know is that Beam is very privacy-focused. There is good news for users who prefer not to save transaction history, with Beam it is not necessary. This makes a blockchain smaller and also helps to reach better scalability.
The Mimblewimble protocol was released in 2016. The author is unknown. This protocol has a rather interesting name. It is called after one of spells from the Harry Potter series.
Beam has been implemented from scratch by a team of developers with extensive experience in modern C++ system programming.
Beam integrates different types of transactions, such as escrow and time-locked transactions, and atomic swaps.
Beam has no premine and no ICO.
It is maintained by a non-profit foundation. There is a block reward mechanism that helps to reward the team and the foundation.
Where did Beam come from?
In 2016 someone under the nickname Tom Elvis Jedusor published the Mimblewimble white paper. It seemed that the proposal could optimize the existing Bitcoin protocol. Some time later two projects based on this protocol appeared. One of them was Beam.
The team started to develop an idea of Beam as a unique project based on the Mimblewimble protocol in 2018. The Crypto World is very concerned about ways to provide privacy. The Beam project is one of these which provide their response to users' concerns. And it was launched at the very beginning of 2019.
The main idea of Beam developers is that privacy, in fact, is one of the human rights. The problem is that it is not fulfilled by the technologies in use. And they decided to find a way to turn it around.
What are the advantages of Beam?
Users' addresses are not stored on the Blockchain.
Users are able to create a new receiving address every time they make a transaction.
Beam highly values privacy.
None of the cryptographic protocols used in Beam require a trusted setup.
The Mimblewimble protocol provides an opportunity to avoid using private and public keys as well as addresses.
The blockchain is rather compact.
"Scriptless Script" technology is used to integrate different types of transactions.
Beam has easy to use desktop and mobile wallets for all major platforms.
What are the disadvantages of Beam?
Wallets have to interact in order to make a transaction (as opposed to most cases when a transaction is made to an address).
How to buy Beam on SimpleSwap?
Let's say you want to buy Beam. What should you do? We suggest you go to the SimpleSwap homepage and follow the instructions below:
Choose the currency you want to exchange (e.g. BTC) in the first drop-down list. Enter the amount you would like to swap.
Select BEAM in the second drop-down list. You will see the estimated amount that you will receive after the exchange.
Enter the Recipient's Address. Beam will be sent to this address. Be careful and make sure you use the correct address.
Check all the information you have entered. If everything is correct click the Exchange button.
You will see the Bitcoin deposit address. You need to transfer the necessary amount of BTC to this address to start the exchange.
This is everything you need to know to buy BEAM.
We're launching a new edu app about crypto soon.
Leave your contact to become one of our first users!