What is Bluzelle?
Sep 13, 2022
4 min read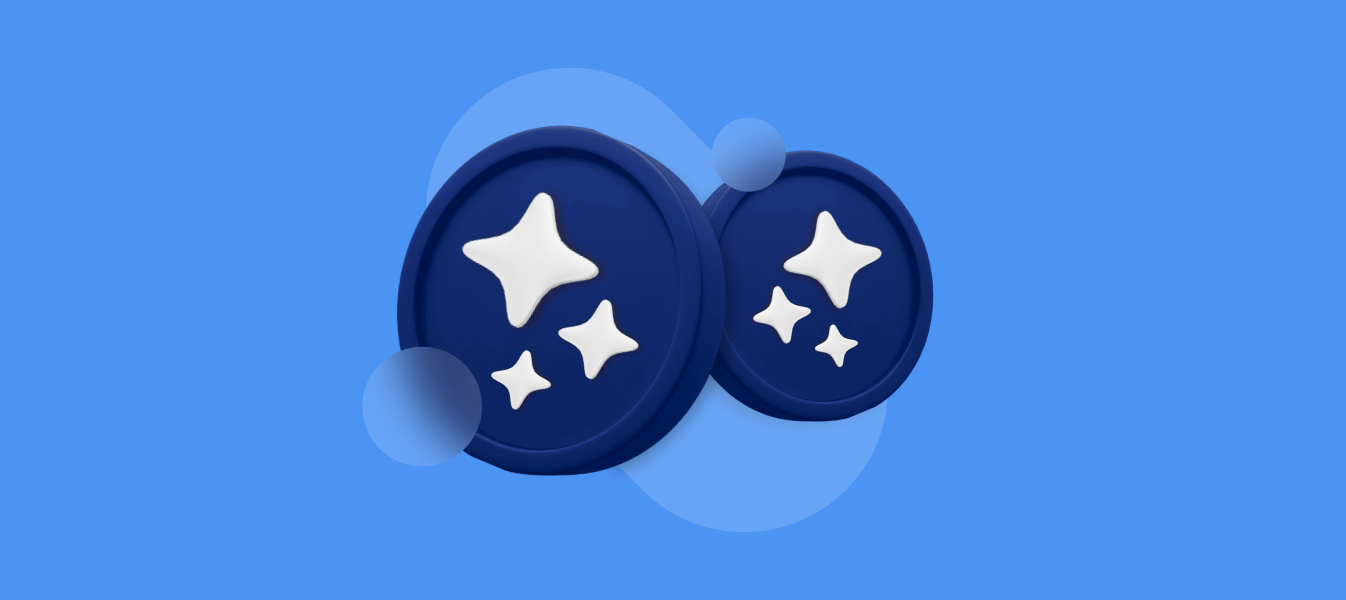 This blog post will cover:
What is Bluzelle?
Where did Bluzelle come from?
What are the advantages of Bluzelle?
What are the disadvantages of Bluzelle?
How to buy Bluzelle on SimpleSwap?
What is Bluzelle?
Bluzelle is a decentralized database solution for decentralized applications (dApps). It is built on the latest version of Tendermint/Cosmos protocol. It focuses on database, which is different from other projects that focus on file storage.
Bluzelle is using the delegated-proof-of-stake consensus. There are three main types of participants in the Bluzelle ecosystem: validators, delegators and consumers. Consumers pay Bluzelle tokens to store data on the network. Validators run a Bluzelle node to provide storage space to the network, and are responsible for verifying the authenticity of data transactions. They earn the network transaction fees paid by the consumers. Delegators can also stake their tokens with one of the validators to earn staking rewards.
Bluzelle is using a dual-token system:
BLZ - the ERC-20 tokens on Ethereum that can be exchanged with other external tokens
BNT - the internal tokens for all Bluzelle network transactions, allowing faster transaction speed internally.
BLZ & BNT is exchangeable through their own Ethereum-Cosmos relayer at 1:1 ratio.
The Bluzelle mainnet is rolled out in 2 phases. Phase 1 Soft Mainnet has started on 19th Aug. The public can start to stake their tokens and earn rewards of up to 25% APY. They will also focus on recruiting network validators and partners. Phase 2 Production Mainnet will be launched in September, with the first Ethereum-Cosmos relayer going live in the blockchain space.
It is worth noting that the blockchain investment firm NEO Global Capital, Kinetic Capital, Hashed, KR1, 1kx, as well as Fintech VC group Lun Partners, True Global Ventures, and Global Brains have invested in BLZ cryptocurrency.
Where did Bluzelle come from?
The idea for the project originated back in 2014. The development team decided to use elements of blockchain technology to create a better, more reliable and stable ecosystem.
Key figures in the Bluzelle project are Pavel Bains, the co-founder of the project and its CEO, and Neeraj Murarka, the architect and CTO of the startup. Both have solid experience of working in large companies and corporations. Neeraj used to work at IBM, Google, Lufthansa, Hewlett Packard and others. Pavel collaborated with DreamWorks, Warner Brothers, and he is also a co-founder of a large Storypanda startup.
Bluzelle ICO has been running since Jan 18 until Jan 20, 2018. ETH was accepted for the purchase of project tokens. The project raised $19,500,000 out of a planned $19,500,000.
What are the advantages of Bluzelle?
The development of Bluzelle is initially carried out for close cooperation with other projects based on blockchain and centralized services. This approach is appreciated in the context of potential expansion and promotion of the project.
The strong, proven Bluzelle development team is also a positive factor. Their idea attracted large investments from well-known venture capital funds, including Global Brain, LUN Partners Capital and True Global Ventures.
What are the disadvantages of Bluzelle?
High competition in this development area. Several other projects are developing a similar concept. A number of platforms solves more global issues, suggesting the creation of a kind of supercomputer.
There are many sceptic analysts who have many doubts regarding a difficult BLZ technology.
How to buy Bluzelle on SimpleSwap?
With the Bluzelle project growing and expanding gradually, it may be interesting to become an owner of Bluzelle tokens. To get BLZ on the SimpleSwap platform you need to complete the following steps:
Choose the currency you want to exchange (e.g. BTC) in the first drop-down list. Enter the amount you would like to swap.
Select BLZ in the second drop-down list. You will see the estimated amount that you will receive after the exchange.
Enter the Recipient's Address. Bluzelle will be sent to this address. Be careful and make sure you use the correct address.
Check all the information you have entered. If everything is correct click the Exchange button.
You will see the Bitcoin deposit address. You need to transfer the necessary amount of BTC to this address to start the exchange.
That's all! Proofs of concept, the integration of new technologies and mechanisms, cooperation agreements or interactions with other digital platforms can all provide a significant interest to Bluzelle.
We're launching a new edu app about crypto soon.
Leave your contact to become one of our first users!