What Is Celo?
Nov 30, 2022
3 min read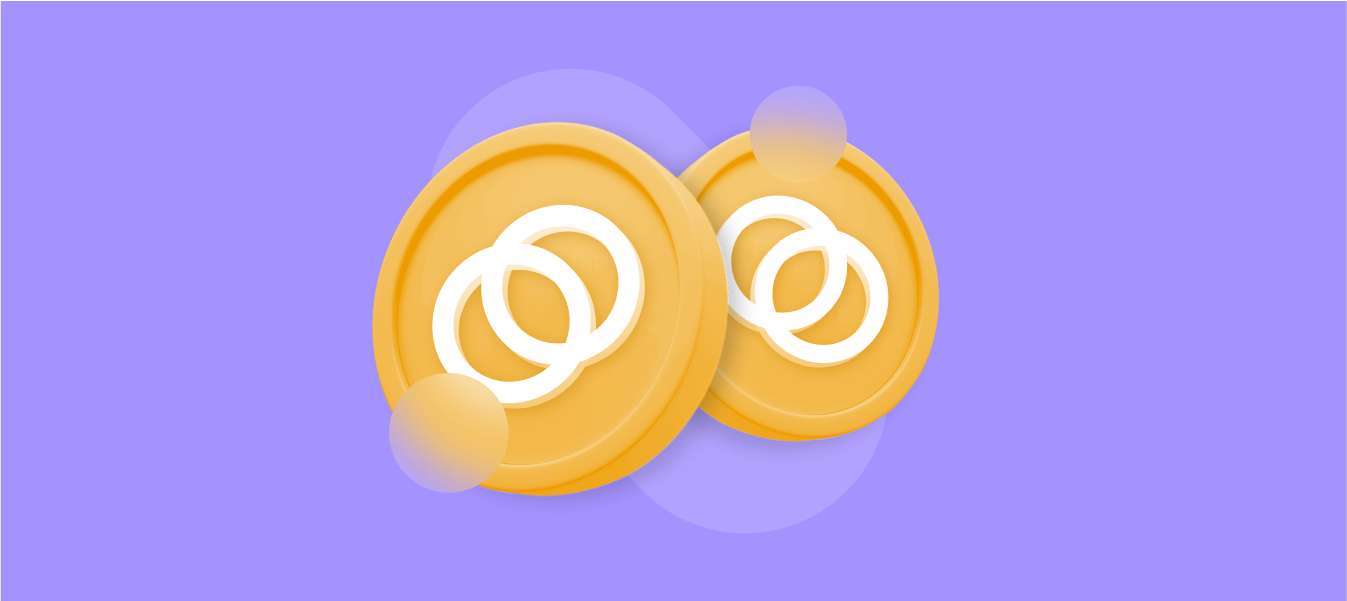 This blog post will cover:
About Celo (CELO)
Where did Celo (CELO) come from?
What are the advantages of Celo (CELO)?
What are the disadvantages of Celo (CELO)?
How to buy Celo (CELO) on SimpleSwap?
About Celo (CELO)
CELO is a Proof-of-Stake coin of the Celo platform. It is used for transaction fees, governance, and some other activities on the network. Celo is a platform that was created specifically for crypto payments via smartphones. It provides opportunities to those who do not have access to cable or stationary Internet connection but have smartphones. It makes crypto more accessible than ever. With Celo it is possible to make payments and build dApps just using smartphones.
Where did Celo (CELO) come from?
The main idea of the Celo project is to create an economy that would provide conditions for prosperity for everyone. It is based on the theory of change. It describes how short-term actions lead to long-term impact. The team believes that the economy needs to cover the following:




Basic needs



Prosperity is only possible if such basics as clean water, enough food, and proper healthcare are covered.
Individuals are able to follow their path



Traditional economies are full of obstacles on the way to prosperity. For example, unemployment and not enough savings.
Social support



Support is crucial to prosperity, it is proven that it enables people to act even if they are in a difficult situation.
The mainnet was launched in April 2020. The team has done a lot in the social spheres as well as in the Crypto World since that moment.
What are the advantages of Celo (CELO)?
Developed ecosystem
Instruments for creating dApps using a smartphone
Participation in a humanitarian aid program
Access to decentralized finance instruments
P2P support
Is considered to be fully decentralized
Tries to provide fast transactions
Remains transparent
What are the disadvantages of Celo (CELO)?
Not compatible with the Ethereum blockchain, which leads to lower adoption rates
Does not have high liquidity, which causes the slower speed
It has scalability problems
How to buy Celo (CELO) on SimpleSwap?
If you would like to become a part of the CELOcommunity and purchase some CELO coins, follow our simple instructions below:
For example, you want to swap

BTC for CELO

. Select the currency you want to exchange (e.g. BTC) in the first drop-downlist. Then enter the amount you want to swap.

Select CELO in the second drop-down list. You'll see the estimated amount that you'll get after the exchange.

Click the Exchange button.

Enter the Recipient's Address. CELO will be sent. Be careful and make sure you use the correct address.

Create the exchange.

You will see the Bitcoin deposit address. You need to transfer the necessary amount of BTC to this address to start the BTC to CELO exchange.
SimpleSwap reminds you that this article is provided for informational purposes only and does not provide investment advice. All purchases and cryptocurrency investments are your own responsibility.
We're launching a new edu app about crypto soon.
Leave your contact to become one of our first users!