What is Chiliz?
Sep 13, 2022
4 min read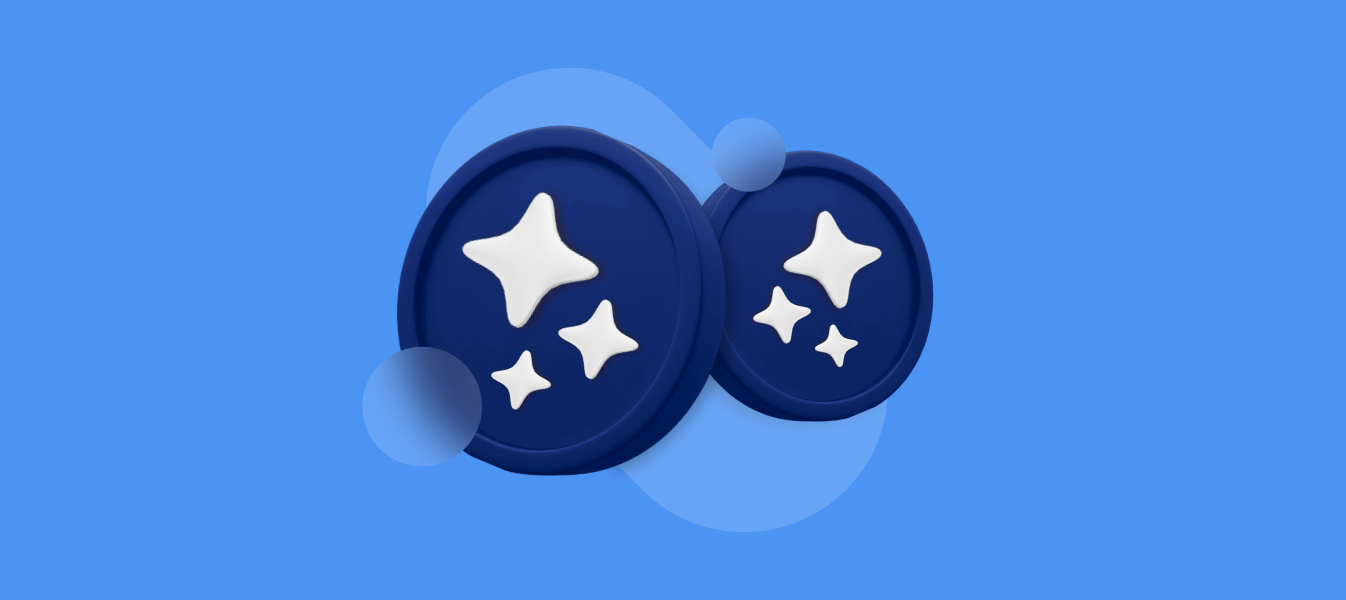 This blog post will cover:
What is Chiliz?
Where did Chiliz come from?
What are the advantages of Chiliz?
What are the disadvantages of Chiliz?
How to buy Chiliz on SimpleSwap?
What is Chiliz?
CHZ is​ ​the​ ​token​ that operates on the Socios.com voting portal. Portal users are sport fans. This portal allows sport enthusiasts to be more involved in activities оf their favorite teams, events, and even leagues. Chiliz created their own platform to let fans interact more actively with preferable sport teams. Interaction between clubs and fans is as follows:
The football club determines how many decisions the fan community can make;
A certain number of so-called fan tokens are generated on the socios.com platform;
Fans buy these tokens and vote through the socios.com platform, the more fan tokens a person owns, the more significant their vote is.
The CHZ token is presently accessible on two blockchains: on the Binance Chain (BEP-2 token) and on the Ethereum (ERC20 token).
Chiliz is oriented on both real and virtual sports. There is a fan-driven widely scalable GPL, that was invented for eSports association and modern gaming. This platform is fully supported with CHZ donations. It should be noted that all rights of users of this platform are protected, voting is carried out using smart contracts. This makes direct interaction between teams and their fans possible. The unique CHZ fan tokens let owners vote in polls that partner clubs publish on the service.
Among the achievements that Chiliz (CHZ) can be proud of:
$66M raised through private placement;
More than 50 strong in-house team, and growing;
Partnership with world-class sport clubs.
CHZ gives football teams an opportunity to create a totally new economy that can be monetized. Moreover, Chiliz creates a completely new ecosystem for interacting with fans. The main goal of the project at the moment is to attract other sports and entertainments to their platform, such as the UFC.
Where did Chiliz come from?
The creation of the CHZ crypto has been discussed since 2017. There were many variations of the current Chiliz project. Active work on product development and recruiting began in the first months of 2018. The Chiliz project started in Malta, but has partners around the world, and a new office in France; and also works dynamically in Seoul, Singapore, and Buenos Aires.
Chiliz is a fan-token. It means that fans exchange CHZ for fan tokens and vote, their votes are counted through smart contracts, and the result is recorded in the blockchain. What about the benefits of sport teams? They get extra profit due to tokenization. In addition, each team has a portion of the commission that is charged for all transactions. Juventus was the first team that began to use CHZ. Then the Paris Saint-Germain football club joined it. Afterward, a lot of teams also started to use Chiliz, for example, Club Atlético de Madrid, West Ham United, Associazione Sportiva Roma, and the OG eSports team. To own exclusive branded tokens of companion clubs means to provide fans with access to unique content, societal relations and some leadership functions.
There are about 50 teams and about 20 nationalities who are participants of the Chiliz platform. Moreover, this number is always expanding.
What are the advantages of Chiliz?
Financial clarity and plausibility.
There are respected campaigns that operate with the banking system of the EU with full supervision which support the project. This means that all accounts of the company are overtly accessible and 100% verified.
Valuable project cooperation.
Chiliz has constructed a few strategic unions in different regions and in different disciplines. Progressive eSports institutes, the government of Malta, Playtech, celebrities of the eSports universe support this project. This enlarges the chances to become a part of the worldwide eSports market faster.
What are the disadvantages of Chiliz?
Non-mineable
Chiliz is not subject to mining, all tokens were issued immediately.
How to buy Chiliz on SimpleSwap?
Buying Chiliz is easier than you think, you can check it going to the SimpleSwap service and following these steps:
Choose the currency you want to exchange (e.g. BTC) in the first drop-down list. Enter the amount you would like to swap.
Select CHZ in the second drop-down list. You will see the estimated amount that you will receive after the exchange.
Enter the Recipient's Address. Chiliz will be sent to this address. Be careful and make sure you use the correct address.
Check all the information you have entered. If everything is correct click the Exchange button.
You will see the Bitcoin deposit address. You need to transfer the necessary amount of BTC to this address to start the exchange.
That's all. Now you are the owner of CHZ tokens.
We're launching a new edu app about crypto soon.
Leave your contact to become one of our first users!