What is Clover Finance?
Sep 13, 2022
4 min read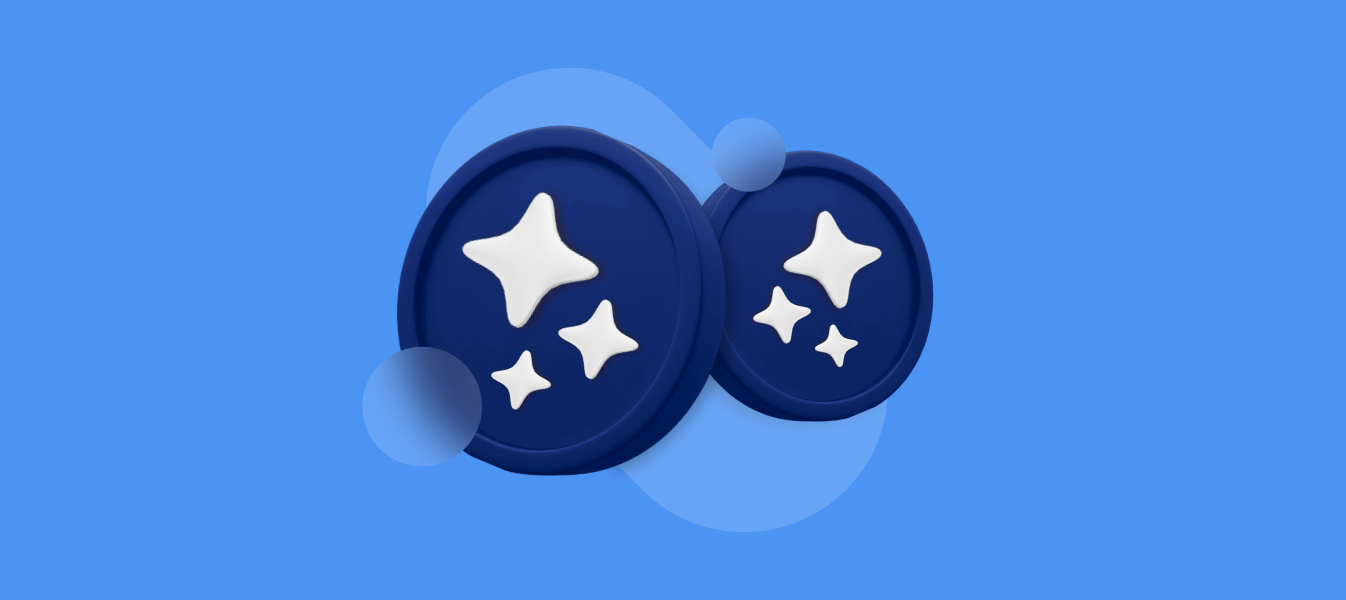 This blog post will cover:
What is Clover Finance?
Where did Clover Finance come from?
What are the advantages of Clover Finance?
What are the disadvantages of Clover Finance?
How to buy Clover Finance on SimpleSwap?
What is Clover Finance?
Clover Finance is a platform that provides a shared environment for DeFi applications based on different blockchains. In other words, it is a decentralized bridge connecting DeFis that are located on different chains. The basis for Clover are the Polkadot parachain and Substrate framework that add both speed of transactions and security to the network. Besides that, Clover is also building a browser extension, mobile wallet, and web application.
There are four layers of the Clover Network: a storage layer for the data from DApps, a smart contract layer that deploys smart contracts across the chains, a DeFi protocol layer responsible for storing both existing protocols (lending, swapping, insurance etc.) and protocols built by developers, and an eApp layer that supports external applications.
The token of Clover Finance, CLV, can be used to govern the platform, pay transaction fees, stake to validate transactions (the mechanism known as the proof-of-stake consensus), and deploy smart contracts and decentralized apps. Users can also earn CLV by voting for successful proposals and receiving dividends from the Clover Finance profit.
Where did Clover Finance come from?
Clover Finance was founded in 2020 by an experienced team of experts in various fields. Burak Keçeli, a talented programmer, is the lead of the technical side of the project. Operations lead Norelle Ng has extensive experience with both client relations and blockchain. Viven Kirby is a project lead with the architect background at Microsoft.
The goal of Clover Finance is to provide a seamless cross-platform user experience. Clover aims to achieve it by being a bridge connecting several blockchain projects. Another way to create a smooth user experience is to swap gas charges with fees deducted directly from the transaction. These steps should allow millions of new customers to pick up decentralized apps quickly and immensely expand the cryptocurrency market.
What are the advantages of Clover Finance?
Closing the gap between blockchains
Clover Finance enables interoperability between various blockchains, significantly simplifying the exchange process. More chains mean more variety and creative solutions.
Safety and security
Clover Network doesn't have custodians or a centralized governing entity. With no one between users, their funds and their transactions, without an entity wielding all the power over the network, and without storing clients' personal information, Clover provides users with a secure and safe decentralized experience.
Expanding to Kusama
Clover Finance decided to expand to Polkadot's cousin Kusama, essentially a testbed for ambitious projects that are yet to launch on Polkadot. They launched a sibling network called Sakura with its own token.
What are the disadvantages of Clover Finance?
Copying code without attributing
Clover was requesting a grant for funding the building of the network. The project was denied the funds after copying Acala's code without attributing and ignoring the warning from the grants program's reviewer.
Lack of transparency when it comes to funding
Clover Finance tried to gather funds both through the grants program and the ICO, breaching the terms of the grants program. In addition, the network is generally not transparent about its funding.
Serious competitors
Clover Finance is not the only bridge network. However, it is one of few networks offering connections to several chains but it needs to really stand out in order to be noticed.
How to buy Clover Finance on SimpleSwap?
Would you like to become a force shaping Clover Finance future or buy CLV for holding? If you want to get this crypto, start by using the widget below or go to the SimpleSwap homepage and follow the instructions:
Choose the currency you want to exchange (e.g. BTC) in the first drop-down list. Enter the amount you would like to swap.
Select CLV in the second drop-down list. You will see the estimated amount that you will receive after the exchange.
Enter the Recipient's Address. CLV will be sent to this address. Be careful and make sure you use the correct address.
Check all the information you have entered. If everything is correct click the Exchange button.
You will see the Bitcoin deposit address. You need to transfer the necessary amount of BTC to this address to start the exchange.
We hope you enjoyed our overview of Clover Finance! Make sure to check out our other articles.