What Is Cosmos?
Nov 23, 2022
3 min read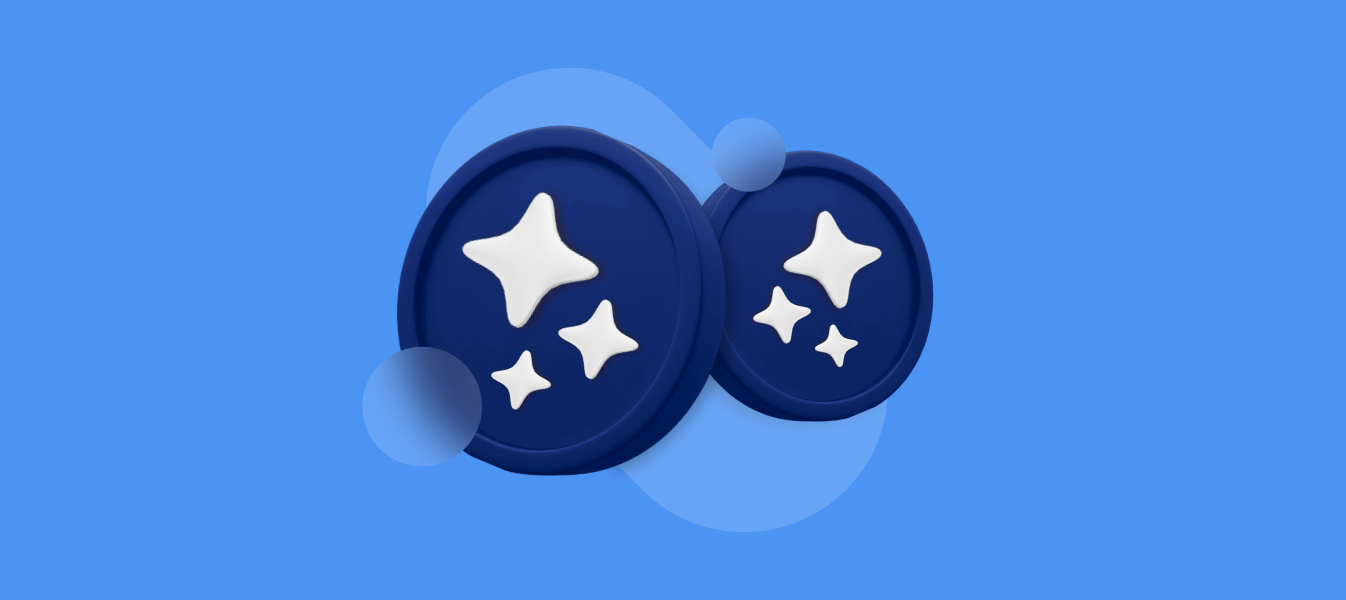 This blog post will cover:
About Cosmos (ATOM)
Where did Cosmos (ATOM) come from?
What are the advantages of Cosmos (ATOM)?
What are the disadvantages of Cosmos (ATOM)?
How to buy Cosmos (ATOM) on SimpleSwap?
About Cosmos (ATOM)
What is Cosmos (ATOM)? Cosmos is the ecosystem that is composed of the blockchains, which can interact with each other. Forbes called Cosmos "a World Wide Web for blockchains". ATOM is a coin that is used in the Cosmos Hub for paying transaction fees at the main Cosmos center, and participation in the consensus process.
Where did Cosmos (ATOM) come from?
The founders of Cosmos are Jae Kwon and Ethan Buchman. In 2016 Interchain Foundation and Tendermint Inc started to work on Cosmos project. In 2017 they collected the necessary amount of funds to launch the platform. It took only 30 minutes to collect $16.8 million! In 2019 the Cosmos project entered the cryptocurrency market.
What are the advantages of Cosmos (ATOM)?
Speed



Due to Tendermint Protocol Cosmos shows an innovative level of speed, security and scalability.
Wide practical use of the platform



It is already applied by projects, such as Binance Chain, e-Money, IOV, IRISnet, Kava, Lino Networks, Terra. In the future, the list of partners will only expand.
Technology of the future



According to most experts, the integration of various blockchains will not only solve many of the current problems of the cryptocurrency market but also make it truly global.
User-friendliness



Cosmos SDK is easy to understand and use even for beginner developers.
Finality



Once a certain action has been executed, it cannot be taken back.
What are the disadvantages of Cosmos (ATOM)?
Strong competition



There are projects that offer the same ideas, startups like AION, Penta and Polkadot.
Not everyone will become a validator, it will be possible just for TOP 100 participants



This fact becomes a driver for people to accumulate coins ang get into the TOP 100 list. In case TOP 100 players hold a large percentage of coins it might lead to the centralization.
Success of the Cosmos stands on the existing blockchains readiness to integrate it as a standard of interaction into their architecture
How to buy Cosmos (ATOM) on SimpleSwap?
Let's say you want to buy Cosmos. What should you do? We suggest you go to the SimpleSwap homepage and follow the instructions below:
For example, you want to swap

BTC for ATOM

. Select the currency you want to exchange (e.g. BTC) in the first drop-downlist. Then enter the amount you want to swap.

Select ATOM in the second drop-down list. You'll see the estimated amount that you'll get after the exchange.

Click the Exchange button.

Enter the Recipient's Address. ATOM will be sent. Be careful and make sure you use the correct address.

Create the exchange.

You will see the Bitcoin deposit address. You need to transfer the necessary amount of BTC to this address to start the BTC to ATOM exchange.
SimpleSwap reminds you that this article is provided for informational purposes only and does not provide investment advice. All purchases and cryptocurrency investments are your own responsibility.
We're launching a new edu app about crypto soon.
Leave your contact to become one of our first users!