What is Enjin Coin?
Sep 13, 2022
3 min read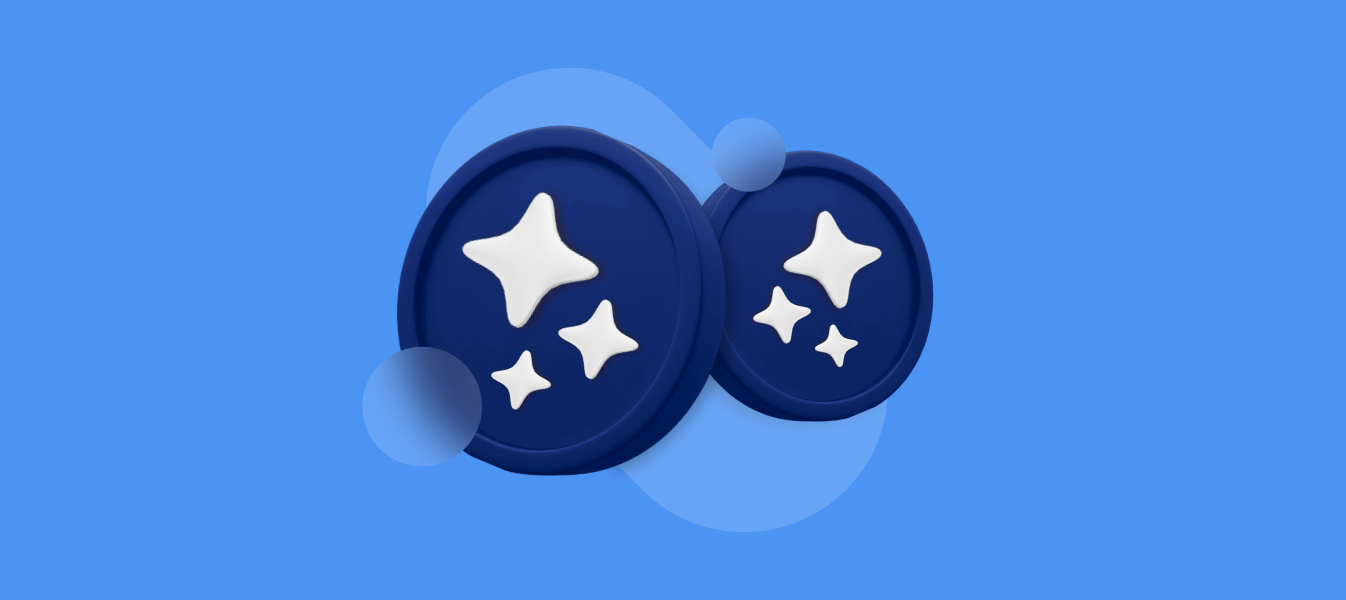 This blog post will cover:
What is Enjin Coin?
Where did Enjin Coin come from?
What are the advantages of Enjin Coin?
What are the disadvantages of Enjin Coin?
How to buy Enjin Coin on SimpleSwap?
What is Enjin Coin?
Enjin is a big social platform for creating online gaming communities. Enjin coin (ENJ) is a cryptocurrency with an ERC-1155 standard which is working on the Ethereum blockchain protocol. It was created for sales of virtual goods and assets. Enjin Coin helps to create and spread virtual items. Developers from different platforms can create their own unique currency by using Enjin Coin as a base. This service can increase the activity of the in-game community and merge different projects in a big one.
Where did Enjin Coin come from?
Enjin Coin started in 2017 and it was developed on the Enjin CMS platform, which includes more than 250 000 gaming websites. It is the first simple gaming cryptocurrency that gives a lot of new opportunities to control and sell goods. The initial target audience is considered to be Minecraft players. The Project consultants are Anthony Diiorio and Pat LaBine. Anthony Diiorio is a co-founder of Ethereum, Pat LaBine is a former producer and technical Director of Bioware.
Enjin Coin project tried to solve several problems:
Fraudulent risks;
Mediation;
The limit of ownership.
Enjin creates a partnership with Unity, PC Gamer, NRG eSports.The biggest competitors are GameCredits and WAX.
What are the advantages of Enjin Coin?
Expanding opportunities with coins.
Clear and anonymous transactions.
Automatic calculation of remuneration.
Fees are minimal.
Users can easily earn money during the game and communication on forums.
Fraud protection (safety to buy and sell).
What are the disadvantages of Enjin Coin?
There is no opportunity for mining.
Youth of the cryptoplatform.
How to buy Enjin Coin on SimpleSwap?
Let's say you want to buy Enjin Coin. What should you do? We suggest you go to the SimpleSwap homepage and follow the instructions below:
Choose the currency you want to exchange (e.g. BTC) in the first drop-down list. Enter the amount you would like to swap.
Select ENJ in the second drop-down list. You will see the estimated amount that you will receive after the exchange.
Enter the Recipient's Address. Enjin Coin will be sent to this address. Be careful and make sure you use the correct address.
Check all the information you have entered. If everything is correct click the Exchange button.
You will see the Bitcoin deposit address. You need to transfer the necessary amount of BTC to this address to start the exchange.
This is everything you need to know to buy ENJ.