What is IDEX?
Sep 13, 2022
4 min read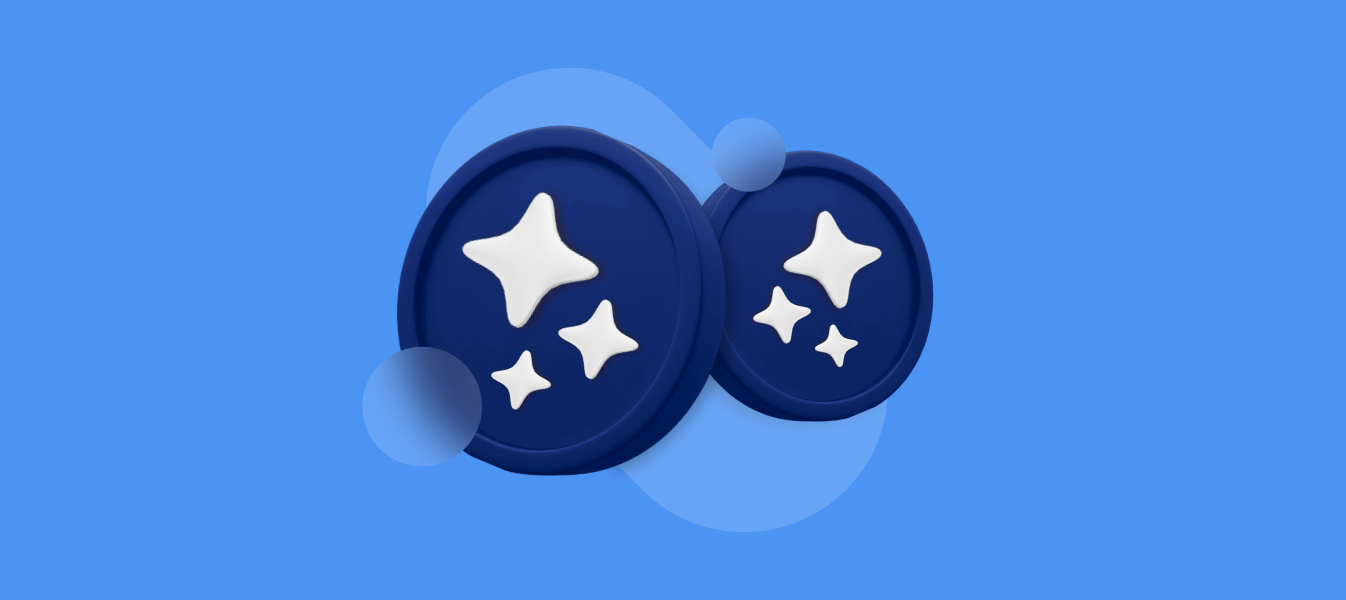 This blog post will cover:
What is IDEX?
Where did IDEX come from?
What are the advantages of IDEX?
What are the disadvantages of IDEX?
How to buy IDEX on SimpleSwap?
What is IDEX?
IDEX is a hybrid exchange that uses smart contracts. Moreover, it is based on Ethereum. This service offers real-time trading and high transaction throughput. All this is combined with blockchain-based calculations. In addition to the fact that IDEX is one of the most advanced DEXs of Ethereum, it supports limit and market orders, and allows many transactions to be performed simultaneously.
This platform has a self-titled IDEX token. It is anonymous and decentralized. As a pledge to protect the system, the validator nodes put the IDEX token. People can transfer or exchange funds for IDEX tokens. IDEX token owners are compensated for up to 50% of IDEX trading fees. And in case of detection and termination of fraudulent activity on the network, stakers also have the right to claim a large pool of IDEX tokens.
It is worth mentioning how the work process is going. In addition to the fact that the IDEX platform has smart contracts, it also has a trading mechanism and arbitration. Smart contracts provide safekeeping of assets and execute settlement of trade transactions. The trading mechanism provides a constant update of information about transactions in real time. The system arbiter manages the queue, ensuring the order of execution of applications. In addition, it monitors the synchronization of smart agreements with cryptocurrency balances on the exchange platform.
Where did IDEX come from?
The IDEX exchange was founded in January 2018. It is quite young, but it is rapidly moving along the path of success. The initial idea of creating this project belongs to two people who play a very important role in its development. The founder and CEO of this project is Alex Wearn. He is also an expert on leading software development teams. Alex Wearn has experience working with such large companies as Amazon, Adobe, IBM, and many others. Jason Ahmad is the developer of the IDEX project. He is a Stanford University graduate. Jason Ahmad is also currently leading the Aurora engineering team. AuroraLabs is the parent company of the IDEX project. The headquarters are located in the USA.
What are the advantages of IDEX?
"Escape hatch"
IDEX allows its users to log out directly from a smart contract after a long period of inactivity. Thus, even if the servers of the exchange are unavailable for any reason, you can get your funds back.
Fast work with orders
Order processing is very fast. Users do not need to wait long for ordering and then completing transactions. All transactions are completed within a minute. Moreover, thanks to this, it is possible to make several transactions at the same time.
What are the disadvantages of IDEX?
Focus on the Ethereum based cryptocurrencies
IDEX does not accept cryptocurrencies that are built from scratches.
Commission
IDEX charges a 0.2% commission per taker for every trade he/she makes. In addition, people also have to pay gas fees.
How to buy IDEX on SimpleSwap?
Since you have already learned something about this token, its advantages and disadvantages, the last step remains - the purchase. If you want to make a purchase, SimpleSwap can help you here. It is very easy to get some IDEX tokens by following this instruction below:
Choose the currency you want to exchange (e.g. BTC) in the first drop-down list. Enter the amount you would like to swap.
Select IDEX in the second drop-down list. You will see the estimated amount that you will receive after the exchange.
Enter the Recipient's Address. IDEX will be sent to this address. Be careful and make sure you use the correct address.
Check all the information you have entered. If everything is correct click the Exchange button.
You will see the Bitcoin deposit address. You need to transfer the necessary amount of BTC to this address to start the exchange.
Good luck with IDEX!
We're launching a new edu app about crypto soon.
Leave your contact to become one of our first users!