What is Nimiq?
Sep 13, 2022
3 min read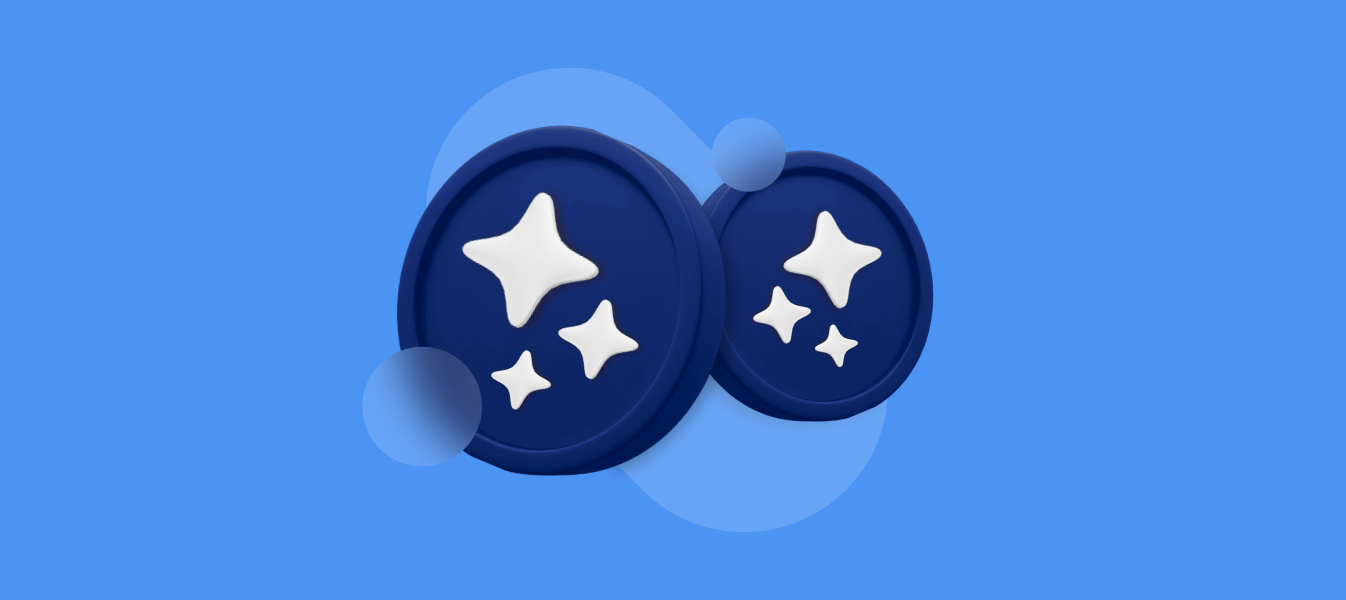 This blog post will cover:
What is Nimiq?
Where did Nimiq come from?
What are the advantages of Nimiq?
What are the disadvantages of Nimiq?
How to buy Nimiq on SimpleSwap?
What is Nimiq?
Nimiq is a non-profit open-source project which aims to ensure payments being as accessible and censorship-resistant as possible. NIM is a native coin of this blockchain payment system. It is digital cash used for storing and transferring of value.
Nimiq is developed in a way that allows any person who uses such web browsers as Chrome, Firefox or Safari to run a Nimiq node. In fact, the browser becomes a node, and the user gets access to it on any machine or mobile device with no need to download anything.
Nimiq also has numerous applications and NIM advisors for such platforms as Twitch, Discord, and Reddit. It even has a game called Nimtris which lets users earn NIM for playing.
Where did Nimiq come from?
Nimiq was founded by two engineers (and Silicon Valley entrepreneurs), Elion Chin and Philipp von Styp-Rekowsky. Robin Linus was Nimiq's third co-founder but he left the project in 2019 because of a conflict related to the disagreement over the vision of the project.
Initially NET ERC-20 tokens were issued to supporters. These were then swapped for NIM coins when the Nimiq main net was launched in April, 2018.
Their charitable slant is quite impressive: 2% of the final NIM supply has been allocated to the Nimiq Foundation, ImpactX, which has the sole purpose of supporting projects with social and environmental impact. ImpactX Foundation is a registered charity organization that supports the progress of the Nimiq Blockchain and Ecosystem. In the future, it is planned to provide charitable grants as soon as the NIM value allows to make the difference without exhausting the potential of the Charity organization.
After launching the main network, the team focused on internal development and promotion.
What are the advantages of Nimiq?
No personal data.
No download.
No middlemen.
It reduces energy consumption to the minimum.
What are the disadvantages of Nimiq?
Relatively low trade volumes.
Due to the ease of access, large mining companies have more power over the network than other people.
How to buy Nimiq on SimpleSwap?
And now when you know all about Nimiq, if you want to buy NIM coins and join the Nimiq's community, it can be done easily. We suggest you go to the SimpleSwap homepage and follow the instructions below:
Choose the currency you want to exchange (e.g. BTC) in the first drop-down list. Enter the amount you would like to swap.
Select NIM in the second drop-down list. You will see the estimated amount that you will receive after the exchange.
Enter the Recipient's Address. Nimiq will be sent to this address. Be careful and make sure you use the correct address.
Check all the information you have entered. If everything is correct click the Exchange button.
You will see the Bitcoin deposit address. You need to transfer the necessary amount of BTC to this address to start the exchange.
This is everything you need to know to buy Nimiq.
We're launching a new edu app about crypto soon.
Leave your contact to become one of our first users!