What is Solar?
Sep 13, 2022
3 min read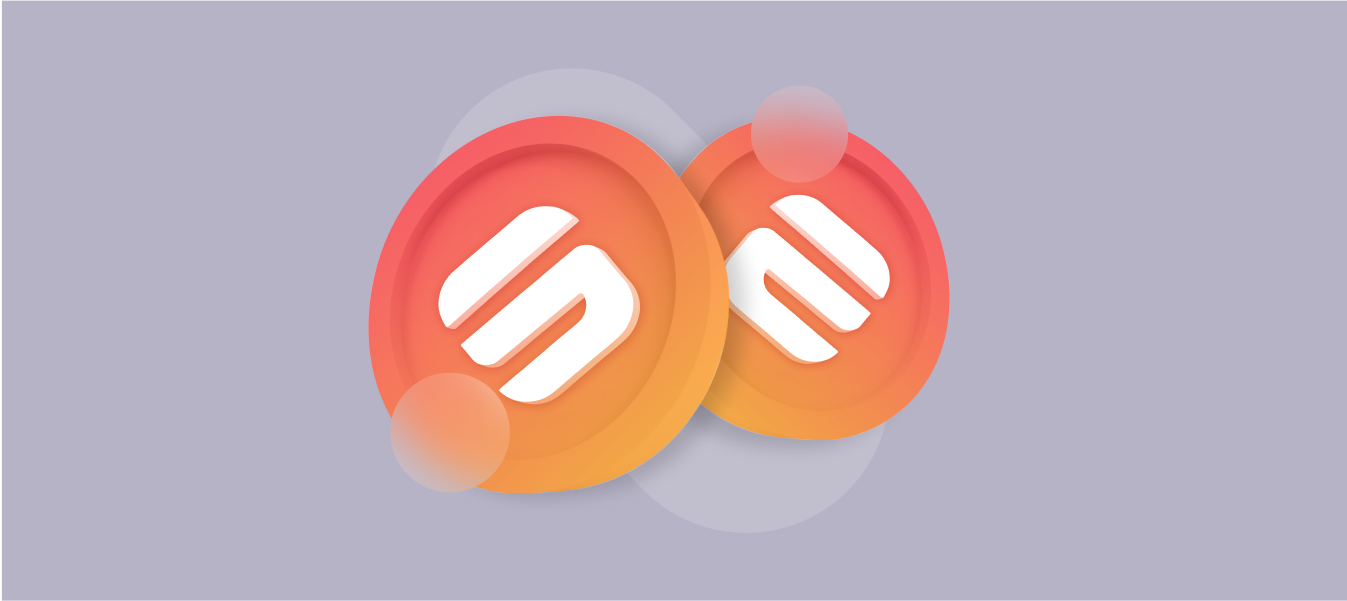 This blog post will cover:
What is Solar?
Where did Solar come from?
What are the advantages of Solar?
What are the disadvantages of Solar?
How to buy Solar on SimpleSwap?
What is Solar?
SXP is a native coin of the Solar network. Solar describes itself as a decentralized community-driven blockchain project that is focused on creating an ecosystem with true governance where SXP is at the core of everything it does. It is built on the Delegated Proof of Stake Consensus protocol. This makes the network sustainable and efficient. Solar blockchain offers a wide variety of features and tools that will allow it to level with enterprise-grade applications.
SXP is fast, efficient, and fully decentralized. It does not go through the challenges of the traditional Proof of Work blockchains. SXP aims to compete with leading blockchain platforms such as EOS, Ethereum and Solana by improving on core architectural and structural features.
Users are able to benefit from innovative features on the SXP blockchain such as staking, creating fungible and non-fungible tokens, protocol-based burning mechanisms and a lot more tools to create amazing utilities such as on-chain launchpads, governance modules and interact with our very own metaverse.
Where did Solar come from?
SXP originally belonged to Swipe. The founder of Swipe is Joselito Lizarondo. He created the project in 2019. He is known for his devotion to the project. The brightest example of this happened in May 2021 when he burnt all the SXP tokens (about 17%) allocated to him. This was done for one reason, to keep the whole project going. The main idea of the project was to create an ecosystem that supports blockchain developers, drives crypto adoption, and provides an opportunity for spending crypto savings in everyday life.
In July 2020 Binance acquired a major stake in Swipe. SXP became its own entity when Binance acquired the remaining outstanding shares of Swipe last December 2021. SXP was then rebranded to Solar, an ecosystem with open-source developers and community involvement.
On its mainnet launch on March 28th at 18:00 UTC, SXP, known as a token on Ethereum and Binance Smart Chain, has embarked on its own layer-1 blockchain which is Solar, having SXP itself as the native coin.
What are the advantages of Solar?
Constant development
The platform is actively developing, which makes users believe that the project has a long future.
Easy onboarding process
This may be one of the most significant advantages. Sometimes entering new platforms can be confusing. In this case it is very simple.
Users can easily earn different rewards
Passive income has been an important topic. The platform provides lots of opportunities to make participating more beneficial.
Partnerships with big companies, e.g. Binance
Partnerships give more opportunities for development.
Create fungible and non-fungible tokens
In its whitepaper the team promises to look into providing a variety of opportunities for creating tokens, including NFTs, as well as developing an NFT marketplace.
What are the disadvantages of Solar?
Solar being just a new blockchain project
Since the mainnet launch has only recently happened, the coin has yet to prove its value.
How to buy Solar on SimpleSwap?
If you would like to purchase SXP, please follow the instructions below:
Choose the currency you want to exchange (e.g. BTC) in the first drop-down list. Enter the amount you would like to swap.
Select SXP in the second drop-down list. You will see the estimated amount that you will receive after the exchange.
Click the Exchange button.
Enter the Recipient's Address. SXP will be sent to this address. Be careful and make sure you use the correct address.
Create the exchange.
You will see the Bitcoin deposit address. You need to transfer the necessary amount of BTC to this address to start the exchange.