What is Tezos?
Sep 13, 2022
3 min read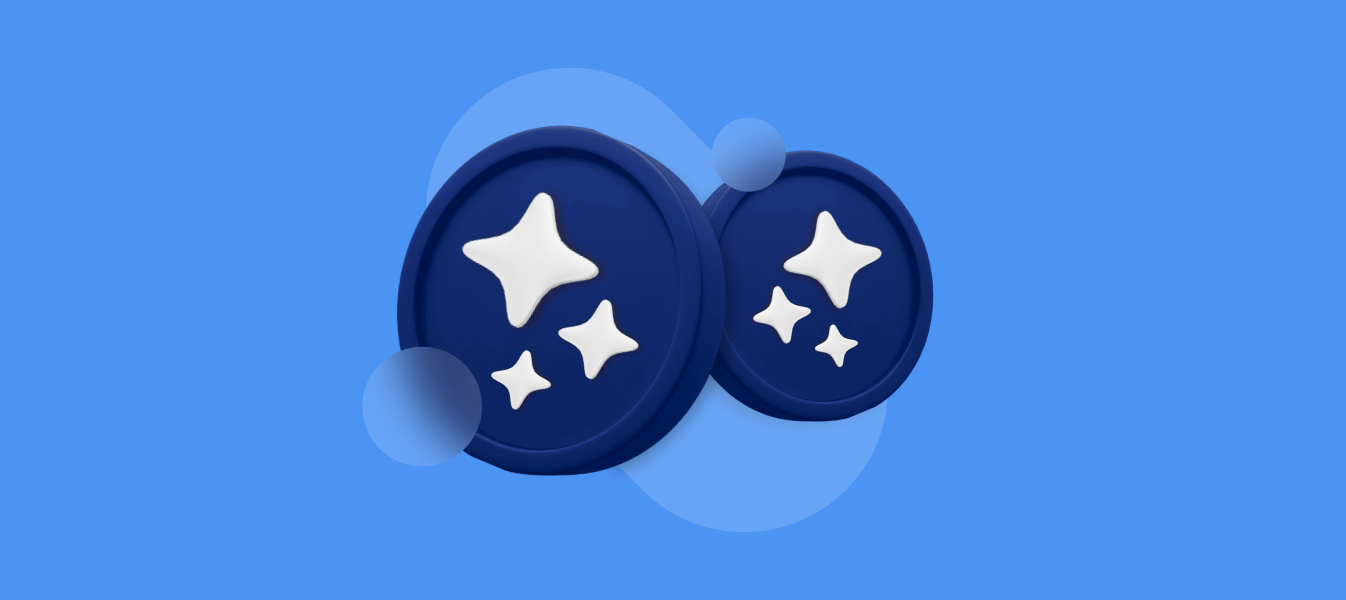 This blog post will cover:
What is Tezos?
Where did Tezos come from?
What are the advantages of Tezos?
What are the disadvantages of Tezos?
How to buy Tezos on SimpleSwap?
What is Tezos?
What is Tezos? Tezos is a platform for smart contracts and decentralized applications. This platform is focused on letting Tezos coin holders to govern the platform. They created a commonwealth where every user is heard. Tezos is a blockchain platform as well as Ethereum, EOS, and NEO. The crucial difference between them is the way they are governed. So called on-chain governance allows Tezos to improve constantly. It helps to avoid radical changes that can lead to hard forks. Another interesting feature is a smart contract programming language. It is called Michelson. It enables formal verification of smart contracts, thus there is a technique that mathematically proves the correctness of the code governing transactions. The language can also continuously change according to the wishes of the community.
Where did Tezos come from?
Tezos was developed by Arthur Breitman. He studied applied mathematics and computer science in France and then moved to the U.S. to study financial mathematics. Kathleen Breitman, his wife, has also participated in developing this project. She is a former employee of enterprise software firm which focuses on distributed database technology. In 2014 Arthur Breitman published a paper where he stressed Bitcoin's flaws. And he suggested his solution. It was self-amending cryptocurrency. In 2015 Breitman wanted to attract several banks. But this attempt failed. In 2016 the Breitmans decided to conduct an ICO. Over the half a year they got $612,000. The Tezos ICO was held on July 1st 2017 and lasted for 13 days. Tezos received $232 million.
What are the advantages of Tezos?
Decentralized and automated upgrades
Tezos is the only blockchain that has an ability of decentralized and automated upgrading.
Upgrade without hard forks
Because the upgrades are decided by the Tezos community in accordance to clear rules. This helps to avoid stagnation and to keep improving.
Well-known team of developers
High level of trust among investors
The PoS protocol provides high level of system security
A scalable platform based on smart contracts
This type of platform can be potentially used in any kind of business.
What are the disadvantages of Tezos?
The disagreements within the development team
The forced KYC protocol which led to the network split
How to buy Tezos on SimpleSwap?
Let's say you want to buy Tezos. What should you do? We suggest you go to the SimpleSwap homepage and follow the instructions below:
Choose the currency you want to exchange (e.g. BTC) in the first drop-down list. Enter the amount you would like to swap.
Select XTZ in the second drop-down list. You will see the estimated amount that you will receive after the exchange.
Enter the Recipient's Address. Tezos will be sent to this address. Be careful and make sure you use the correct address.
Check all the information you have entered. If everything is correct click the Exchange button.
You will see the Bitcoin deposit address. You need to transfer the necessary amount of BTC to this address to start the exchange.
This is everything you need to know to buy XTZ.
We're launching a new edu app about crypto soon.
Leave your contact to become one of our first users!