What is USD Coin?
Sep 13, 2022
3 min read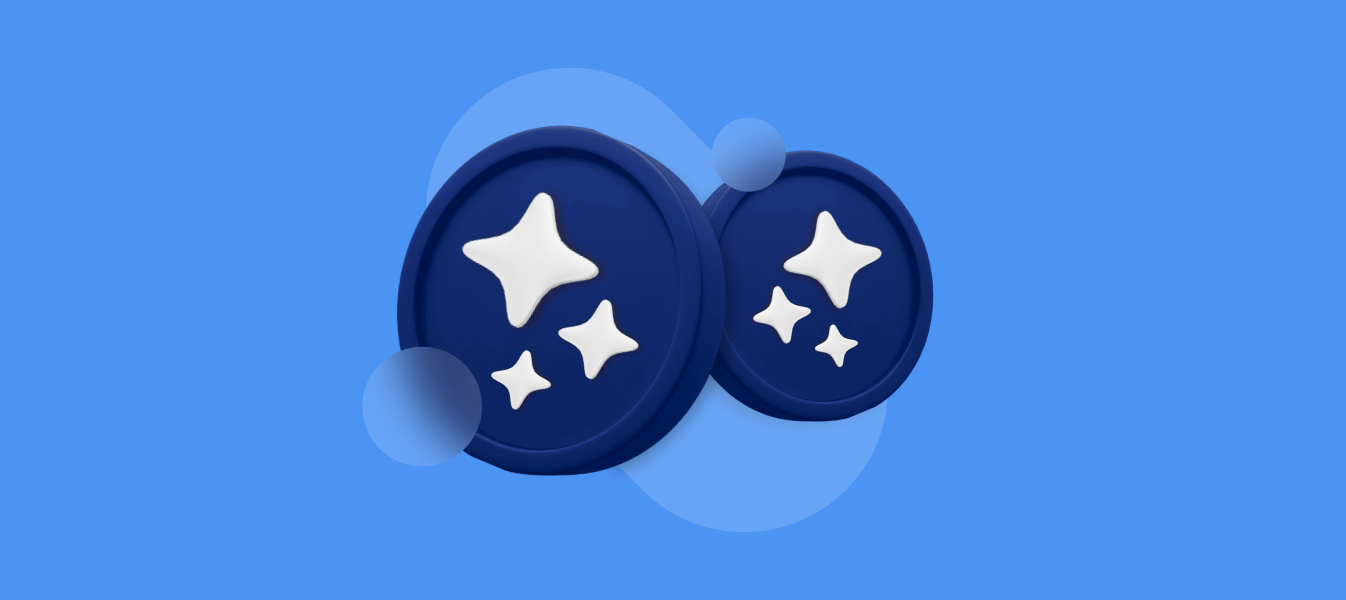 This blog post will cover:
What is USD Coin?
Where did USD Coin come from?
What are the advantages of USD Coin?
What are the disadvantages of USD Coin?
How to buy USD Coin on SimpleSwap?
What is USD Coin?
What is USD Coin (USDC)? USDC is a new cryptocurrency, a digital prototype of US Dollar. It is a stablecoin and its rate depends on the strong fiat currency. This is a "clear" token that operates in accordance with the United States laws. As a stablecoin, its fluctuations don't depend on the rate changes of other cryptocurrencies. Particularly, they have no connections with BTC rate. The Ethereum platform was used as the basis for USDC cryptocurrency and USDC tokens are the ERC-20 standard tokens. There is a possibility that USDC will replace Tether, as there have been cases of USDT instability, which caused unfortunate situations. USD Coin is supported by the most major cryptocurrency exchanges like Binance, OKEX, Poloniex, KuCoin, Coinbase Pro and other.
Where did USD Coin come from?
USDC is one of the newest stablecoins. It became available just in October 2018. The project of USD Coin was created by Coinbase in cooperation with Circle. The development itself involved Centre Consortium (Coinbase and Circle joint association). Its investors were Digital Currency Group, Bitmain, Pantera and others.
What are the advantages of USD Coin?
** USDC is built on ERC-20 standard so this means that the funds transfer speed is as good as ETH has**
As it said of the official Circle website, people can transfer US Dollars across the world within seconds with the help of USDC
Experienced team of developers with serious funding
The company that created USD Coin has been working in the cryptocurrency sphere for many years so they receive more trust.
Individuals and organizations may deposit US Dollars from their bank accounts, then convert the money into tokens and after that they buy USDC tokens and withdraw the money to a bank account
What are the disadvantages of USD Coin?
USD Coin is a very new project with indeterminate perspectives and it is not clear how it will function in the future
We can just guess if this cryptocurrency will be in demand or not.
USDC is not the first stablecoin that is trying to become an analogue of fiat currency
It can be said that all other stablecoins faced with some problems and there are no guarantees that USD Coin will avoid those.
There is a high competition among stablecoins
USDC should have significant benefits to be above its competitors. It is unknown yet if USDC will be able to sidestep its rivals or will be one of those stablecoins that is not interested to investors.
How to buy USD Coin on SimpleSwap?
Let's say you want to buy USD Coin. What should you do? We suggest you go to the SimpleSwap homepage and follow the instructions below:
Choose the currency you want to exchange (e.g. BTC) in the first drop-down list. Enter the amount you would like to swap.
Select USDC in the second drop-down list. You will see the estimated amount that you will receive after the exchange.
Enter the Recipient's Address. USD Coin will be sent to this address. Be careful and make sure you use the correct address.
Check all the information you have entered. If everything is correct click the Exchange button.
You will see the Bitcoin deposit address. You need to transfer the necessary amount of BTC to this address to start the exchange.
This is everything you need to know to buy USDC.