What is WAX?
Sep 13, 2022
3 min read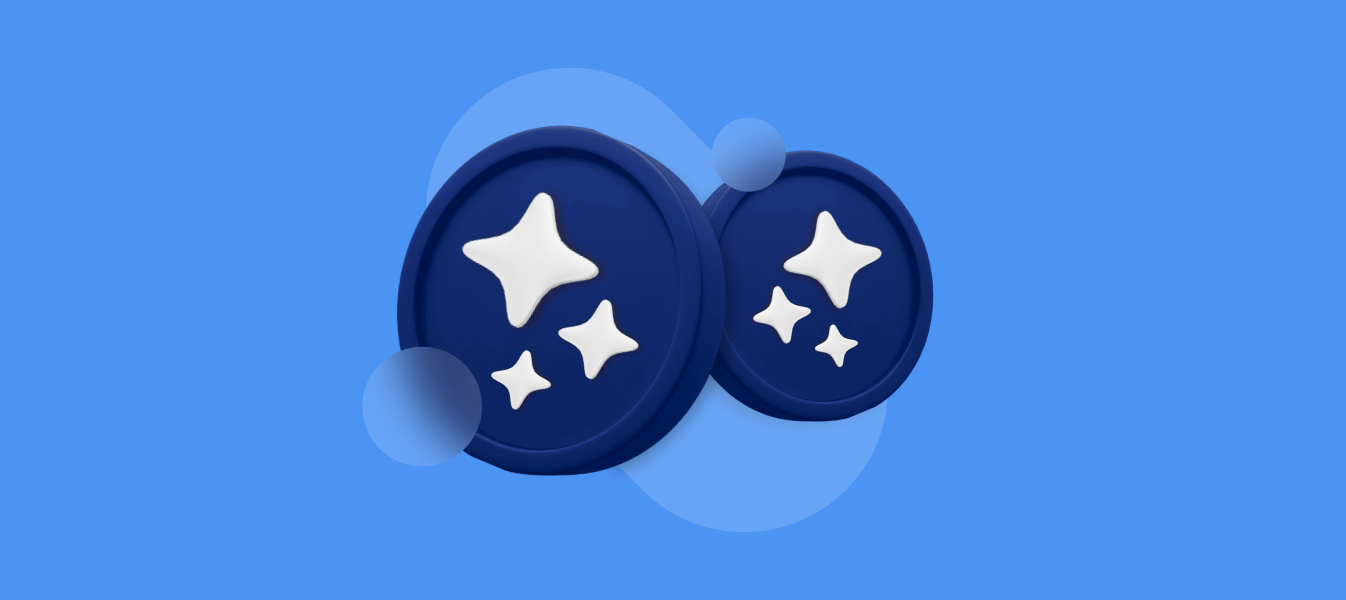 This blog post will cover:
What is WAX?
Where did WAX come from?
What are the advantages of WAX?
What are the disadvantages of WAX?
How to buy WAX on SimpleSwap?
What is WAX?
WAX is a decentralized platform that allows anyone to access a fully functional virtual marketplace. It has become one of the world's leading platforms for trading virtual items in online games. There is no need to invest in security, infrastructure, or payment processing. Here, for example, gamers can exchange virtual goods. The WAX (WAXP) cryptocurrency is designed for payments between users.
The WAX ecosystem offers users the micro-services. This is essentially a suite of tools and a range of services to help developers create projects on WAX.
The WAX blockchain protocol uses Delegated Proof of Stake (DPOS) as its consensus mechanism, and block production is carried out by 21 block producers. With it, the WAX system can handle large amounts of transactions. Unlike traditional Proof of Work (PoW), DPOS nodes are chosen by users themselves, giving them their votes.
Where did WAX come from?
The project began its work in 2017, and its concept was taken from the OPSkins trading platform, which sells various in-game virtual goods. The same team that created the centralized OPSkins platform worked on the decentralized WAX platform.
There are two co-founders behind WAX - William Edward Quigley and Jonathan Yantis. William Quigley has been involved in many other well-known crypto-projects including Tether, Mastercoin, and GoCoin. Jonathan Yantis is also the technical director of this project. He is an active crypto investor, who also supported many new ICOs, including Ethereum.
ICO of WAX was held in November 2017.
What are the advantages of WAX?
No conversion
WAX means a single conversion. Payment between the buyer and sellers from different countries is made without loss of funds.
The threat of fraud, theft is minimized
The security of the transaction is guaranteed by smart contracts.
Accessibility for everyone
WAX is a global platform for every gamer, which presents a complete catalog of all in-game items available for purchase at any time.
What are the disadvantages of WAX?
The market is aimed at a narrow audience
The project will definitely occupy its own niche, but it will not cause much interest in the crypto community due to its narrow focus.
Strong competitors
There are already some projects in the crypto market that work in the same area and have become popular. And therefore, there is no guarantee that WAX will be able to outperform its opponents.
How to buy WAX on SimpleSwap?
To become a WAX owner is not hard, you can use the SimpleSwap service to do it. We have prepared several instructions for you so that there would be no difficulties when buying the WAXP coin:
Choose the currency you want to exchange (e.g. BTC) in the first drop-down list. Enter the amount you would like to swap.
Select WAX in the second drop-down list. You will see the estimated amount that you will receive after the exchange.
Enter the Recipient's Address. WAXP will be sent to this address. Be careful and make sure you use the correct address.
Check all the information you have entered. If everything is correct click the Exchange button.
You will see the Bitcoin deposit address. You need to transfer the necessary amount of BTC to this address to start the exchange.
Now you know about a WAX promising project, thank you for your attention!