Cross-chain Exchanges
Apr 13, 2023
Comparing SimpleSwap to blockchain bridges is not entirely correct. SimpleSwap is a crypto exchange service, and blockchain bridges are a tool that allows you to transfer information and assets between different blockchains.
However, SimpleSwap makes it much easier to exchange coins between different blockchains.
SimpleSwap vs Cross-chain bridges
SimpleSwap is an intuitive service, which makes it accessible to users of all levels of blockchain experience. Blockchain bridges can be tricky to use as they require a deep understanding of how blockchain works as well as setting up a connection to the blockchain.
SimpleSwap allows you to exchange crypto quickly. Using blockchain bridges take longer due to the need to confirm transactions on two blockchains.
SimpleSwap offers low exchange fees, making it more affordable for users of all budgets. Cross-chain swaps may require additional fees because of two blockchains involved.
SimpleSwap offers a great variety of crypto pairs. Bridges are limited in the choice of assets that can be exchanged.
Top crypto pairs on SimpleSwap
BTC - XMR
LTC - XMR
ETH - XMR
BTC - ETH
BTC - USDT (TRC - 20)
ETH - USDT (TRC - 20)
BNB - ETH
SOL - ETH
BNB - BTC
BNB - XMR
BNB - LTC
BTC - TRX
How to make a cross-chain exchange on SimpleSwap
1. Select currencies to exchange
We chose to exchange BTC for ETH.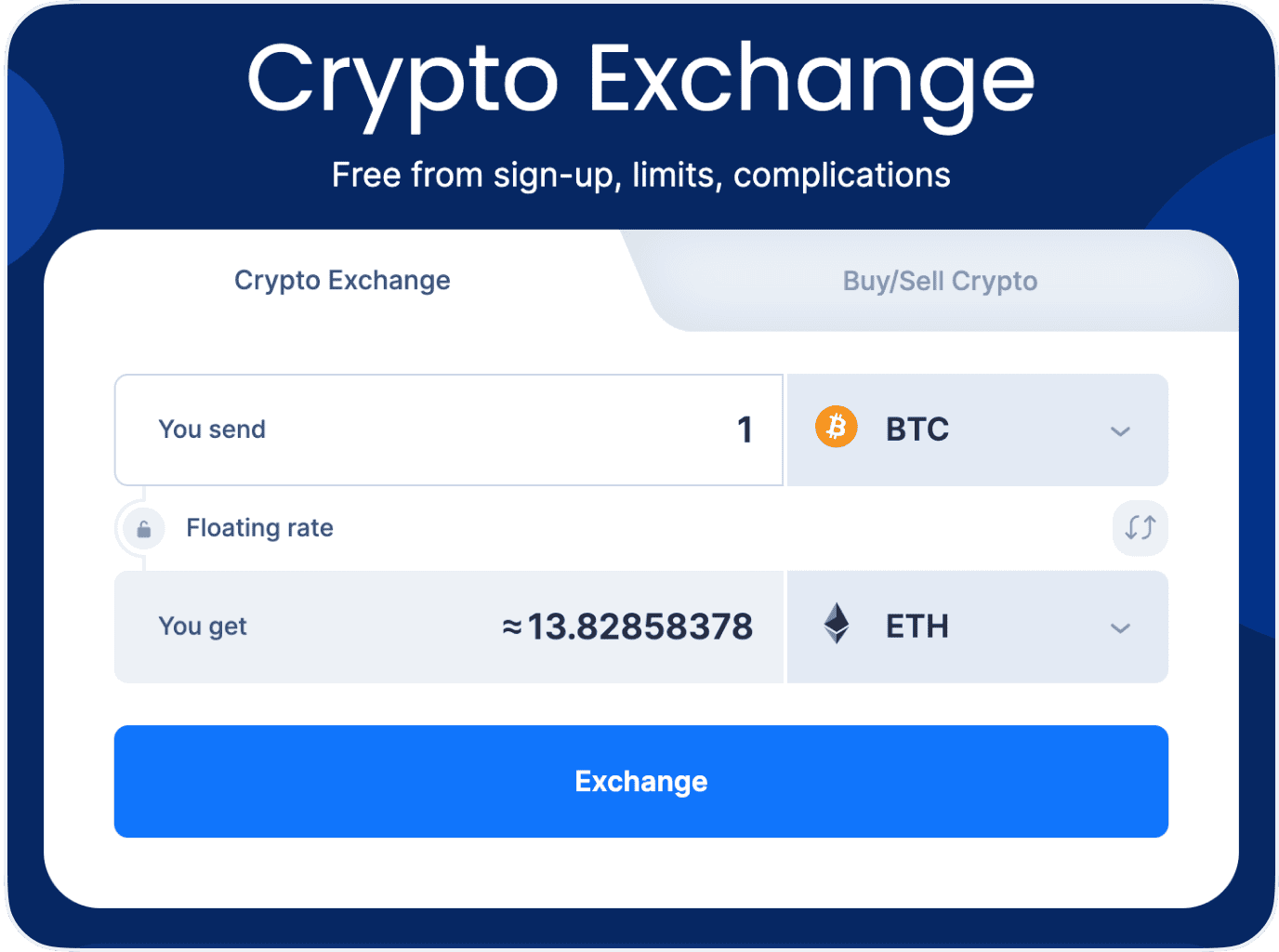 2. Enter the wallet address
Enter the wallet address to which you will receive your crypto after the exchange.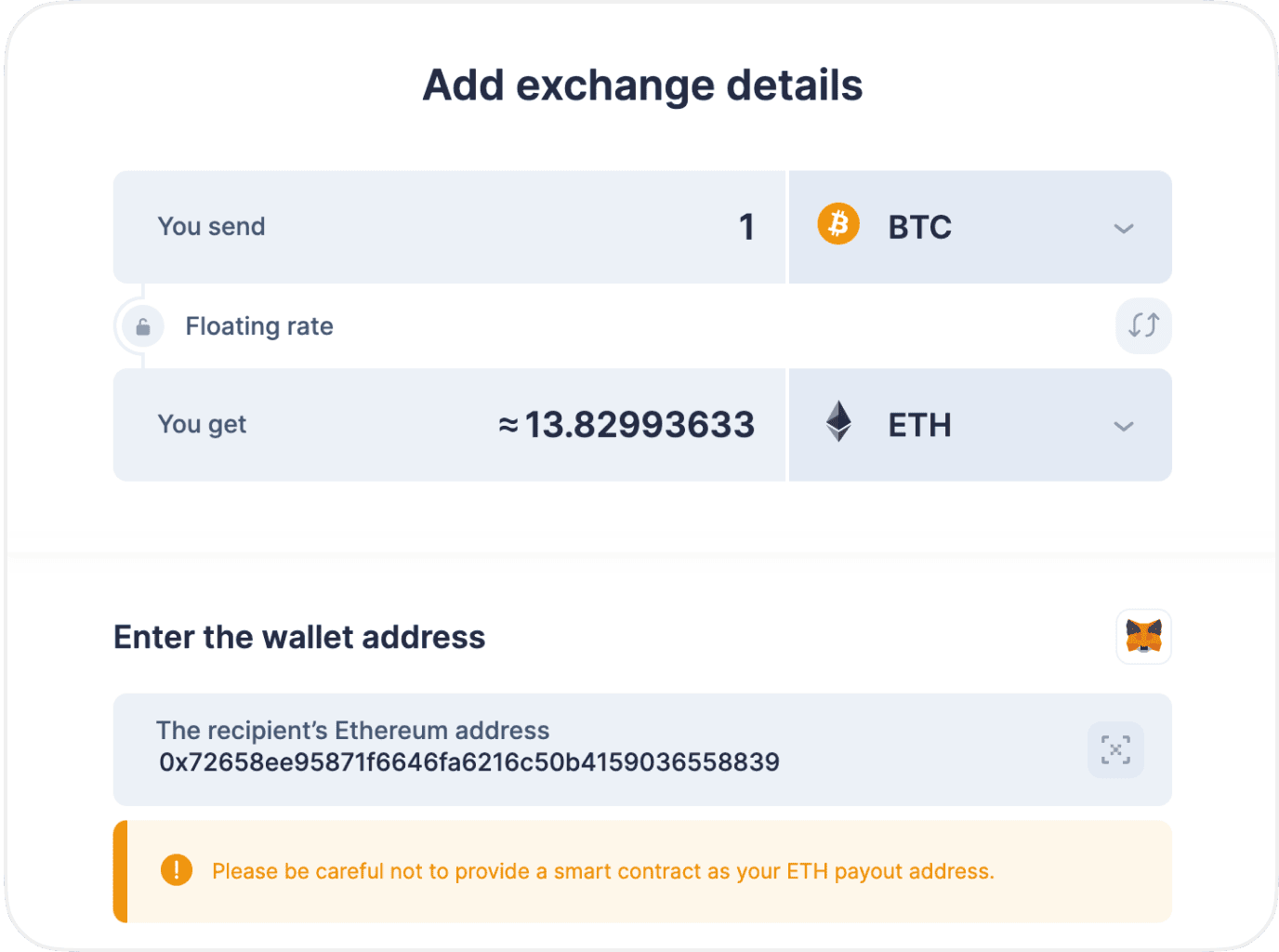 3. Read the terms of the exchange and send crypto
Before proceeding with the exchange, please read the terms and conditions, including the exchange fees and the transaction processing time frame. Then send the cryptocurrency to the provided SimpleSwap address.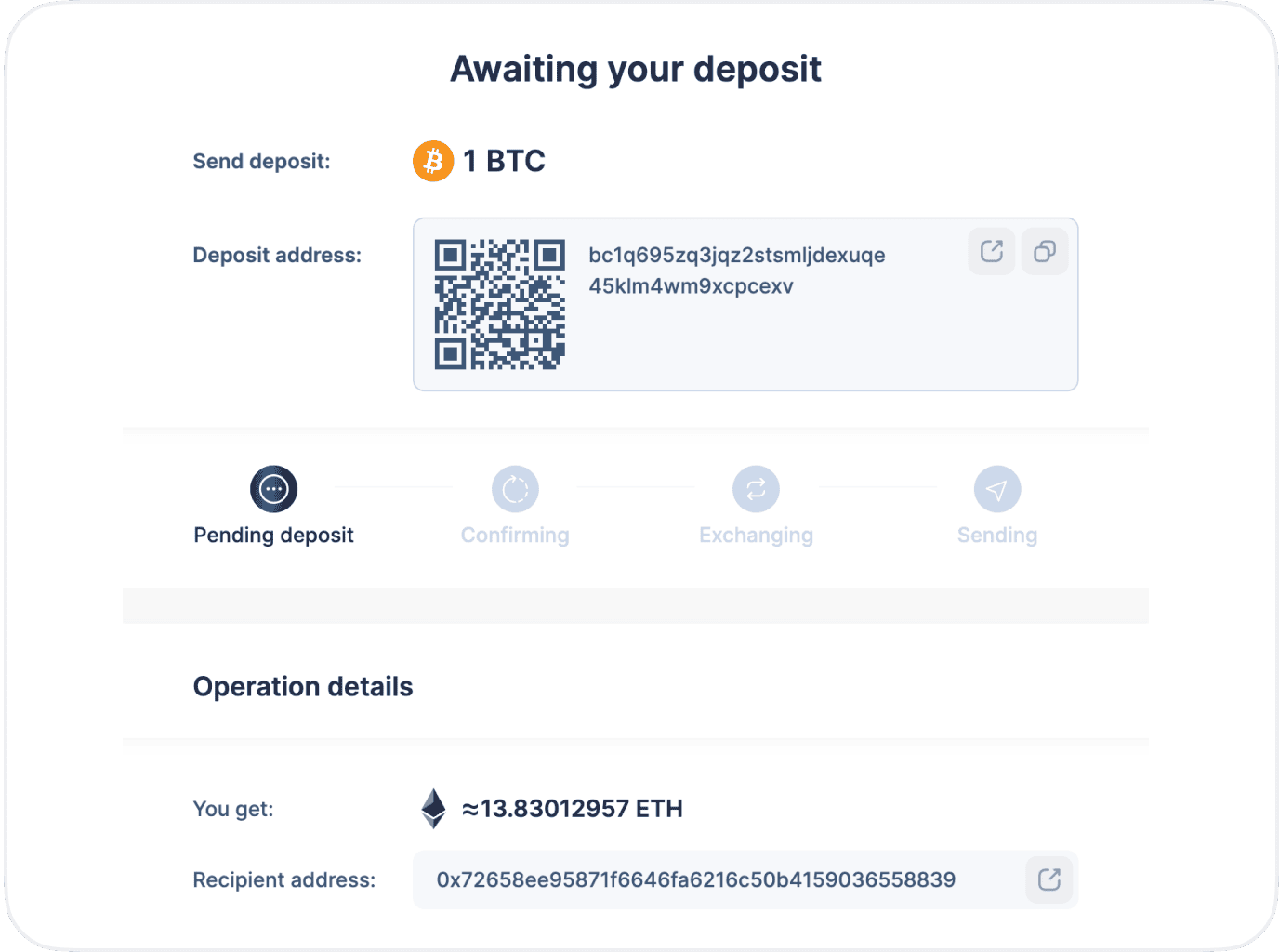 4. Voila! Receive crypto to your wallet
Check the transaction status via a link provided by SimpleSwap to make sure you have received your crypto.
The cross-chain exchange process can take several minutes or more, depending on the selected cryptocurrencies and the conditions of the exchange. Don't forget to check the entered data to avoid errors and loss of your crypto.
The information in this article is not a piece of financial advice or any other advice of any kind. The reader should be aware of the risks involved in trading cryptocurrencies and make their own informed decisions. SimpleSwap is not responsible for any losses incurred due to such risks. For details, please see our Terms of Service.