Beefy Auto Compounding on Thena
Jul 25, 2023
Key Insights
Thena allows creating liquidity pools with assets like USDT-USDC, while Beefy auto-compounds funds for higher yields.
To utilize them, create a pool on Thena and transfer the LP tokens to Beefy to enable auto-compounding.
On Beefy, deposited LP tokens will be auto-compounded for maximized returns without active management.
The Thena and Beefy projects being connected is a way investors can create and manage liquidity pools with various assets on the BSC.
By adding their tokens to the pools, users enjoy liquidity rewards. Beefy Finance, a project specializing in automated compounding and optimizing yield from liquidity pools, has forged connections with a range of DeFi platforms, including Thena.
Beefy automatically improves liquidity pool yields by compounding funds and selecting the most profitable strategies that enables users to maximize returns on their investments without active participation. Here's how.
How to create a Liquidity Pool on Thena
Fund your stablecoin wallet
To do so, you can use the SimpleSwap exchange.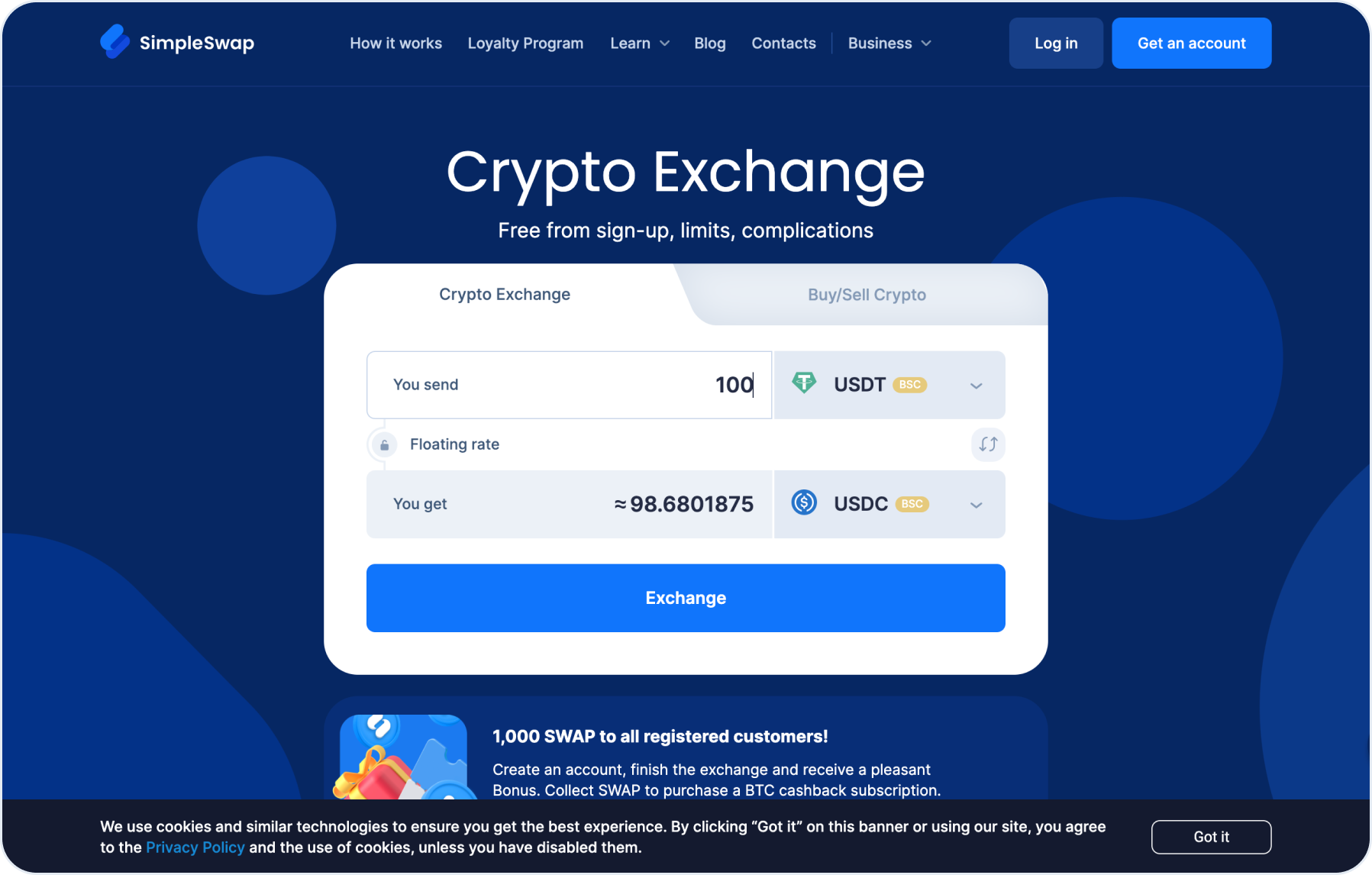 Connect to your wallet with sufficient USDT and USDC for creating a liquidity pool and go to the Liquidity tab.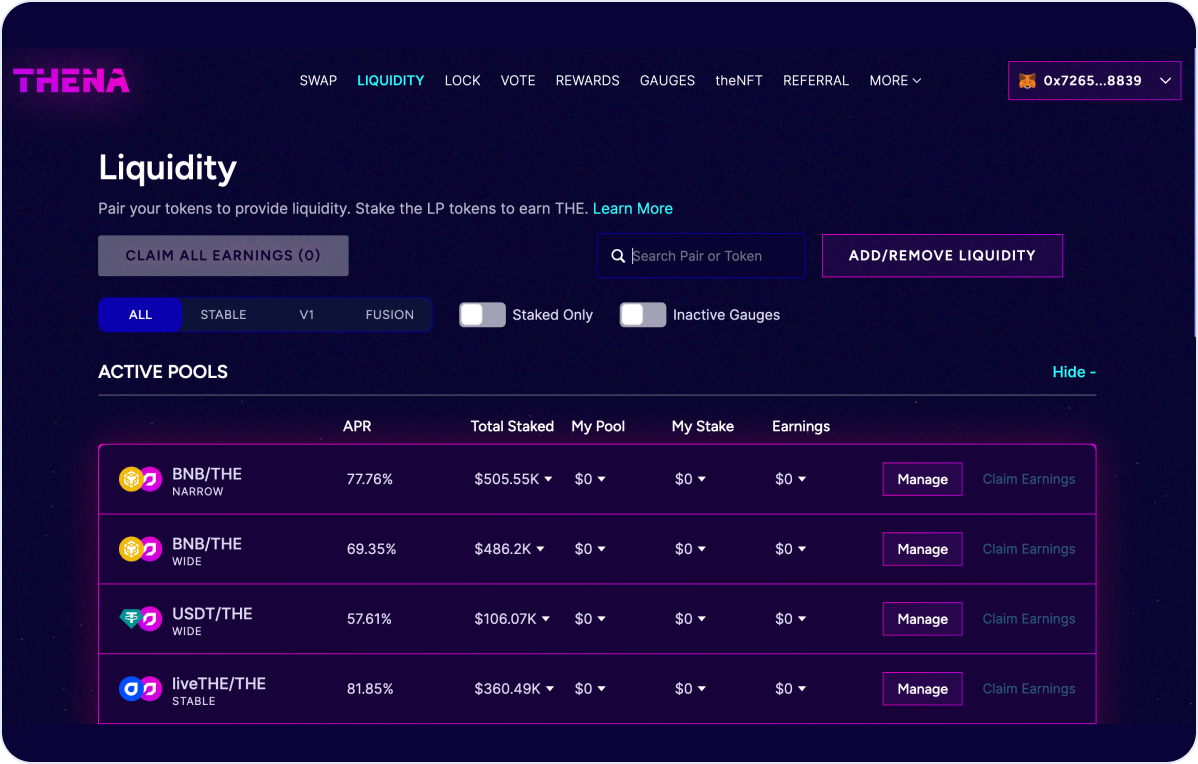 On the Liquidity tab, locate the USDT-USDC trading pair
Then click the Add/Remove Liquidity button.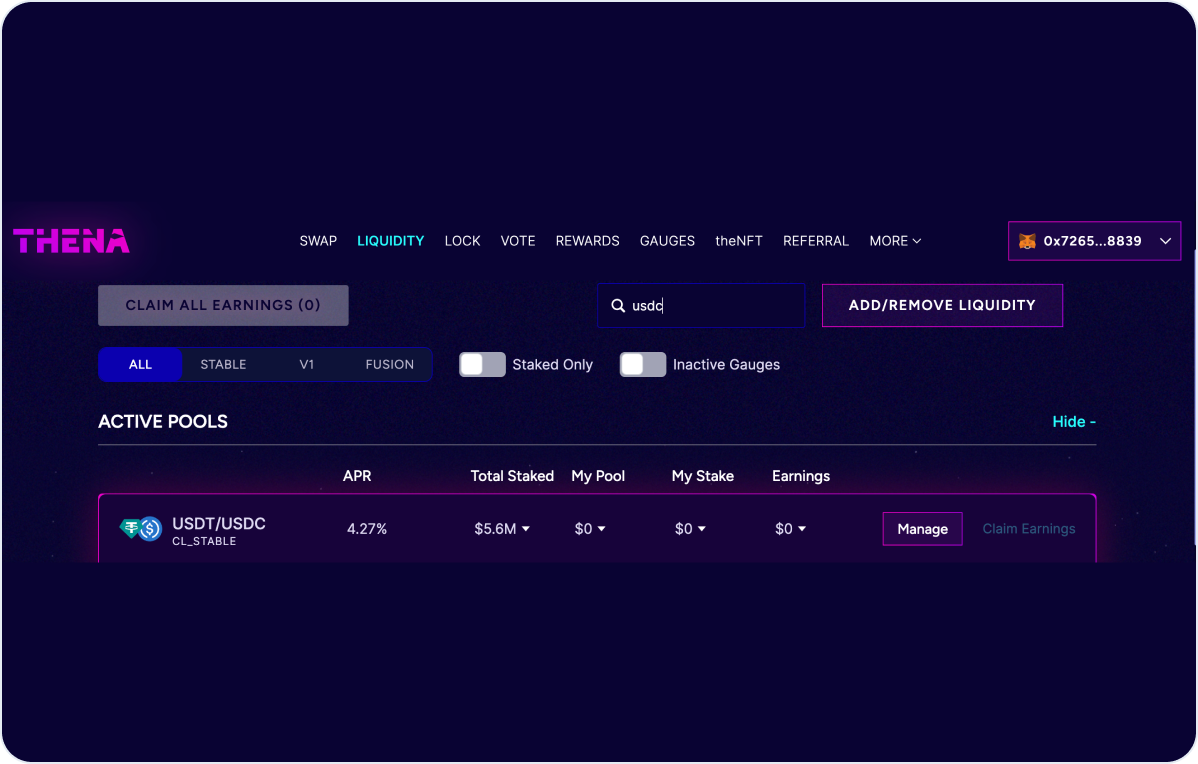 Specify the amounts of USDT and USDC to add to the pool
Keep the Select Range at Automatic for a well-balanced pool. Click Add Liquidity.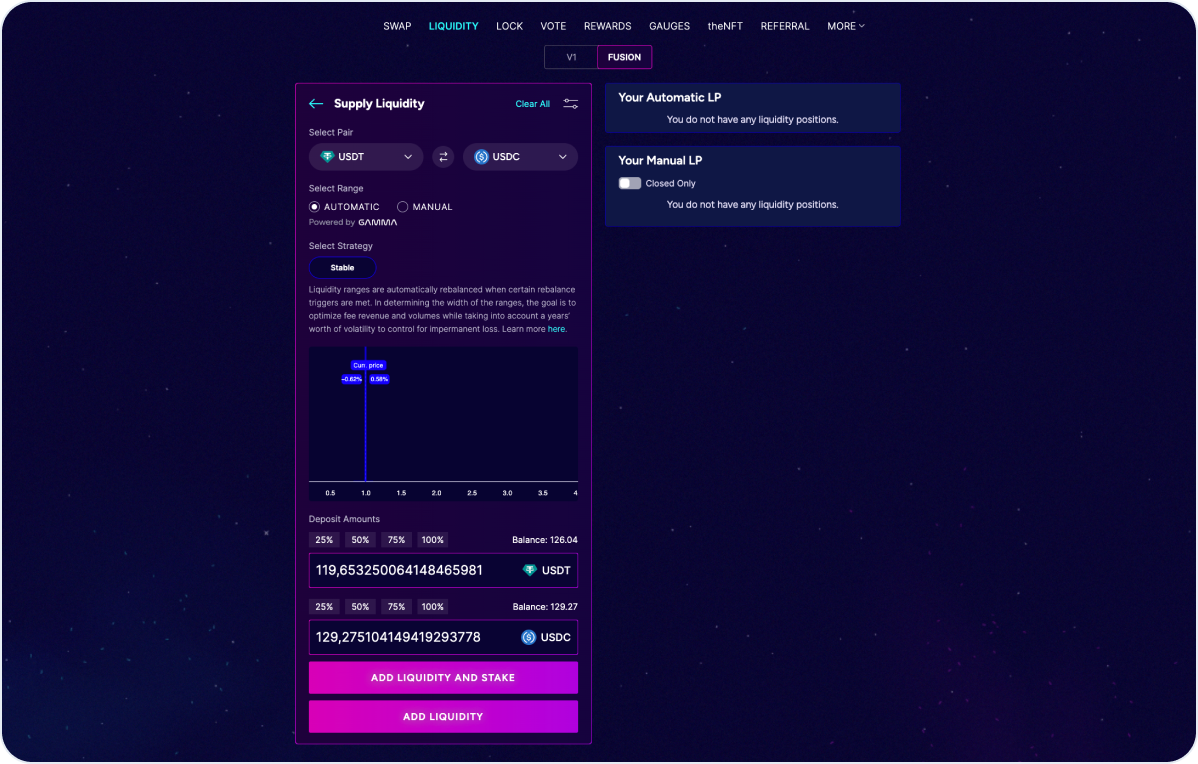 Confirm the transaction in your wallet
Voilà! Your funds are now part of the liquidity pool.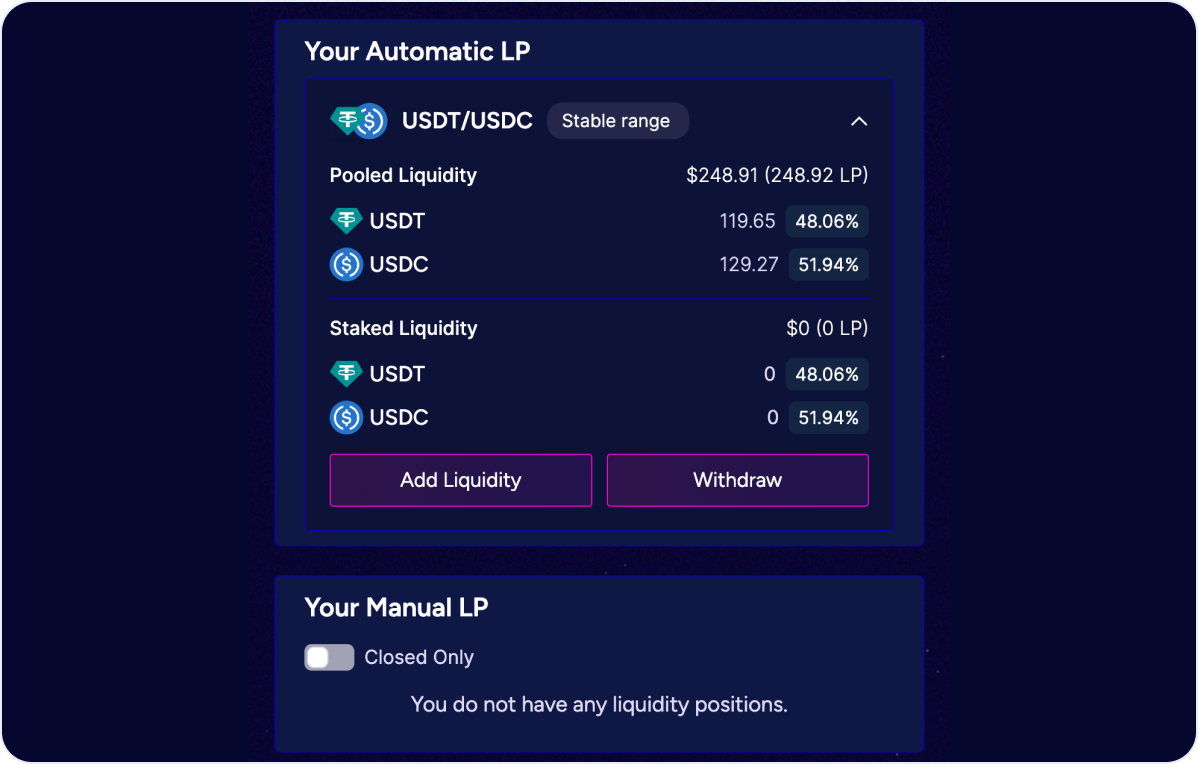 How to Transfer the Pool to Beefy for Automated Compounding
Connect to your wallet, where you have the liquidity pool you created earlier.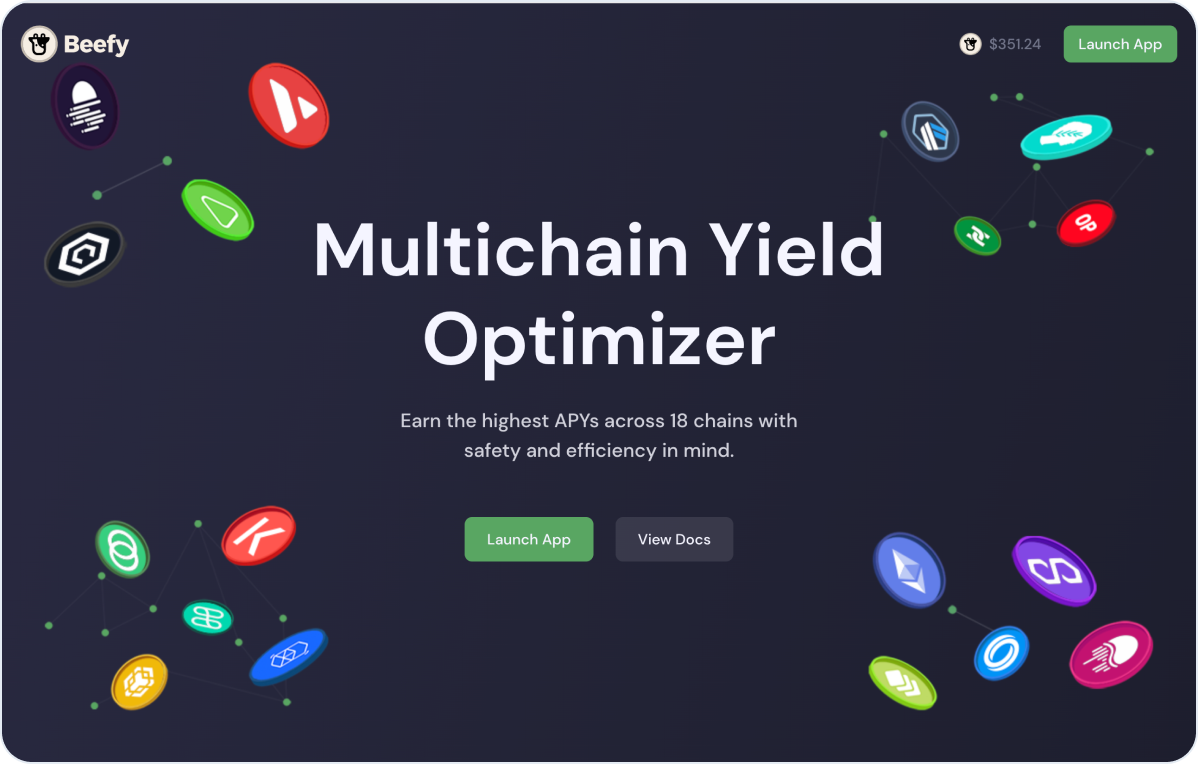 On the Vaults page, locate the USDT-USDC asset pair
To do so, find the corresponding liquidity pool linked to Thena.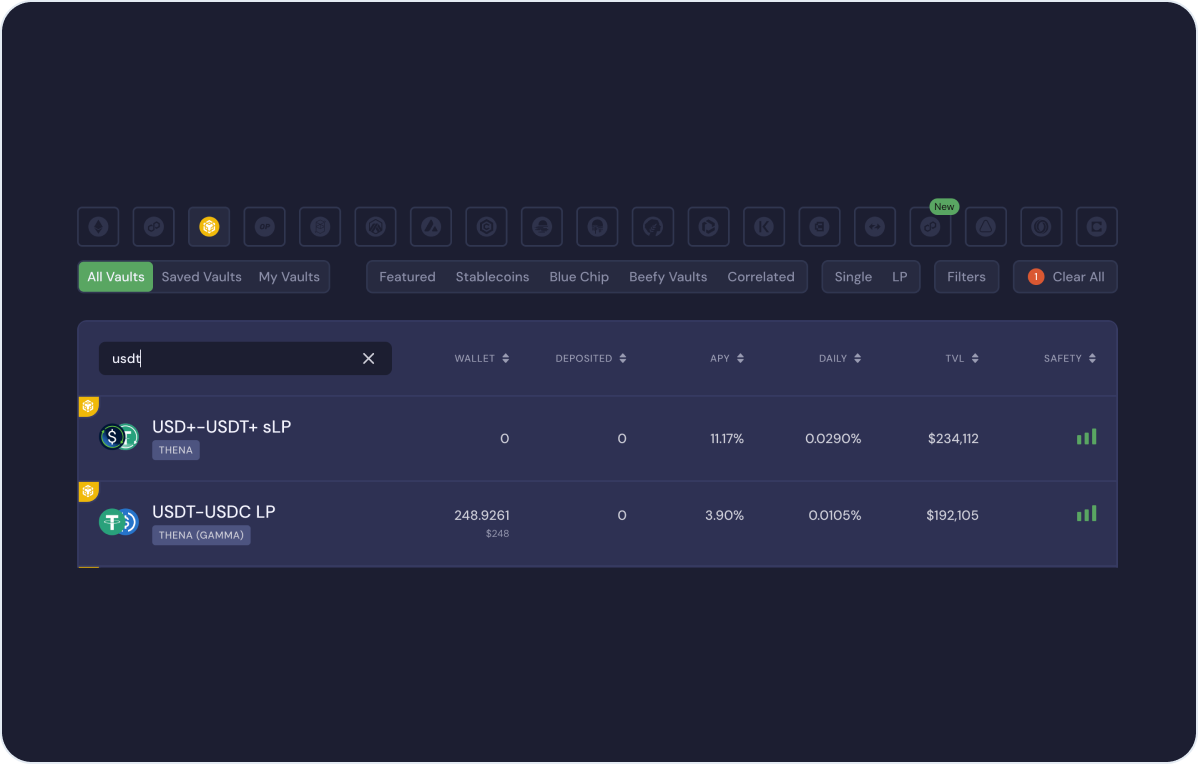 Make sure to check the current percentage rate, rewards, and risks.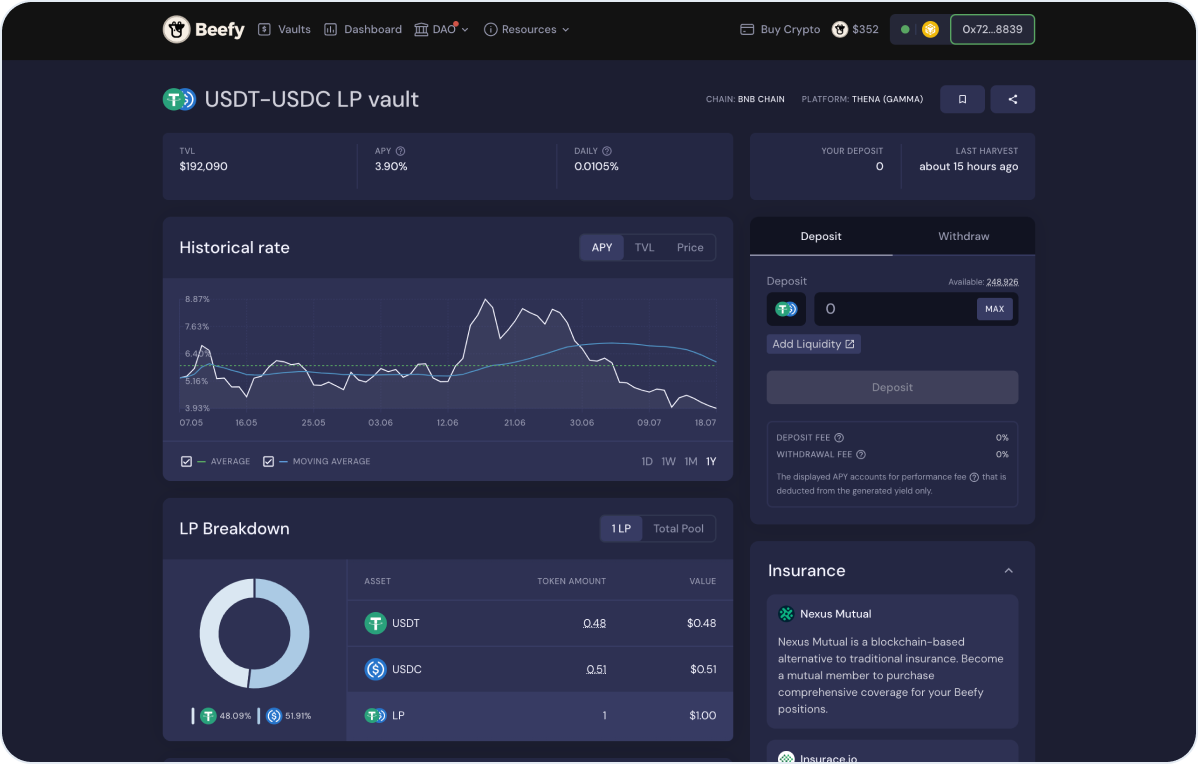 Indicate the amount of LP tokens you want to transfer to Beefy.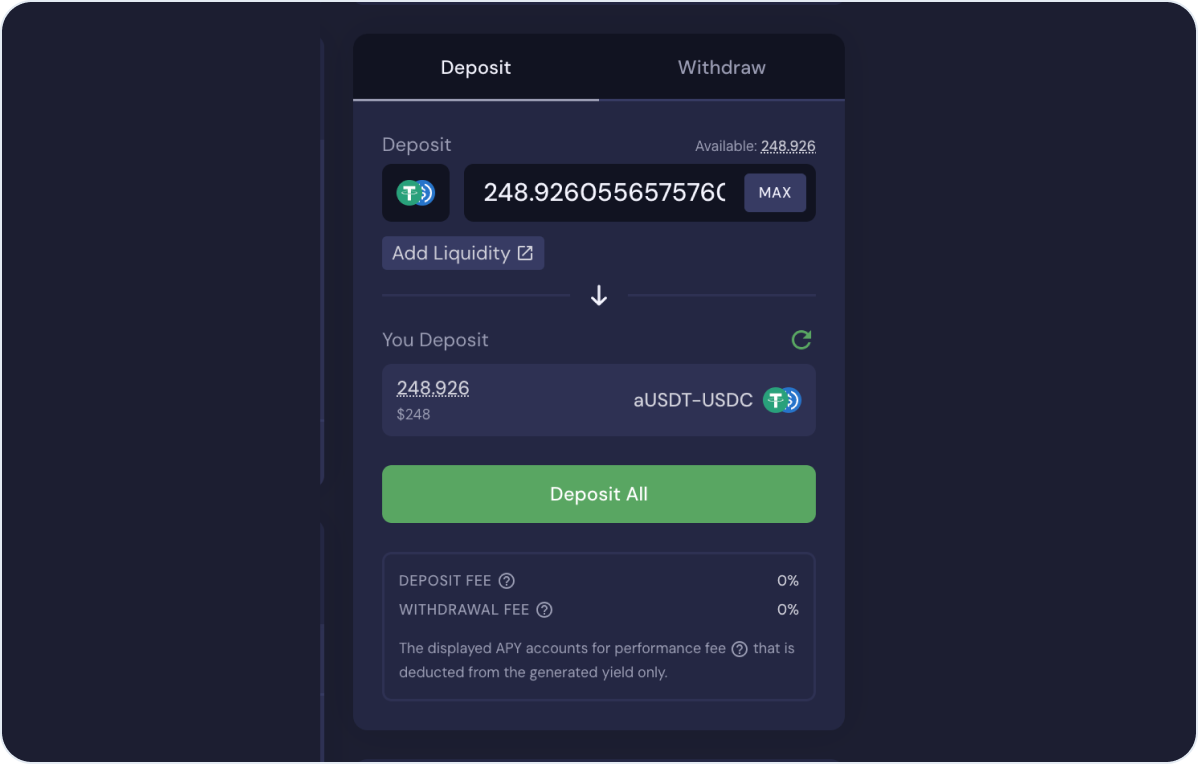 Confirm the transaction in your wallet
And there you have it! Your funds are now transferred to Beefy for automated compounding. Here's what we've already earned.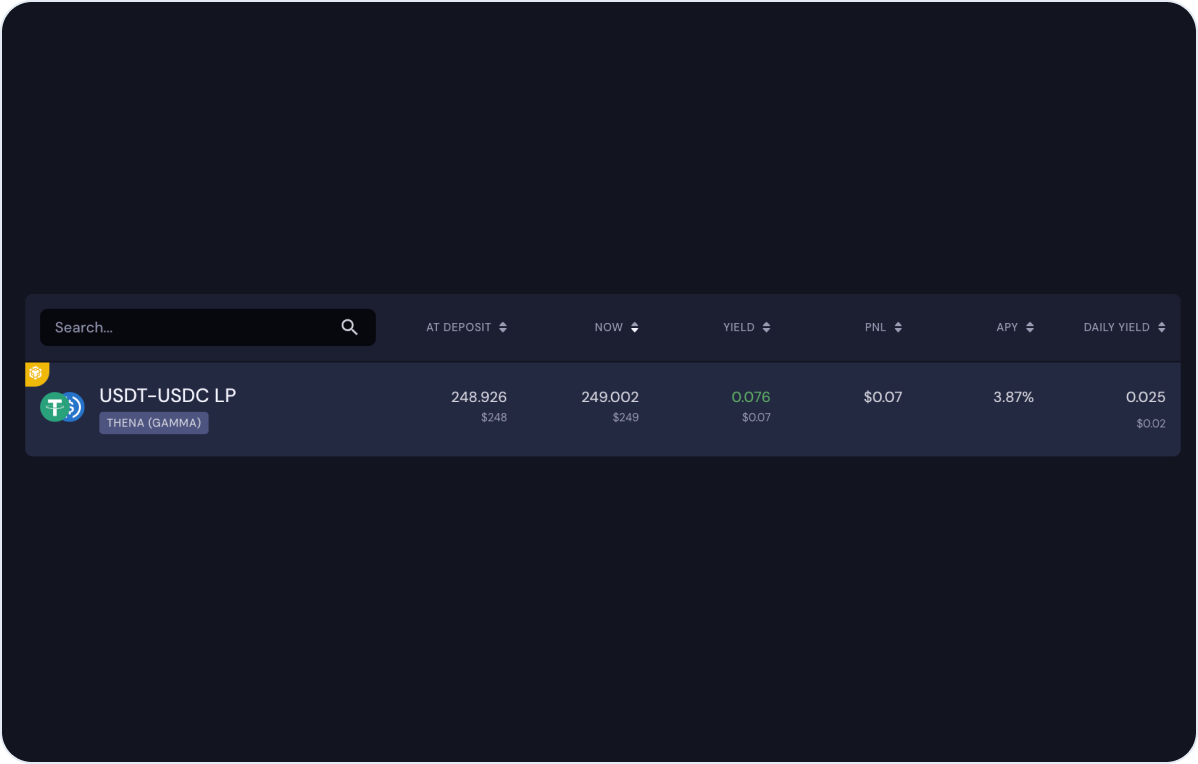 Congratulations! You've successfully created a liquidity pool on Thena and effortlessly migrated it to Beefy, where your USDT-USDC pair investment will thrive through automatic compounding on the BSC network.
The information in this article is not a piece of financial advice or any other advice of any kind. The reader should be aware of the risks involved in trading cryptocurrencies and make their own informed decisions. SimpleSwap is not responsible for any losses incurred due to such risks. For details, please see our Terms of Service.