CAKE Technical Analysis
May 23, 2023
As of writing, Cake is ranked 96th on CoinMarketCap, with a market cap of $364,638,116.
Let's analyze the daily timeframe of the Cake asset price chart.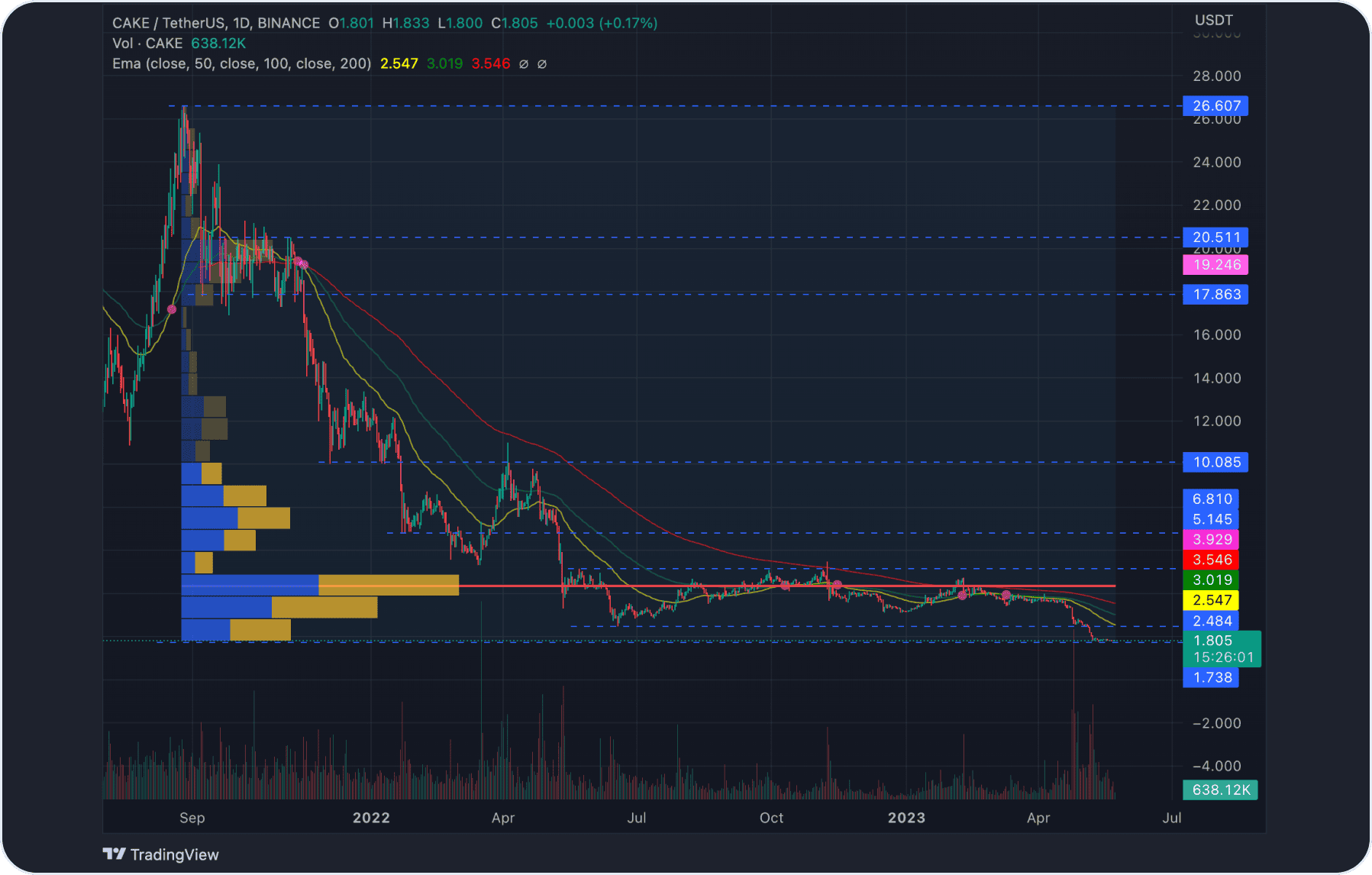 Since the beginning of 2023, amidst the overall growth of the crypto market, the coin has shown an upward movement of over 50%, from a price level of $3.124 to $4.716. However, following news about the project's tokenomics review, there was a significant decrease in value and an update of price lows, specifically a nearly 2-fold reduction in staking rewards aimed at reducing inflation.
This change caused dissatisfaction among users who had staked their assets prior to the implementation of the new tokenomics model. As a result, the asset price dropped to $1.806 and is currently moving sideways. The decline from the 2023 peak has exceeded 60%.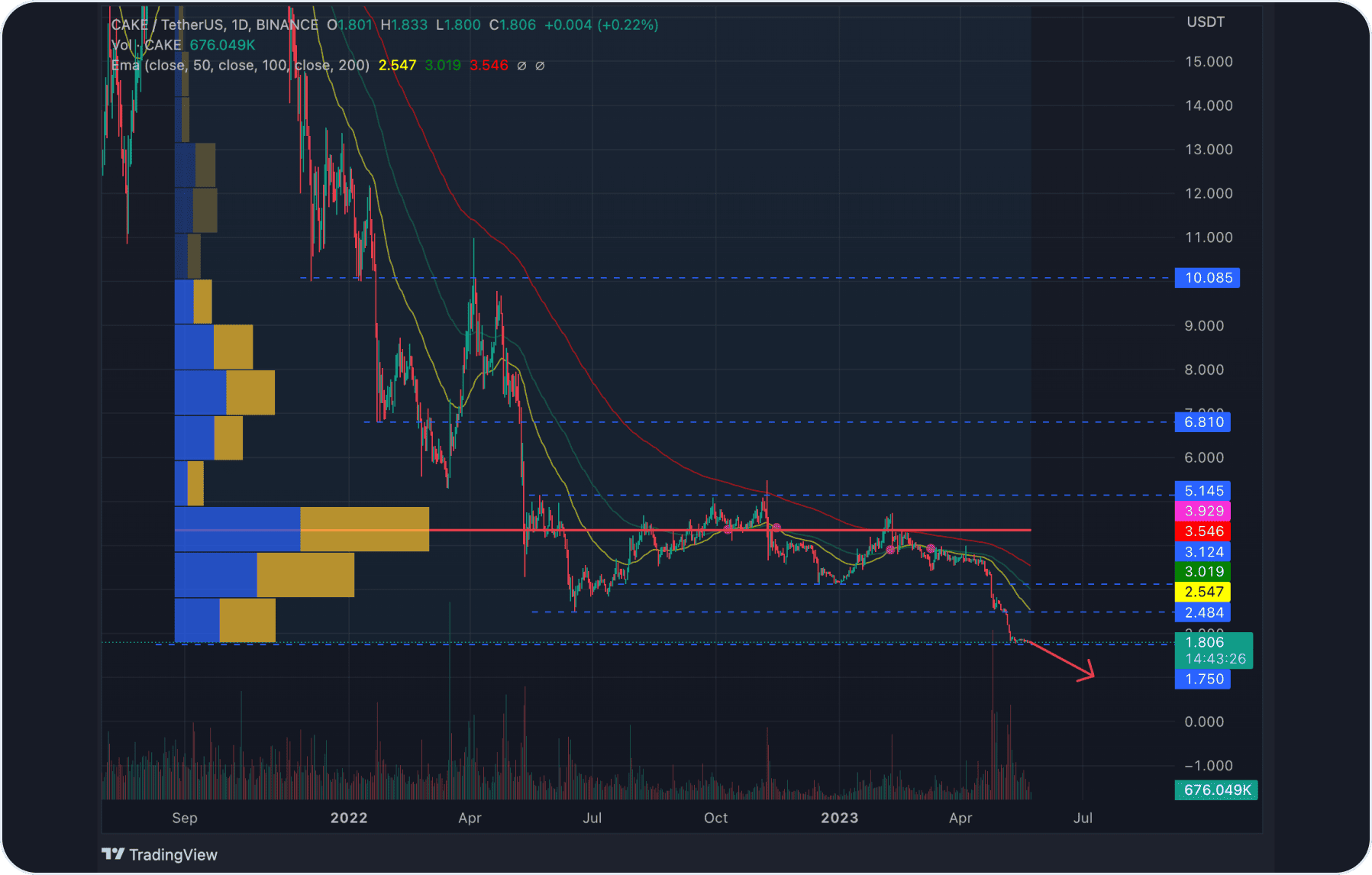 Predicting the future performance of this asset is quite challenging due to the existing user and investor distrust, which has already led to a decline in value. Additionally, the upcoming unlocking of tokens locked in staking and liquidity pools may contribute to further price depreciation unless the project team takes measures.
Under these circumstances, it is presumed that the coin will continue to decrease in value, potentially reaching price levels below $1. In the event of further complications, the next resistance levels are anticipated to be at $0.55 and $0.44.
Purchasing this asset under the current conditions carries significant risk.
The information in this article is not a piece of financial advice or any other advice of any kind. The reader should be aware of the risks involved in trading cryptocurrencies and make their own informed decisions. SimpleSwap is not responsible for any losses incurred due to such risks. For details, please see our Terms of Service.