1INCH Technical Analysis
Oct 24, 2023
Key Insights
In 2023, 1INCH experienced significant price fluctuations, with a remarkable 92% increase followed by a 40% loss.
Over the last 60 days, 1INCH has been in a consolidation phase, with trading volumes below the Point of Control level.
The key resistance level is at $0.3142. A successful breakthrough could lead to further price growth and interest from investors, potentially strengthening the overall trend.
1INCH currently holds the 102nd position on CoinMarketCap with a market cap of $262.93 million. Users can get 1INCH for fiat or crypto on SimpleSwap.
1INCH Daily Timeframe
Since the beginning of 2023, this asset has demonstrated a consistent upward trend, increasing its price from $0.3638 to $0.6999, representing a growth of over 92%. However, a significant correction followed, resulting in a price drop to $0.4106, which amounted to more than a 40% loss.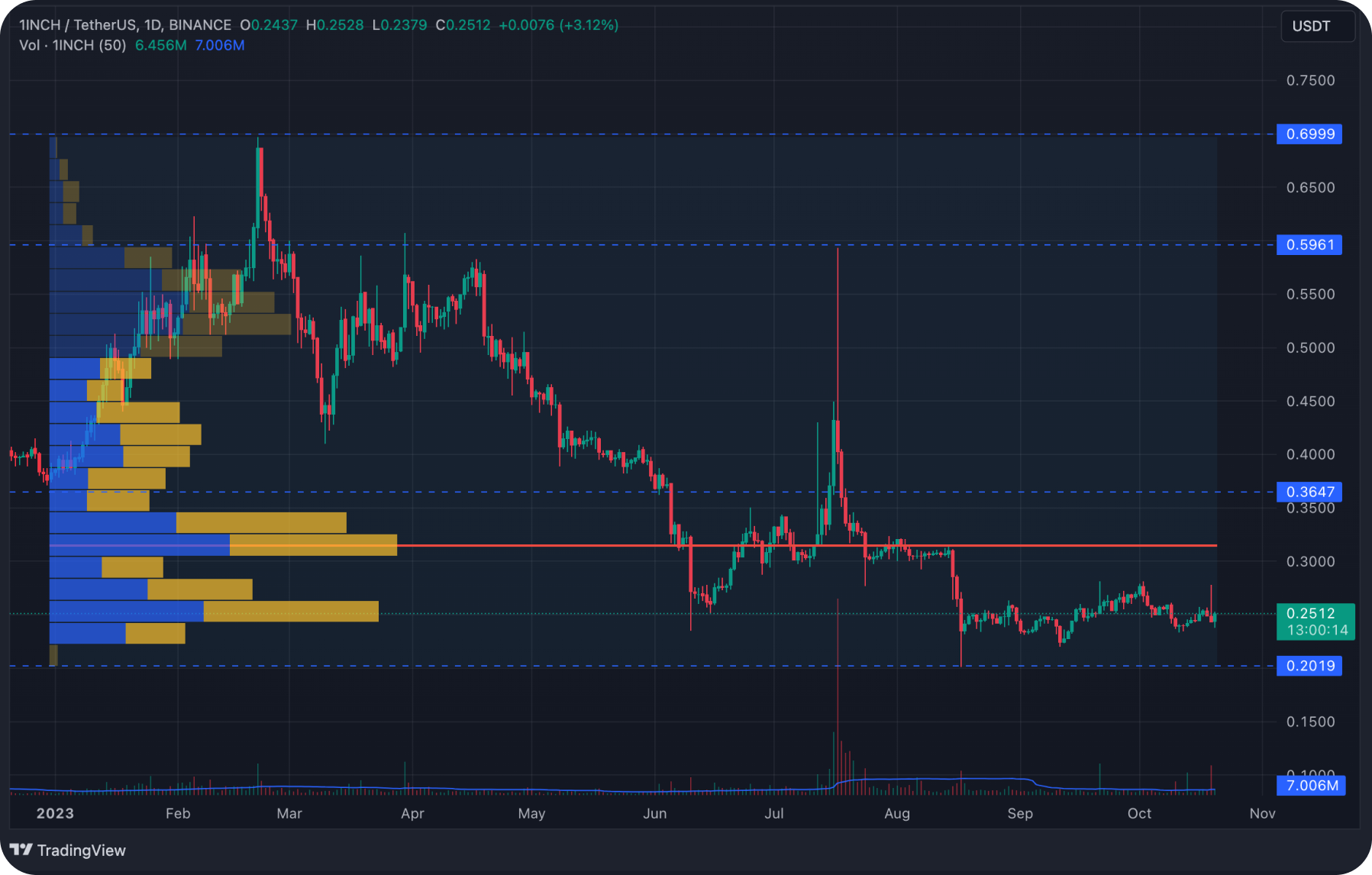 Subsequently, the coin attempted a recovery but failed to reach new local highs and began moving downward, forming a local descending trend. At present, the price of this cryptocurrency stands at $0.2512, nearing its historical low.
1INCH Price Prediction
Over the last 60 days, the cryptocurrency has been in a consolidation phase, trading below the Point of Control volume level. This suggests a lack of clear dominance by either sellers or buyers during this period.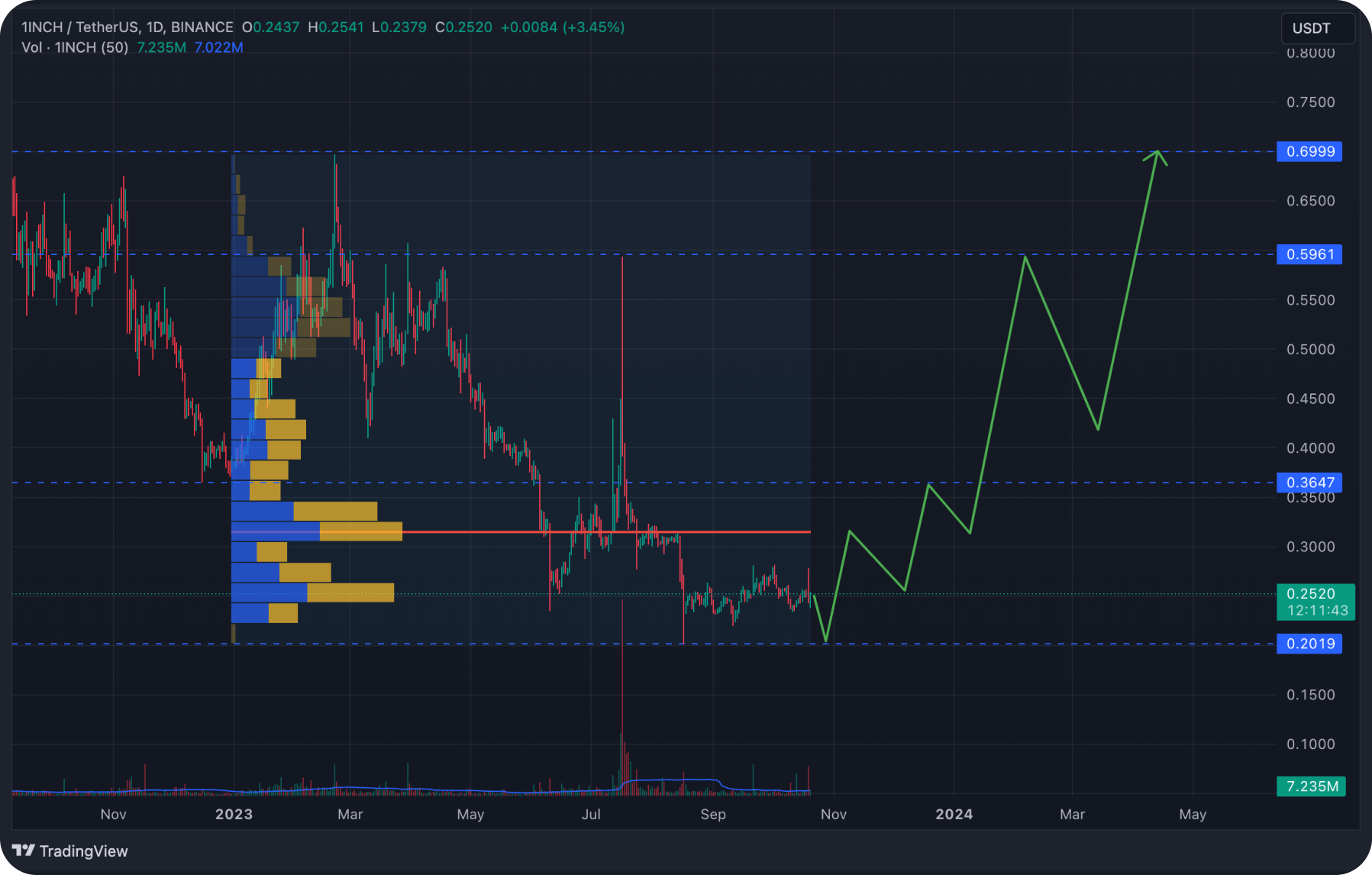 After a prolonged accumulation phase, a descending movement is observed, which may even lead to a new historical price minimum. However, after this phase, a reversal is likely to occur, and the price will start moving upward towards the POC volume level, situated at a price of $0.3142. 
Overcoming this level may prove to be a challenge for buyers as it represents resistance to the price movement.
In the event of a successful breakthrough and subsequent testing of this level, it paves the way for further price growth, with the next target potentially being $0.3647. This level may be of interest to investors, and surpassing it could strengthen the trend.
Furthermore, new price targets may emerge, such as $0.5961 and $0.6999. These levels represent potential points towards which the price may move.
The information in this article is not a piece of financial advice or any other advice of any kind. The reader should be aware of the risks involved in trading cryptocurrencies and make their own informed decisions. SimpleSwap is not responsible for any losses incurred due to such risks. For details, please see our Terms of Service.